So Far We've Covered...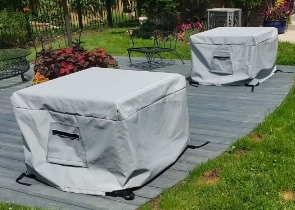 Cushion & Storage Chest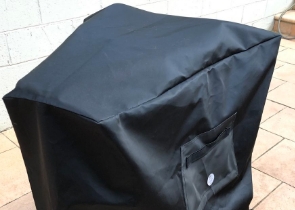 Custom Cover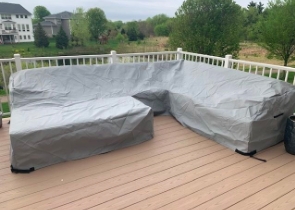 Sectional Covers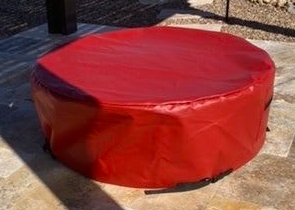 Fire Pit Covers_1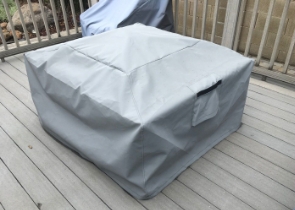 Fire Pit Covers_2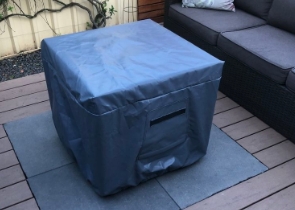 Fire Pit Covers_3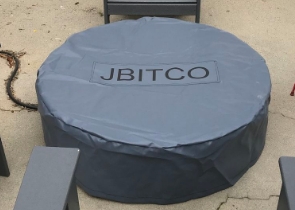 Fire Pit Covers_4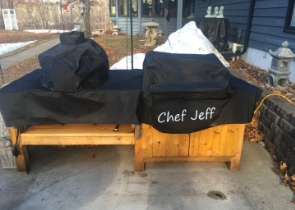 Grill Cover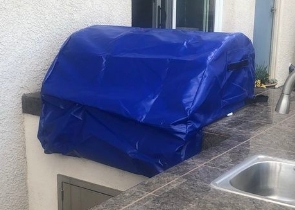 Grill Cover-1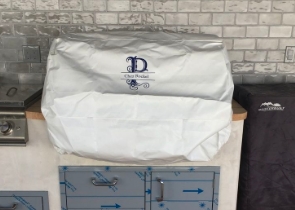 Grill Covers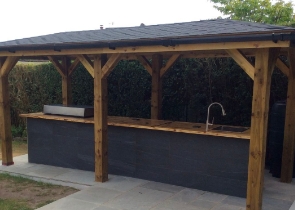 Outdoor Island Kitchen Cover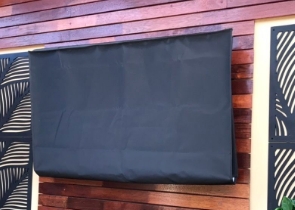 TV Cover
View more Customer Images »
Heavy-Duty Tarpaulins Use Premium-Quality Tarp Tuff Fabrics
Dust, dampness, high winds, rain, snow, or sleet may all have a detrimental effect on anything that has exposure to the elements over time. Allow Covers & All's 100' by 100' PVC-coated tarpaulins to cover your valuable goods that remain outside, keeping them dry and pristine.
These 100% waterproof tarpaulins are durable and prevent the formation of mould and mildew by allowing ventilation. They provide the finest protection against the devastation that severe winds may wreak on everything.
The UV coating on all of our 100' x 100' tarps helps prevent sun damage. Temperature changes make these 18 oz fabrics expand and compress slightly, providing great protection. The tarp's fabric is sturdy and almost impenetrable due to its resilience to tears and abrasion. Even when the tarps encounter pulling or extreme distress they will not break or disintegrate. 
Tarp Tuff, a tough 1000D polyester fabric that constructs our heavy-duty tarpaulins, is available in 4 attractive colours: blue, black, red, and grey. Tarp tuff comes with a 5-year guarantee.
PVC-Coated Tarpaulins with Double-Lock Seams
All of our waterproof tarpaulins include double-lock seams that reinforce and prevent fraying around the edges. Our attention to detail guarantees that your tarps maintain their form for years to come.
With strong, rust-free brass grommets every 24" around the perimeter, you'll never have to worry about misshaped eyelet holes when tying down these 100' x 100' tarps with a wire. If necessary, you may add more grommets to your tarp.
Easily Order Your Heavy-Duty Tarpaulins 
Economical, useful, and fashionable, these PVC-coated tarpaulins provide reliable protection against rains and extreme weather. They are adaptable to usage in a variety of settings, including homes, farms, nurseries, warehouses, sports fields, building sites, and industries.
Place your order for our heavy-duty 100' x 100' tarps from anywhere in the world. All it takes is a few clicks on the computer. We will deliver them right to your doorstep.
Didn't find what you were looking for? Need to find something else? Take a look at our other custom covers here.