So Far We've Covered...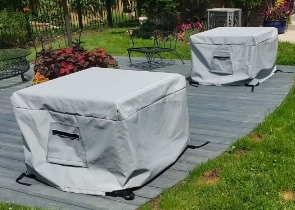 Cushion & Storage Chest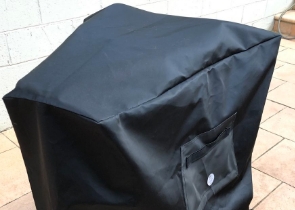 Custom Cover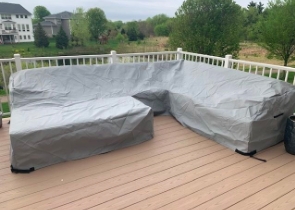 Sectional Covers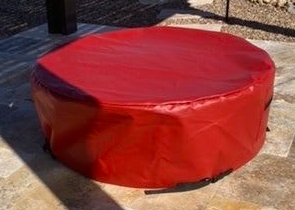 Fire Pit Covers_1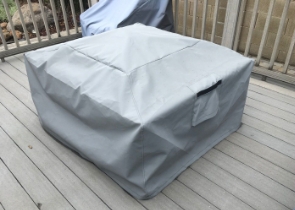 Fire Pit Covers_2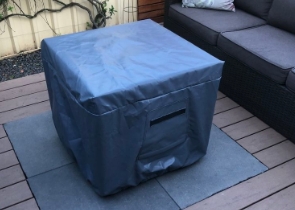 Fire Pit Covers_3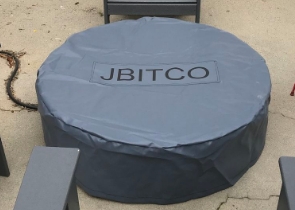 Fire Pit Covers_4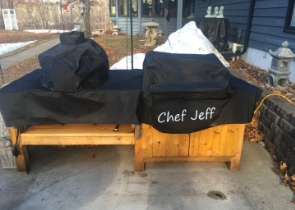 Grill Cover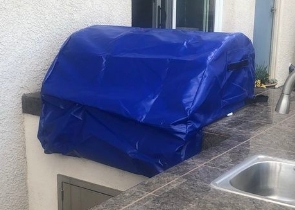 Grill Cover-1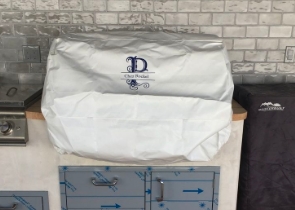 Grill Covers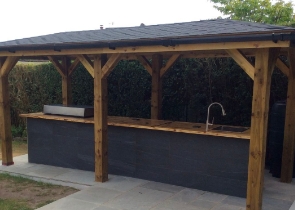 Outdoor Island Kitchen Cover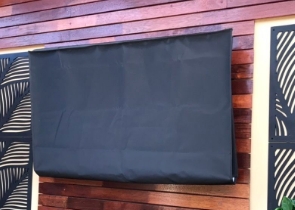 TV Cover
View more Customer Images »
Comprehensive Protection with Heavy-Duty Custom Tarpaulin
Perfectly suited for a wide range of applications - from agriculture and storage to transport and domestic uses - our Heavy-Duty Custom Tarpaulin by Covers & All stand as the definitive choice across Europe for sturdy, encompassing defense. Specifically crafted to be 100% waterproof, this waterproof heavy-duty rectangle tarpaulins offer unparalleled coverage tailored to your needs.
Attention to detail is paramount, and that's precisely why our heavy-duty custom rectangle tarpaulin covers are personalized to meet your distinct specifications. Made using resilient, long-lasting materials, this tarpaulins ensure the pinnacle of protection against European environmental challenges like rain and snow, as well as against everyday wear and tear. Simply provide us with your exact measurements from edge to edge, and we'll design an outdoor tarpaulin that fits precisely, inclusive of an extra 2.5-5 cm (1-2") allowance for optimal fitting.
Enhance the visual appeal of your external spaces and bolster their durability with our custom-sized tarpaulin, fashioned from UV-resistant square custom fabric. These UV-enhanced masterpieces are not only constructed to endure but are also shaped to shield against the potent ultraviolet rays of the European sun. Their thoughtfully crafted design promotes effective ventilation, greatly minimizing the onset of mold and mildew beneath.
Our broad spectrum of color choices bridges versatility with practicality. Each tarpaulin incorporates grommets at every corner, supplemented with an optional webbing feature at no added charge, guaranteeing comprehensive protection. The inclusion of user-friendly handles simplifies the procedures of both tarpaulin removal and cleaning.
Fabric Options for Heavy-Duty Custom Tarpaulin: Ultimate Protection
We are wholly committed to furnishing you with the zenith of weatherproof coverage. Our Heavy-Duty Waterproof Tarpaulin are available in three distinct fabric categories: Tarp Max, Tarp Tuff, and Tarp Clear. Each variant is optimized for superior durability and efficacy.
Introducing Cover Max, ideally suited for Europe's varied weather conditions, crafted from 1000 Denier, approximately 0.38 mm thick PVC coated polyester fabric, weighing roughly 400 grams per square meter. It's tailored for medium-weight applications and has a vinyl-like texture, ensuring a resilient and robust shield. Cover Max excels in tear and abrasion resistance, providing steadfast performance, backed by a solid 3-year warranty.
Meet Cover Tuff, designed to conquer the extremes of European weather. This tarpaulin features a durable 1000 Denier, approximately 0.46 mm thick PVC coated polyester fabric, with a weight of about 610 grams per square meter. It is renowned for its exceptional strength, tear resistance, abrasion resistance, and its medium weight, all while maintaining a vinyl-like feel. Cover Tuff comes with an extensive 5-year warranty, ensuring it stands as a testament to long-lasting protection and resilience, making it perfect for made-to-order heavy-duty tarps for trucks.
Discover Tarp Clear, perfect for moderate European climates, made from 48 PHR, approximately 0.51 mm thick ultra-clear PVC, weighing around 610 grams per square meter. This tarpaulin offers a blend of clear visibility and formidable tear and abrasion resistance, providing reliable protection while ensuring transparency. Despite its delicate appearance, Tarpaulin Clear is robust, backed by a 1-year warranty, presenting a transparent and durable solution for your protective requirements.
Not only are these fabrics adept at guarding against rain and snow, but they also boast remarkable resistance to potential tearing and scuffing. Whether you're shielding industrial equipment, garden essentials, or anything in between, the stalwart durability of this Heavy-Duty Custom Tarpaulin is ever-present. Their resilience to wear and tear underscores these tarpaulins as a lasting bulwark that remains steadfast over time.
Personalize Your Heavy-Duty Custom Tarpaulin for a Distinctive Appeal
Incorporate your individual European flair into our tailored square tarpaulin for equipment protection with our expansive personalization choices. Elect to embellish your tarpaulin with UV-resistant graphics, logos, or text that echo your distinct style.
Our robust custom-sized tarpaulin emerges as both a striking and utilitarian asset to any environment. With global shipping capabilities, these tarpaulins are accessible whether you're sourcing within Europe or exploring the best tarpaulin options online. The order process is straightforward: input your measurements, select your fabric, infuse your personal touch, and finalize your purchase. Your tailor-made Heavy-Duty Custom Tarpaulin will be diligently dispatched to your European location.