Disclaimer: Due to COVID-19 we may experience some delays in deliveries through UPS and FedEx. As the shipping carrier is beyond our control, we'll be unable to process claims for this delay.
We Care About
Your Safety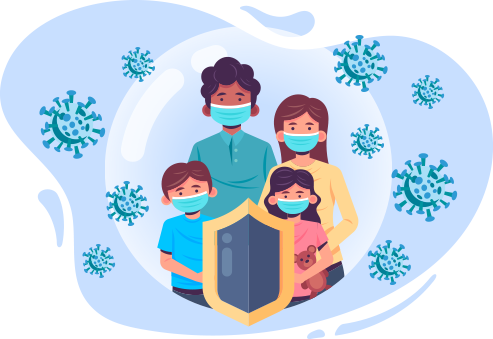 1.

Sanitized Facilities
Increased frequency and intensity of cleaning across all our facilities.
At the start and end of routes, delivery associates clean and sanitize all frequently touched surfaces in their vehicles and delivery devices.
Sanitize regularly touched surfaces like door handles, trolleys, lift buttons etc.
Regular temperature checks of everyone entering our premises.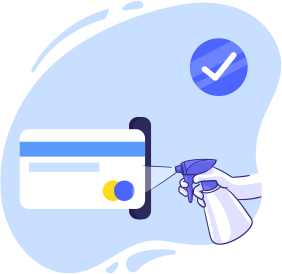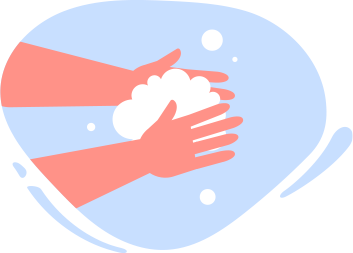 2.

Practicing Hygiene
All our associates are practicing frequent handwashing with soap and water.
Associates working in the field are required to frequently sanitize their hands.
Continuous education for associates on hygienic practices.
We recommend all our associates wear reusable face masks covering their nose and mouth at all times.
3.

Health Monitoring
Associates feeling unwell are required to stay home and seek medical attention.
Associates diagnosed with COVID-19 or placed into quarantine receive two weeks of paid leave and medical support.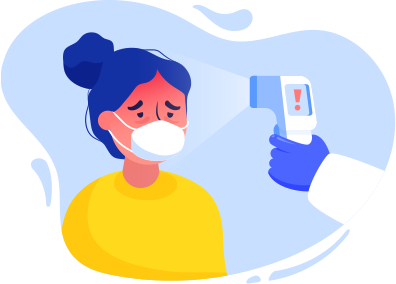 4.

Maintaining Social Distancing
Practicing social distancing norms by maintaining a 2-meter separation across all our facilities.
No meetings or social gatherings are entertained.
Spread-out workstations to maintain social distancing.
Visible markings on the floor to maintain social distancing.
5.

Sanitization Machine
Sanitization machine installed at the entry of the building to ensure complete safety.
All associates and other visitors are mandated to go through the sanitization machine.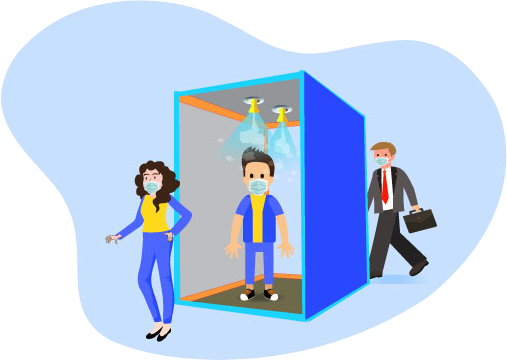 I am very pleased with my purchase. Because I am not familiar with the products it was difficult at first to figure out what materials and how to order. The company had someone working closely with me via email and a design team gave me great illustr...
Danielle K
16 January 2022
Easy to order, hopefully easy to deliver!
Fit like a glove would recommend to anyone looking for custom covers
So far so good. I hope the vinyl curtains are what I expect. Thank you
Love the mlk 25% discount! Easy website to place order
Fantastic - just what I was looking for!
Jasmine H
16 January 2022
Your site is well organized and easy to use. Your prices are very competetitive.
Protecting Your Home's/Business' Interiors & Outdoors with Premium Customised Covers for Years…
In the industry filled with one-size-fits-all, Covers & All brought a breakthrough by bringing custom printing solutions for home/business needs. From refurbishing your interiors to adding a protective spread to your outdoors and safeguarding your equipment, Covers & All has been a one-stop solution for customised and personalised covers for years. Our extensive range of resilient custom covers, solar shades, custom tarpaulins, cushion & pillow covers, industrial covers, and more custom-made to fit your prized possessions like a glove help weatherproof your home/industrial units while lending a new lease of life to their curb appeal. 
Didn't Find the Cover you Want? Customisation is the Key!
With fancy island kitchens, extravagant alfresco, BBQ stations, and roaring firepits being the new vogue, finding the right covers that protect your invaluable belongings while upgrading their aesthetics is hard to find. This is where Covers & All rolls in! Covers & All provides exclusive custom covers that are tailor-made according to the precise size, shape, fabric, colour, and finishing options.
From a simple and straightforward approach toward designing and printing to a completely customer-centric online print platform, customising and personalising products is extremely accessible, convenient, and budgeted with us. You just need to pick the right fabric according to your region or weather conditions - in the colour or pattern of your choice - accompanied by the best finishing accessories for convenient installation, and we deliver exclusively made custom covers to your doorstep. 
Our Bestsellers to Swear By
With a passion for offering customised covering solutions across the globe, we continually endeavour to introduce new products to meet unique customers' needs. Have a look at our extensive range of products: Garden Furniture Covers, Firepit Covers, Industrial Covers like Forklift Covers/Kiosk Covers, Outdoor Cushion & Pillow Covers, and Custom Tarpaulins. Along with clear or privacy outdoor curtains and opaque or mesh privacy fence screens, all our products are created to cater to multifarious unique needs. 
Hassle-Free Ordering with Lucrative Offers 
Fully customised & personalised covers are just four steps away! To place the order follow:
Measure the dimensions and submit the measurements using our measuring guide.
Choose your fabric, color, tie-downs, and other accessories.
Personalize your covers by uploading or designing your artwork.
Checkout & Order
It's that easy! 
Lucrative Offers Up for Grabs
With the best deals and multiple lucrative discounts up for grabs, our customers make the most of their purchases whether it is on custom covers, solar shades, industrial covers, custom tarpaulins, accent covers, and whatnot! Along with usual Seasonal & Festive Sales, we welcome our new customers with 20% Discounts on their First Purchases. Plus, we offer Free Shipping on all orders above $99 along with Huge Discounts on Bulk Purchases. 
For the best steals on our bestsellers, just click on New Coupons & Discounts and you have an ocean of money-saving bargains to splurge on. 
Easy Return Policy
Returning is convenient with us! Read our return policy for further insights.