So Far We've Covered...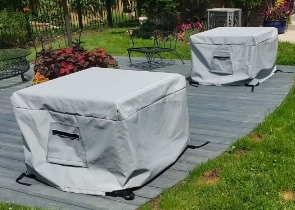 Cushion & Storage Chest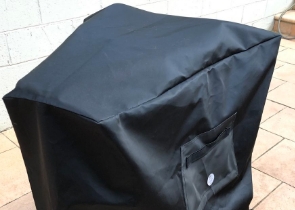 Custom Cover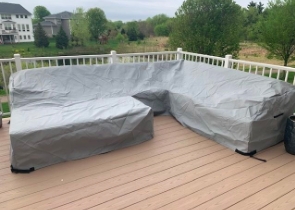 Sectional Covers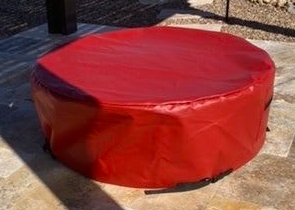 Fire Pit Covers_1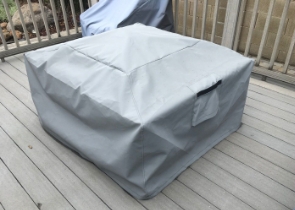 Fire Pit Covers_2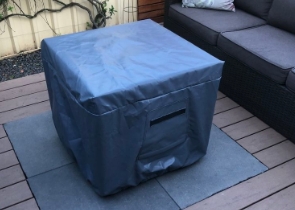 Fire Pit Covers_3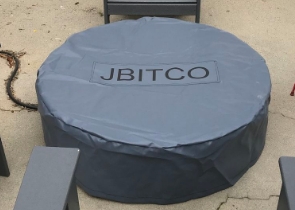 Fire Pit Covers_4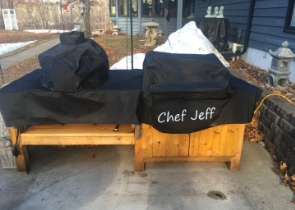 Grill Cover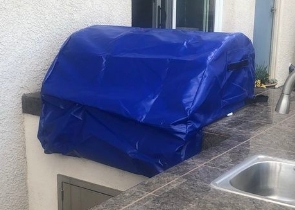 Grill Cover-1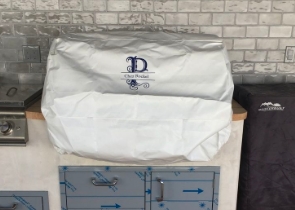 Grill Covers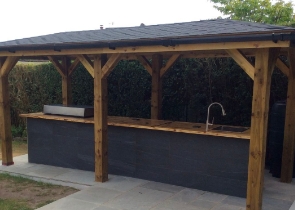 Outdoor Island Kitchen Cover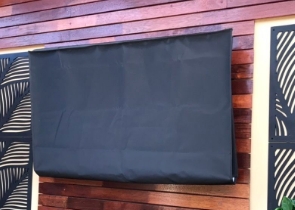 TV Cover
View more Customer Images »
Buy Customised Heavy Duty Round-Shaped Tarpaulins for Multiple Applications
Sheathing round pools, baseball mound or hay stocks with rectangular/square tarps seems difficult? Shop for Covers & All's Heavy Duty Round-shaped Tarpaulins available in custom sizes and personalised with bespoke logos or names.
Three Heavy-Duty Fabrics: Using high-grade technology and heavy-duty materials, we offer round tarpaulin covers in three hardwearing fabrics – Tarp Max, Tarp Tuff and Tarp Clear. Our Tarp Max and Tarp Tuff fabrics feature 1000 D PVC coated polyester with 15 mil and 18 mil thickness respectively. The Tarp Clear fabric features ultra-clear PVC.
Weatherproof: Ideal for moderate to extreme weather conditions, the high-quality round tarpaulins are designed to brave inclement weather, dust, debris and other uncertain elements, leaving your resources safe and pristine.
Waterproof: No matter how heavy it rains, snows or hails, the waterproof round tarpaulins keep your round possessions safe from water damage or moisture seepage.
UV-Resistant: Have articles and spaces that get severally affected by the harsh UV rays, cover them with these UV-resistant circular tarpaulins and protect them from excessive heat, UV light, fading or discolouration.
Custom-Sized: No regular tarpaulin provides complete coverage and utmost protection better than a customised one. Your round pools, equipment or lawn mounds run the risk of damage even if they are left uncovered from an inch. No matter how big or small your space or equipment is, get the size of tarpaulins tailor-made with the precise measurements for that custom-fit.
Personalised with Unique Text/Graphics: Get the round tarpaulin covers personalised with the name, logo or any unique design for easy recognition, to enhance its appeal and raise awareness about your business or establishment.
Tear-Resistant Heavy Duty Tarpaulins Offer Warranty
Highly Durable: Regardless of the usage, durability plays an important role when selecting the perfect tarpaulin. Our PVC tarpaulins are strong and long-lasting. To further strengthen their resilience, they are designed to be tear and abrasion-resistant. So, they resist splits or scuffs from sharp edges and regular extensive usage.
Warranty: To reinforce their longevity, we offer 1, 3 or 5 years of warranty, depending upon the fabric you choose.
Round Tarpaulin Covers are Lightweight, Portable & Easy to Use
Portable: Weighing 12 to18 oz, these sturdy yet lightweight tarpaulins are convenient to port. Handy enough to carry from one place to other, seamless placement is not a hassle with these tarpaulins.
Sturdy Grommets & D-Rings: Whether you need to cover your pool or protect the haul from weather woes, you can easily tie the tarpaulins with the help of enduring grommets or D rings. They are best to tether the circular tarpaulins with a bungee or cord. You can even select the placement of grommets or D rings according to your needs and an adjustable grip.
So, shop now and enjoy free shipping on orders above €49.
Didn?t find what you were looking for? Need to find something else? Take a look at our other custom covers here.