So Far We've Covered...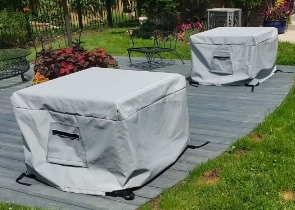 Cushion & Storage Chest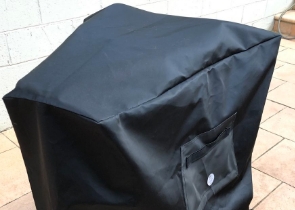 Custom Cover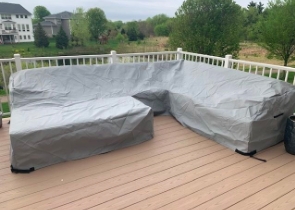 Sectional Covers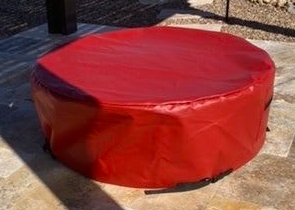 Fire Pit Covers_1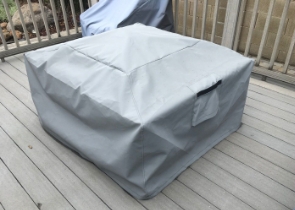 Fire Pit Covers_2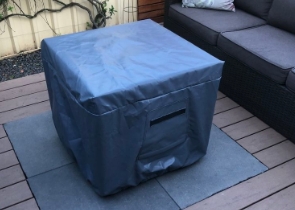 Fire Pit Covers_3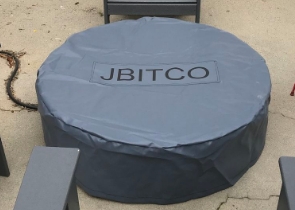 Fire Pit Covers_4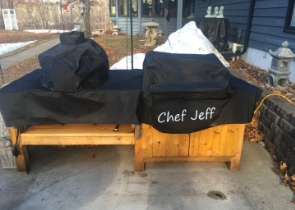 Grill Cover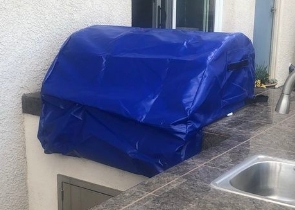 Grill Cover-1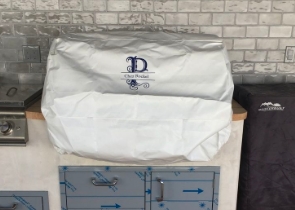 Grill Covers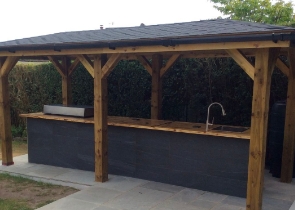 Outdoor Island Kitchen Cover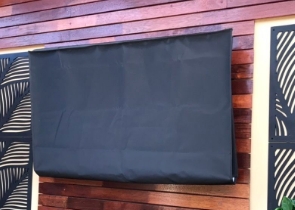 TV Cover
View more Customer Images »
Tarp Clear Fabrics that Manufacture Clear Plastic Tarpaulins are Waterproof
If you need to protect your outside equipment from dust, dirt, and rainfall, we have the solution for you. With their top quality fabric, these round shape tarpaulins give total protection for your outdoor equipment.
Our heavy-duty tarpaulins feature Tarp Tuff materials, which comprises 48 PHR, super-clear PVC. The substance protects against corrosion induced by changes in the environment. It also has a high level of wear and tear resistance. To get the most out of their functioning and benefits, we recommend using them in moderate weather.
These fabrics are also waterproof; therefore, the outdoor tarpaulins will withstand damages if it rains. In addition, each fabric comes with a one-year guarantee.
To enhance the hold of your clear plastic tarpaulins, we provide standard 1-inch brass grommets at the base. These grommets enable a seamless fit.
We Personalise Round Shape Tarpaulins to All sizes
Our heavy-duty tarpaulins are simply modifiable to whatever size you require. We include a measuring guide with our size customisation table so that you can easily enter your measurements (in feet).
We also provide a 0.5" to 1.15" leeway on the diameter to ensure that the outdoor tarpaulins are easy to pull in and out.
Add Message, Slogans and Photos to your Clear Plastic Tarpaulins
We give you the option of customising your chair tarpaulins with your own fabric, colour scheme, and tie-down choices. You can add any image or word you want to your round shape tarpaulins, whether it's a picture or words.
You may also provide a reference image of your choosing to help us fully comprehend your needs. We recommend you upload your image in one of our accepted image formats so that we can readily access it.
Didn't find what you were looking for? Need to find something else? Take a look at our other custom covers here.