So Far We've Covered...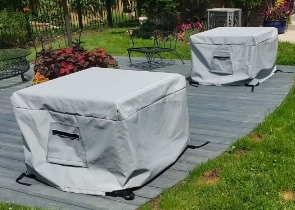 Cushion & Storage Chest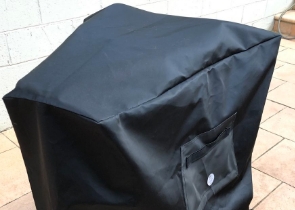 Custom Cover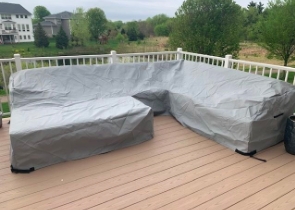 Sectional Covers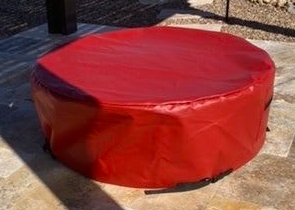 Fire Pit Covers_1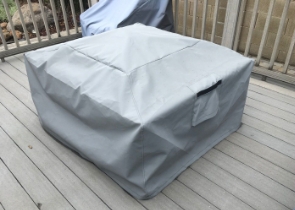 Fire Pit Covers_2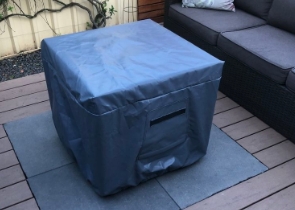 Fire Pit Covers_3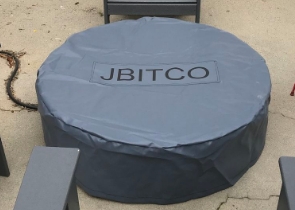 Fire Pit Covers_4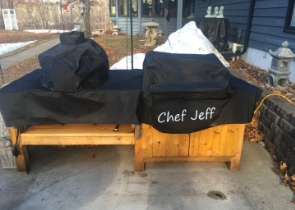 Grill Cover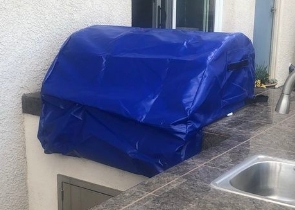 Grill Cover-1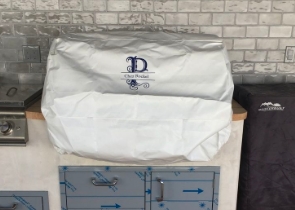 Grill Covers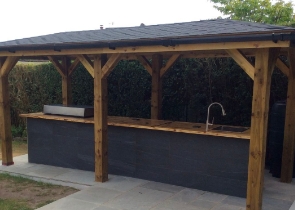 Outdoor Island Kitchen Cover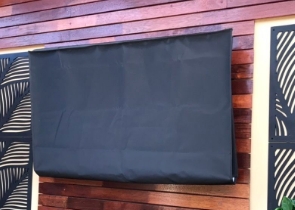 TV Cover
View more Customer Images »
Clear Round-Shaped Vinyl Tarpaulin - The Premier Transparent Vinyl Covers for European Outdoors
In search of a trustworthy solution to shield your outdoor possessions from Europe's diverse climate, spanning from -10°C to 50°C? Introducing our Clear Round-Shaped Vinyl Tarps, expertly crafted to provide unparalleled protection against rain, dust, and debris. Constructed using our Tarp Tuff material, these UV-resistant round vinyl tarps not only ward off water but also stand strong against Europe's varied environmental challenges. At the heart of our premium round vinyl tarpaulins lies the 48 PHR ultra-clear PVC with 510 gm (18 oz). This guarantees that every one of our robust clear tarpaulins showcases exceptional durability while maintaining clarity. These tarpaulins withstand daily European wear and tear, making them ideal for a range of purposes. For best results, it's advisable to use these as a round tarpaulin for canopy in temperate climates.
Concerned about moisture intrusion? Put your mind at ease. Our waterproof clear tarpaulins act as a robust defence against rainfall, ensuring your belongings stay moisture-free. To amplify your trust in our product's excellence, every circular clear vinyl cover is supported by a one-year European warranty.
One notable aspect of our Clear Round-Shaped Vinyl Tarpaulins are the standard 2.54 cm brass grommets anchored at their base. These not only reinforce the tarpaulin's grip but also enable effortless securing. Whether you're on the lookout for a vinyl tarpaulin for patios or other outdoor configurations, our sturdy clear vinyl tarpaulins have you covered.
Adaptable Clear Round-Shaped Vinyl Tarpaulin for European Settings
Recognised as the quintessential choice for transparent vinyl covers in Europe, our round vinyl tarpaulins are adjusted to fit your unique requirements. Whether you desire a vinyl tarpaulin for patios or an exact round tarpaulin for canopy, our comprehensive measuring guide paired with the sizing chart ensures you obtain an impeccable fit.
What distinguishes our outdoor round clear tarpaulins is the bonus tolerance of 1.27 cm to 2.92 cm on the stated diameter, making both setup and dismantling straightforward. Whether it's industrial round vinyl tarpaulins or marine standard clear round tarpaulins, our promise is to present peerless quality and adaptability for every European tarpaulin necessity.
Tailored Clear Round-Shaped Vinyl Tarpaulin: Make Your Statement!
More than just standard transparent vinyl covers, our tarpaulins represent a mark of uniqueness. Whether you're considering a vinyl tarpaulin for patios or a standout round tarpaulin for canopy, we offer you a canvas to materialise your ideas. Browse through our range of long-lasting clear vinyl tarpaulins and infuse a bespoke element by integrating text, logos, or designs of your choosing.
Yet, our commitment to personalisation doesn't stop there. To perfectly capture your envisioned design, you have the option to upload an illustrative image. We advise adhering to our recommended image formats for a seamless upload process. So, whether it's outdoor round clear tarpaulins for European events or industrial round vinyl tarpaulins for professional spaces, our customisable selections empower you to leave a lasting European impression!