So Far We've Covered...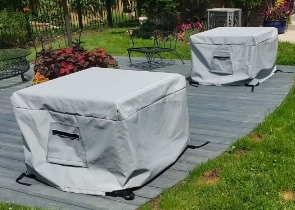 Cushion & Storage Chest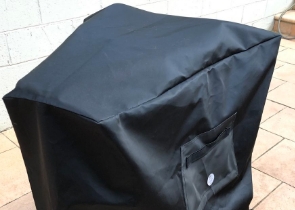 Custom Cover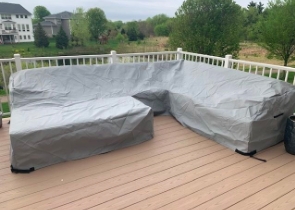 Sectional Covers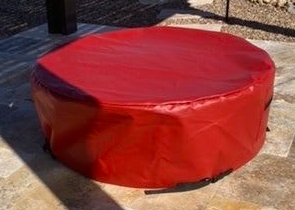 Fire Pit Covers_1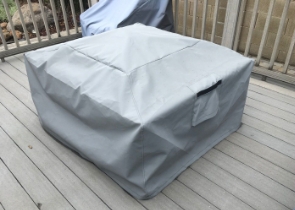 Fire Pit Covers_2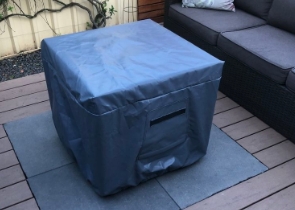 Fire Pit Covers_3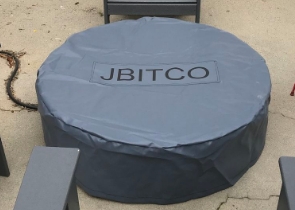 Fire Pit Covers_4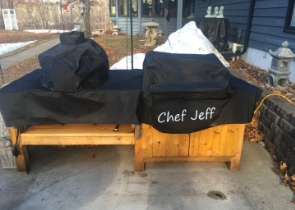 Grill Cover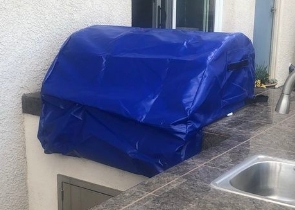 Grill Cover-1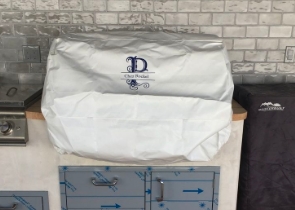 Grill Covers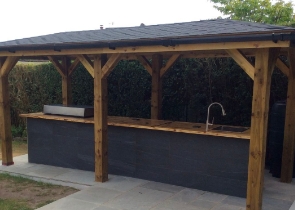 Outdoor Island Kitchen Cover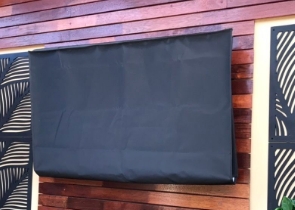 TV Cover
View more Customer Images »
Superior Quality Custom Insulated Tarpaulin with European Precision
In pursuit of a custom thermal tarpaulin capable of enduring the diverse European weather? Your search culminates here. At Covers & All, we take pride in unveiling our heavy-duty insulated tarpaulin meticulously tailored for the distinct European climates. Perfect for safeguarding precious equipment such as kilns, construction sites, machinery, and more, our insulated tarpaulin is proficient in resisting both frigid temperatures and forceful gusts.
Placing customisation at the forefront, we fashion our custom insulated tarpaulin in a spectrum of dimensions to match your exact specifications. Kindly furnish the measurements of your preferred tarpaulin in metres, and let our experts craft the quintessential thermal protection tarpaulin for you. It's important to highlight that our customized insulated covers commence from a baseline dimension of 0.3m x 0.3m. Furthermore, we grant variations in measurements right down to the centimetres, promising a genuinely bespoke product.
To reinforce the robustness of our insulated tarpaulin-suitable for construction endeavours and a plethora of other utilities-we advise adding a webbing contour. This 3.8 cm woven fabric trim, attentively stitched to the borders of our weather-resistant insulated tarpaulin, not only bestows a sleek appearance but also amplifies its resilience, priming it for rigorous uses.
Sustainability forms the essence of our design ideology. Our custom tarpaulin with insulation is impervious to tearing and is constructed to stand the test of time. We've integrated corrosion-resistant brass grommets at its vertices, signifying enduring quality. Moreover, personalise the arrangement of these grommets at intervals of 61cm, 46cm, 30cm, or 15cm, or opt for D rings or loop velcros for added versatility.
Heavy-Duty Insulated Tarpaulin: Europe's Defence Against the Elements
Constructed from a durable 760 denier high-density polyethylene (HDPE) woven laminated textile, our custom insulated tarpaulin guarantees unparalleled insulation for tasks sensitive to Europe's varying temperatures. Beyond mere thermal resilience, this thermal protection tarpaulin emerges as a staunch protector against multifarious external challenges. It's elaborately crafted to brave the harshest weather, shield against intense UV exposure, and deter mildew growth.
Assuring longevity and consistent performance, our weather-resistant insulated tarpaulin is complemented with a one-year fabric warranty. Protect your esteemed assets beneath the vibrant shade of our royal blue heavy-duty insulated tarpaulin.
Bespoke Thermal Tarpaulins: Purchase in Bulk for Maximum Savings
If you're contemplating acquiring several customized insulated covers, our special bulk discounts are tailored for you. The more units you secure, the heftier the savings on our premier insulated tarpaulin. Don't procrastinate - confirm your order today to secure unmatched discounts on our insulated tarpaulin crafted for construction and a range of applications.