So Far We've Covered...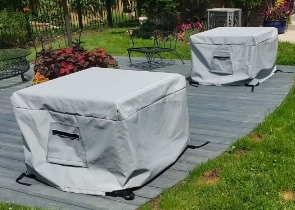 Cushion & Storage Chest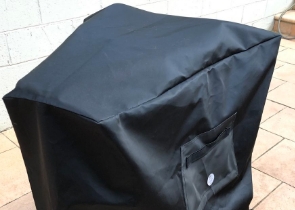 Custom Cover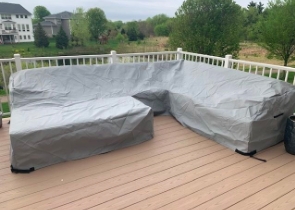 Sectional Covers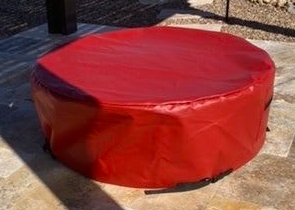 Fire Pit Covers_1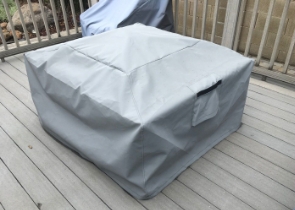 Fire Pit Covers_2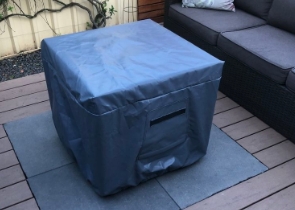 Fire Pit Covers_3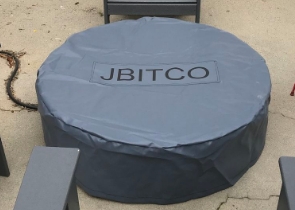 Fire Pit Covers_4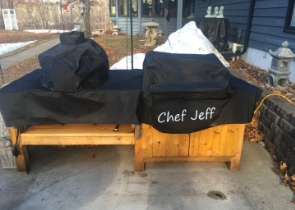 Grill Cover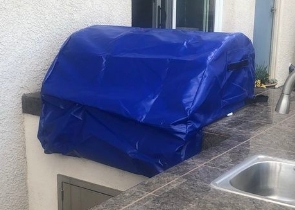 Grill Cover-1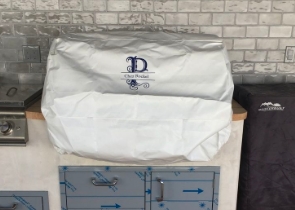 Grill Covers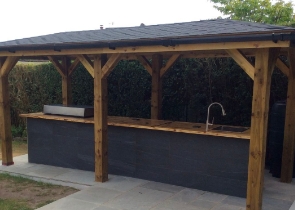 Outdoor Island Kitchen Cover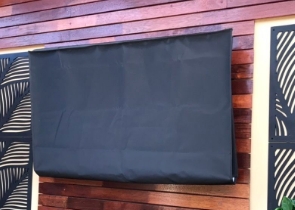 TV Cover
View more Customer Images »
Buy Custom Mesh Tarpaulins in Any Size
Need a tarping solution that shades yet allows light to pass through? Covers & All Custom Mesh Tarpaulins – Rectangle/Square are what you are looking for. Premium-quality UV-resistant tarps with double-thickness hems are available in custom sizes and the same colour on both sides.
Heavy-Duty PVC Fabric: We use heavy-duty 1000 D, PVC coated polyester to make these mesh coverings. The mesh design of the tarpaulins enhances airflow, making them highly breathable.
UV-Resistant: Our mesh tarpaulins offer medium UV protection, while permeating mild sunlight necessary to curtail moisture, prevent mildew growth, keep goods safe & dry and create ambient temperature.
Durability: Despite the netting pattern, the durability is not a constraint with mesh tarpaulins. They are designed to be highly abrasion resistant. No scuffs, or scratches can mar its premium appeal and help them keep pristine always.
Double-Thickness Hem: To further strengthen their endurance, we provide our mesh tarpaulins with double thickness hems. Our mesh coverings offer a warranty of 2 years.
Custom-Sized: Considering multifarious applications and usage of mesh coverings, we customise the size of mesh tarpaulins. We require the exact measurement of the equipment, or the space you need to cover, and we will deliver you bespoke tarpaulins tailor-made exclusively for you.
Different Shapes & Colours: Mesh covers are available in two different shapes – rectangle and square. Best to complement most decors, aesthetics and purposes, the tarpaulins come in a black hue.
Multiple Applications: These perforated tarpaulins allow some amount of air, moisture or sunlight to filter through. Paving the way for diverse applications, these mesh covers are well suited for backyard shading, flatbed hauling, landscaping, agricultural facilities, covering lumber/firewood and more.
Lightweight Rectangle Mesh Tarpaulins Facilitate Convenient Usage
Convenient Usage: Our lightweight tarpaulins weighing 6 oz facilitate convenient application. You don't need any extra tools or equipment to fasten them. Just shop for our multiple fastening solutions such as grommets, D-rings, Velcro & accessories and you are good to go.
Webbing: To render endurance and ensure the tarpaulins stay in their place, opt for 1.5" webbing sewn around the edges of the tarpaulin.
Ordering Square Mesh Tarpaulins with Covers & All is Hassle-Free
Hassle-Free Order Process: Ordering with Covers & All is simple and quick. Just input the dimensions in the measurement box using our measuring guide, select the grommets or webbing/accessories and add to cart. It's that simple!
Upload an image of the article to help our experts understand your requirements better to create the right product for you. So, order now and shop for the best custom mesh tarpaulins. Enjoy free shipping on all orders over €49.
Didn?t find what you were looking for? Need to find something else? Take a look at our other custom covers here.