So Far We've Covered...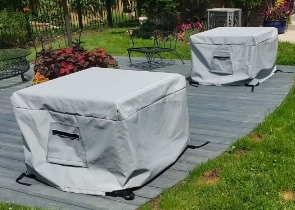 Cushion & Storage Chest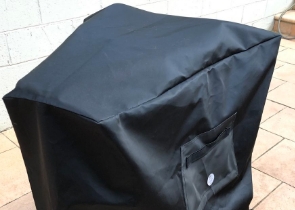 Custom Cover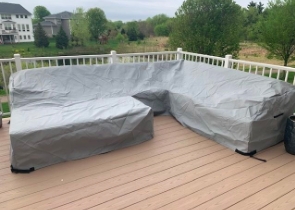 Sectional Covers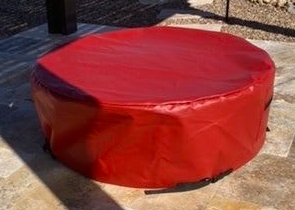 Fire Pit Covers_1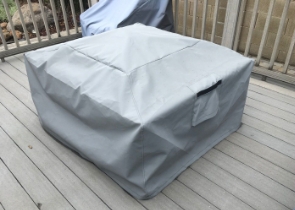 Fire Pit Covers_2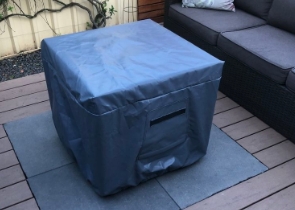 Fire Pit Covers_3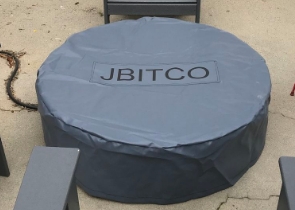 Fire Pit Covers_4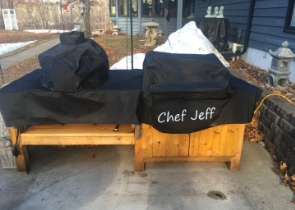 Grill Cover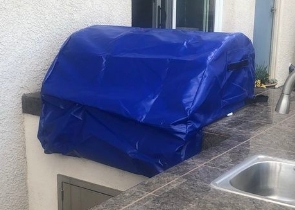 Grill Cover-1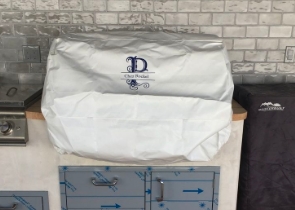 Grill Covers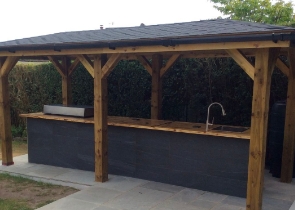 Outdoor Island Kitchen Cover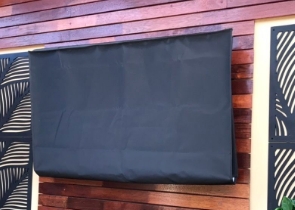 TV Cover
View more Customer Images »
Secure and Adaptable Mesh Lorry Tarpaulin
For those in Europe who prioritize the safety of their cargo, our Mesh Lorry Tarpaulin is a revolutionary solution. Constructed from Mesh Truck Tarpaulin Mesh Material, these Tarpaulins are not merely protective coverings; they're essential for cargo transportation. Consider the hazards of your valuable goods getting displaced, damaged, or leading to accidents on the road. Our solution ensures you're safeguarded against such concerns.
Covers & All's Heavy-Duty Mesh Tarpaulin is intricately designed utilizing 1000 Deniers, PVC coated polyester. This industrial-standard high-strength fabric is both sturdy and lightweight, with a weight of approximately 170 grams (6 Oz). It not only ensures your cargo is protected but also serves as an effective sunshade. Thanks to its UV Resistant Mesh Truck Tarpaulin features, your cargo is shielded from the sun's intense rays. In terms of aesthetics, the Tarpaulin maintains a consistent color on both sides and is crafted from a finely woven mesh.
With our Windproof Mesh Tarpaulin high-speed travel, high-velocity journeys across European highways are stress-free. The mesh's unique design facilitates optimal airflow, preventing any fluttering at high speeds. Additionally, the Breathable Truck Tarpaulin ease of purchase feature ensures ongoing air circulation, preventing mold formation.
For those with distinct lorry sizes, we cater to your needs. Our Custom Size Mesh Truck Tarpaulin option allows for specific measurements, down to the exact centimeter. Endorsed with a 2-year warranty, our mesh truck Tarpaulins can be tailored to fit your specific dimensions. While they come in a standard size of 10' (L) x 7' (W), we provide the option to extend by an extra 1" to 11" on both the length and width. Detail your preferred measurements, and we'll dispatch your bespoke mesh truck Tarpaulin directly to your location within Europe. For a more convenient handling experience, we've added an extra 1"-2" leeway.
Trust in Your Cargo's Security with tailor-made Grommets
We present our premium Mesh Truck Tarpaulin with Grommets for European customers who appreciate resilience and functionality. A distinguishing feature is the inclusion of robust grommets. Constructed from durable brass metal, these grommets are tactically positioned at each Tarpaulin's corners, ensuring stability during transport. To further align with your specific needs, we provide options for supplementary grommet placement at intervals of roughly 15cm/30cm/45cm/60cm. Integral in reinforcing the eyelets, these grommets not only add strength but also guard the Mesh Tarpaulin with Grommets from fraying during securing.
And there's more. For those desiring alternative or additional anchoring methods, we offer D-rings. Designed to withstand substantial tension, these D-rings assure your Mesh Lorry Tarpaulin remains intact. Adjust their positioning based on your preference, with spacings available at about 30cm or 60cm.
Delivers Top-Tier Durability and Ease for Top-Notch Cargo Protection
Experience unmatched durability with our Mesh Truck Tarpaulin with Enhanced Webbing, conscientiously designed for those seeking superior cargo safety. A key feature allows users to reinforce the Tarpaulin's strength. By incorporating a 3.8cm webbing around its edges, we amplify security, ensuring your Tarpaulin can endure even the toughest European conditions.
Our Breathable Truck Tarpaulin ease of purchase isn't solely about strength; purchasing is equally streamlined. The ordering process is designed for simplicity, ensuring a smooth shopping experience. Regardless of your location within Europe or abroad, we're prepared to dispatch our top-tier Mesh Truck Tarpaulin designed for those who value durability to any destination worldwide.