So Far We've Covered...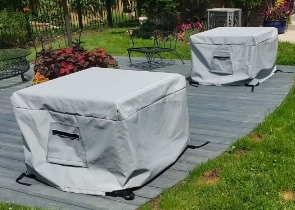 Cushion & Storage Chest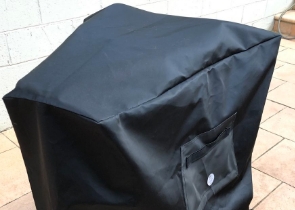 Custom Cover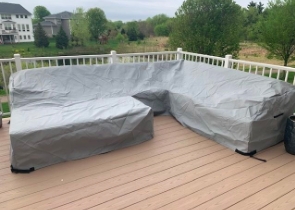 Sectional Covers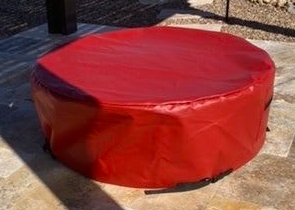 Fire Pit Covers_1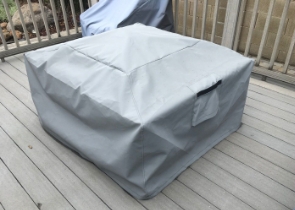 Fire Pit Covers_2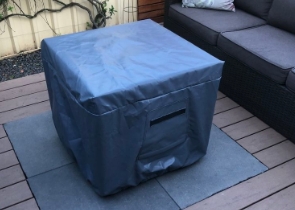 Fire Pit Covers_3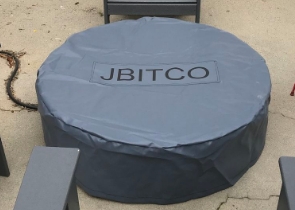 Fire Pit Covers_4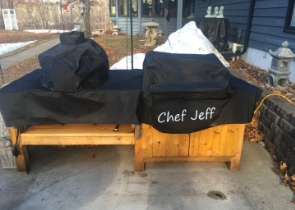 Grill Cover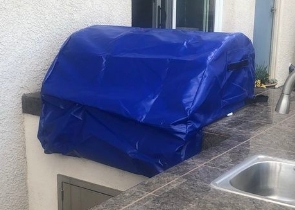 Grill Cover-1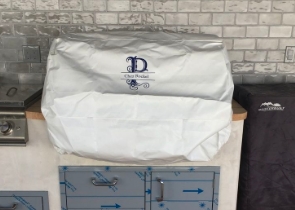 Grill Covers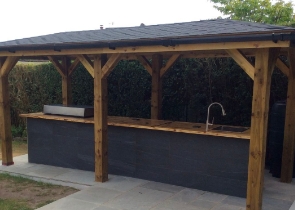 Outdoor Island Kitchen Cover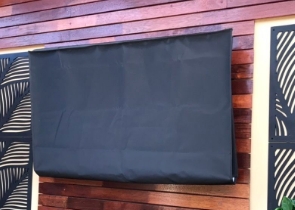 TV Cover
View more Customer Images »
Fade and Water Resistant Fabric on Weber Genesis ii S-310 Covers
It is critical to clean and cover your barbeque after preparing a delectable dinner. A long-lasting, high-quality cover protects it from the elements, such as rain, snow, dust and debris. Our unique gas grill covers are entirely weatherproof and waterproof, making them ideal for keeping your grill in pristine condition for years to come.
Our innovative materials from Covers & All give your outdoor kitchen a sophisticated and elegant look. With the many customisation choices available, personalise our UV resistant BBQ cover to meet your specific requirements.
The waterproof grill covers have elastic at the bottom, split zippers, drawstring and push clips to secure legs, as well as many grommets and tie-down options.
Weber genesis ii S-310 cover styles are appealing and make a clever statement while enhancing your outdoor sitting. You may let your interior reflect your fashionable individuality with our custom-made patterns. The covers are available in a variety of hues, including blue, burgundy, black, coffee, white, beige and grey.
UV-Resistant Fabrics for Gas Grill Covers
We make our UV resistant BBQ covers of polyester with a PVC coating and a PVB backing for added durability. We let you choose from three different fabric options for the covers: Cover Fab, Tuff and Max.
'Covers and All' guarantees the stability of our materials. Our Cover Fab and Cover Max fabrics come with a 3-year warranty, while Cover Tuff comes with a 5-year warranty. The waterproof grill cover fabrics are also suitable for both moderate and severe weather.
Personalise the Weber Genesis ii S-310 Grill Cover
You can get your favourite image, phrase, name, or even a logo printed in UV-resistant ink on the gas grill covers to help make it seem even more appealing.
A sleek and elegant cover for your barbecue is only a few clicks away. So, how long are you going to be waiting? We distribute our coverings all around the world. Make a purchase right now!
Didn't find what you were looking for? Need to find something else? Take a look at our other custom covers here.