So Far We've Covered...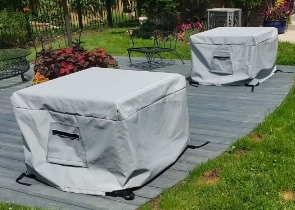 Cushion & Storage Chest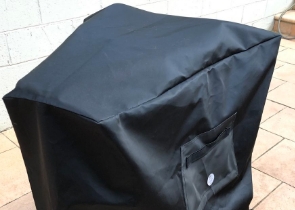 Custom Cover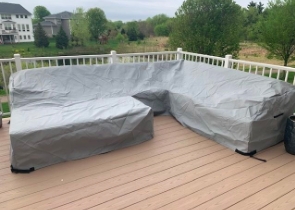 Sectional Covers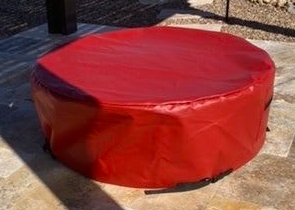 Fire Pit Covers_1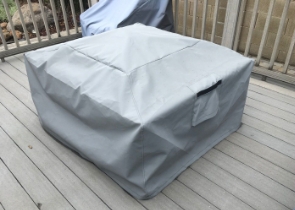 Fire Pit Covers_2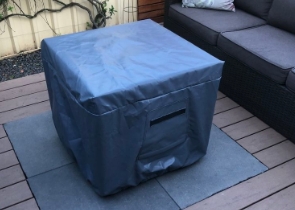 Fire Pit Covers_3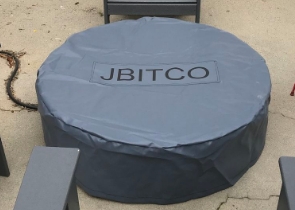 Fire Pit Covers_4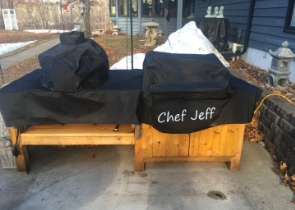 Grill Cover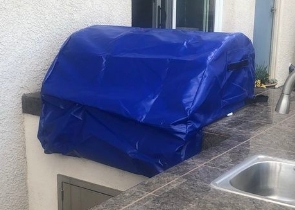 Grill Cover-1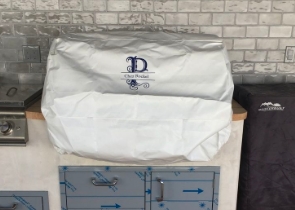 Grill Covers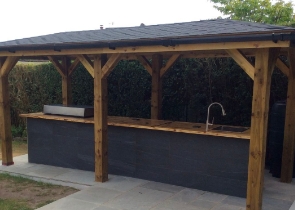 Outdoor Island Kitchen Cover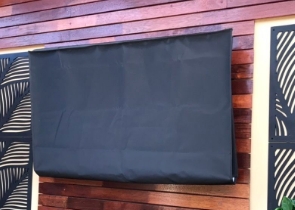 TV Cover
View more Customer Images »
Heavy-Duty textiles Create Weber Genesis II E-435 Grill Covers 
So you've already purchased the outdoor barbecue you've always desired and supplemented it with a few extras. You're also prepared with some amazing party recipes. But, before you grill, there's one thing you'll need to buy in order to keep your new grill in good working order for the entire season. Our outdoor gas grill covers are the ideal defence against the damaging effects of the outdoors. It will assist you in maintaining the appearance and functionality of your brand-new bbq grill while also prolonging its lifespan.
The waterproof grill covers from Covers & All will safeguard your grill from filth, pollen, bird droppings, rainstorms, and other elements. Our polyester covers have a PVC/PVB coating that keeps your exterior barbecue dry and secure.
Our lightweight yet malleable polyester grill covers are a perfect balance of toughness and durability. For our covers, we use Cover Rite Cover Tuff and Cover Max materials. These also act as natural shields against harmful UV radiation, rainfall, snowfall, and sleet. The Color Tuff and Cover Max materials that feel like vinyl comprise 1000 denier, PVC coated polyester and come with a warranty of  3 years and 5 years, respectively. We back our Cover Fab fabric with a three-year warranty. Our covers are wear and abrasion resistant and will keep your barbecue looking new for a long time. The covers are available in a variety of hues, including coffee, blue, grey, and black.
Choose the shades and textile of this Weber Genesis II E-435 grill covers of your choice with our customisation alternatives. Send us the dimensions of your grill using the online quantifying equipment. From corner to corner, you must provide us with the exact calculation. We add up 1" to 2" to the shown width/depth for simple pull-in and pull-out while keeping the height requirements the same.
Tie-Downs and Grommets Protect Your Outdoor Gas Grill Covers
You may rest confidently knowing your waterproof grill covers will stay strong even in the face of squally weather, thanks to our many tie-down options. You can secure the legs with tie-downs such as a drawstring, elasticity at the base, or push hooks. For increased security, you may merge elastic at the base with push hooks.
Additional safeguarding is an option to our polyester grill covers by adding corrosion-resistant grommets. You can have them spaced at 6, 12, or 24 inches apart, depending on your needs.
Customise Weber II E-435 Gas Grill Covers to Make a Design Statement
If you believe your outdoor gas grill covers could use a little oomph, try trying our simple online design tool to give them a unique, even futuristic appearance. To make it truly yours, simply add your name, monogram, phrase, slogan, or any other pattern of your choosing. We will send the covers to your home anywhere on the globe in only a few clicks. Place your order right now!
Didn't find what you were looking for? Need to find something else? Take a look at our other custom covers here.