So Far We've Covered...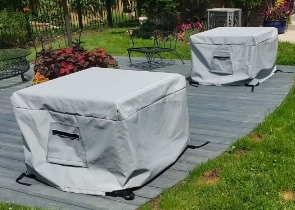 Cushion & Storage Chest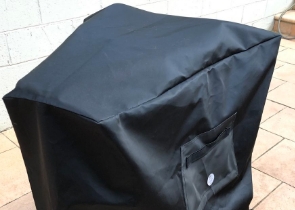 Custom Cover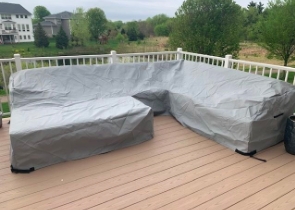 Sectional Covers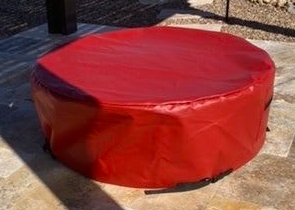 Fire Pit Covers_1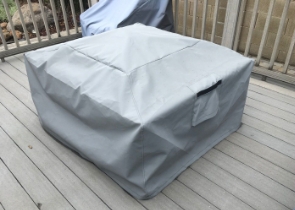 Fire Pit Covers_2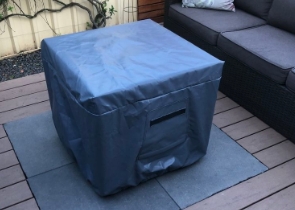 Fire Pit Covers_3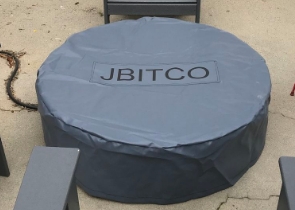 Fire Pit Covers_4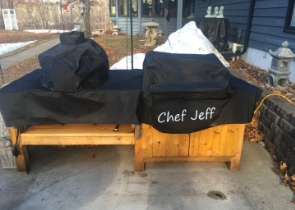 Grill Cover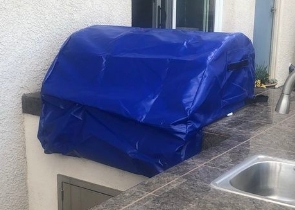 Grill Cover-1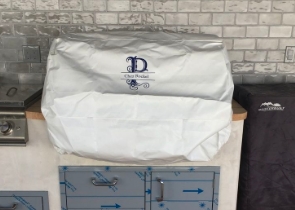 Grill Covers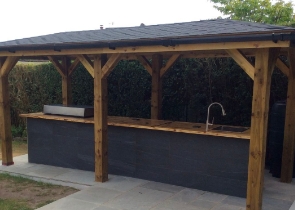 Outdoor Island Kitchen Cover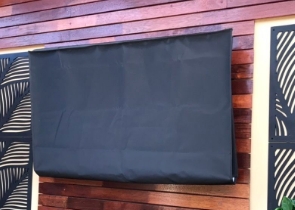 TV Cover
View more Customer Images »
Weber Genesis II E-310 Grill Covers Comprise Long-Lasting Fabric
Your outdoor barbecue is constantly vulnerable to the effects of the environment. Frequent exposures to the cold, wind, sun, wind, and deadwood can dull your new grill's shine. Furthermore, covering them with a regular cover will not benefit your new barbecue. Covers & All's gas grill covers are just what you require.
Our waterproof grill covers mix function, elegance, and form to provide long-lasting protection. They are an excellent barrier against inclement weather. The premium cloth repels snow and rain, leaving your grills dry and clean. Our custom covers are custom-made to fit snugly for a stylish and polished appearance.
These UV-resistant BBQ covers provide all-year protection as they feature quality materials like Cover Fab, Cover Tuff, and Cover Max. They are strong and may prevent damaging UV radiation and water infiltration. These textiles have a high thickness, varying from 600d melange to 1000d (denier), and can thus withstand any such weather.
Using our internet measuring tool, you can tailor Weber Genesis II E 310 grill covers to fit any grill with ease. We include an additional 1" - 2" of width and depth allowance for simple cover installation and removal.
Grommets and Tie-Down Options for Gas Grill Covers
Waterproof grill covers have tie-down solutions for extra security of your gas barbecue. You have the option of using elastic at the bottom, a drawstring, push clips to secure the legs, a split zipper, or a combination of elastic at the bottom. Each of these tie-downs offers your covers a secure fit while also preventing them from landing in your neighbour's backyard.
Good quality grommets are also available to allow drawstrings to flow smoothly. Based on your requirements, we can put them on the UV-resistant BBQ covers at 6", 12", or 24" intervals.
Tailor Your Weber Genesis II E-310 Grill Covers with Your Own Photo, Logo, or Text
You can add a touch of style to your gas grill covers now that you've chosen the colour, fabric, size, and shape. Have your initials, name, text, logo, or any image of your choosing imprinted on them to stand out among your guests. Place your purchase for Weber Genesis grill covers today, and we'll have them delivered to your door.
Didn't find what you were looking for? Need to find something else? Take a look at our other custom covers here.