So Far We've Covered...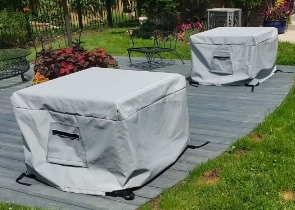 Cushion & Storage Chest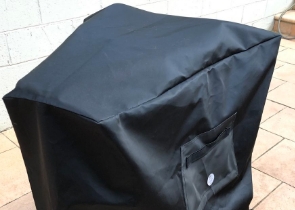 Custom Cover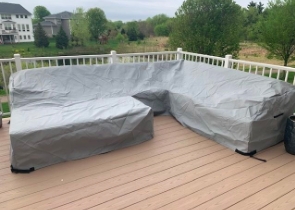 Sectional Covers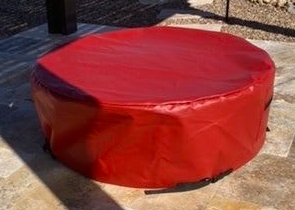 Fire Pit Covers_1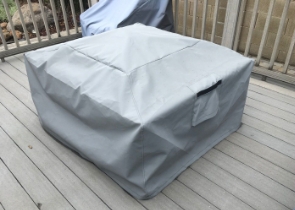 Fire Pit Covers_2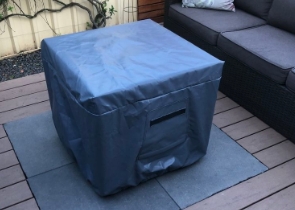 Fire Pit Covers_3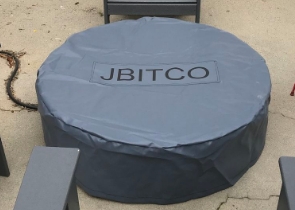 Fire Pit Covers_4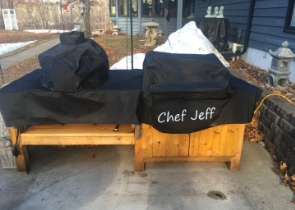 Grill Cover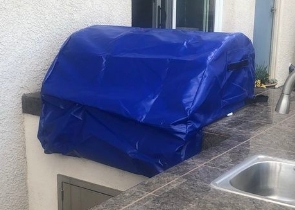 Grill Cover-1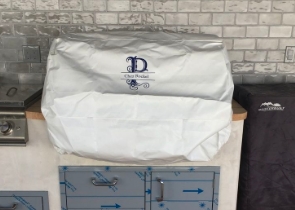 Grill Covers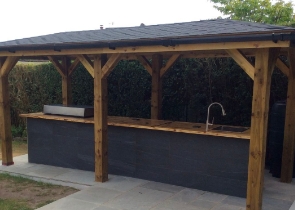 Outdoor Island Kitchen Cover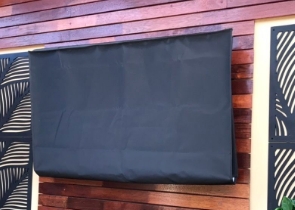 TV Cover
View more Customer Images »
Increase the Life of Your Gas Grill with Grill Covers for Weber Genesis II Series
Grilling hotdogs or burger patties during backyard barbecues, pool parties, and summer nights is a fulfilling experience. It would be etched in your memory for years. However, if you keep your grill exposed to UV rays, harsh weather, dust, and debris, it may be at risk of damage. The expensive unit may get ruined before its life expectancy, so we recommend using our superior quality Grill Cover for Weber Genesis II E-315 Gas Grill to shield it from harm.
The cover is made of 100% waterproof fabric that ensures your appliance stays safe and dry. The fabric is also resistant to harmful UV rays, tears and abrasion. This makes the fabric look new without the ill effects of fading over time. Made with precise measurements, the Grill Cover fits snugly and adds a touch of sophistication to your grill and patio decor.
Designed to endure heavy rainfall and scorching sunlight, the covers are durable and sturdy. They can withstand external damage due to debris and dust, they can prolong the life of your gas grill as it does not get damaged from exposure to snow and sleet.
The grill covers are available in 3 fabrics- Cover Max, Cover Fab, and Cover Tuff that are crafted to endure moderate to extreme weather conditions. The polyester material is highly durable and comes with 3-5 years of warranty.
Grill Covers for Weber Genesis II Series with Multiple Tie-down Options
The outdoor grill covers come with multiple tie-down options- drawstring, elastic, push clips, and elastic at the bottom with push clips. A drawstring can manipulate elasticity and lock the cover in place. Elastic provides extra strength to the cover, push clips protect outdoor furniture or equipment with legs, particularly during windy weather.
Elastic with push clips tie-down can be stretched and enclosed with push clips for a snug and tight fit. All the tie-down options are available at an additional cost.
Personalised Grill Covers to Help Propagate Your Company
Upload your design or use our professional designers to help you create a protective, personalised cover you love. A text, logo or design can be embedded on the cover to create a spellbinding effect that will add recall value for your company.
Didn't find what you were looking for? Need to find something else? Take a look at our other custom covers here