So Far We've Covered...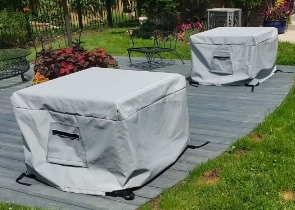 Cushion & Storage Chest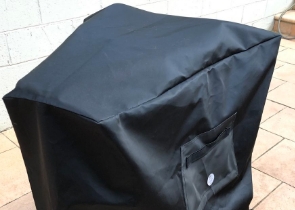 Custom Cover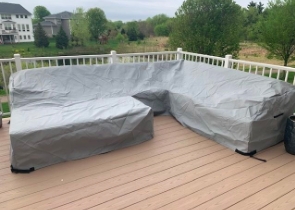 Sectional Covers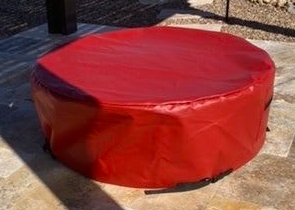 Fire Pit Covers_1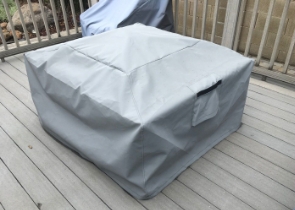 Fire Pit Covers_2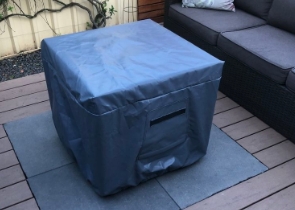 Fire Pit Covers_3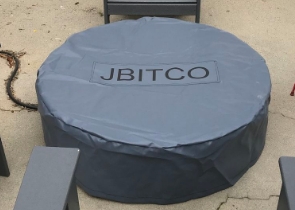 Fire Pit Covers_4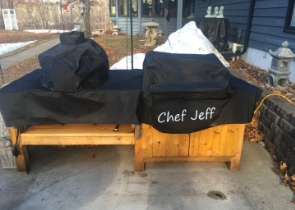 Grill Cover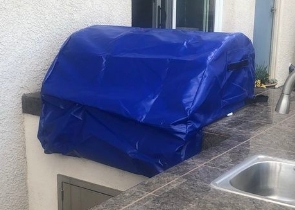 Grill Cover-1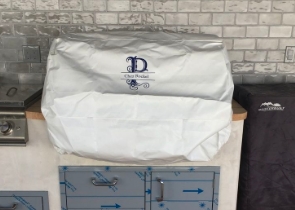 Grill Covers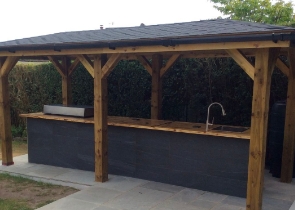 Outdoor Island Kitchen Cover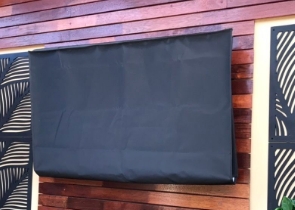 TV Cover
View more Customer Images »
Waterproof & UV Resistant Weber Genesis II E-40 Grill Covers 
There have always been a lot of people who love the Weber Genesis II E-410 gas grill. When you want to keep it clean and prepped to use, you need to cover it and keep it out of harsh weather conditions. This is where Covers & All comes in. Our outdoor grill covers help you protect your grill with ease.
Our high-quality covers will protect your grill from the sun, gusts, rain, snow, and sleet all year long. Our waterproof grill covers consist of durable 600-1000 denier PVC/PVB encased polyester substances, making them long-lasting and durable. They add a lot of flair to your outdoor decor. Our covers are perfect for gas grills that are set up outdoors. They are 100% waterproof and resistant to the sun's rays. Covers for gas grills that weigh 12 oz and 18 oz are easy to put on and take off.
We make UV resistant BBQ covers to fit your Weber Genesis II E -140 Gas Grill just right, and they have a sleek, tailored look to them. Easy to use: they have a 1- to 2-inch leeway that makes them easy to use.
You can choose your Weber Genesis II E-410 grill covers from a wide range of durable, tear- and abrasion-resistant fabrics that we offer. These are Cover Max, Cover Fab, and Cover Tuff which all come with a 3 to 5-year warranty.
Outdoor Gas Grill Covers with Multiple Tie-Down Options
To keep your waterproof grill covers even more secure, there are a variety of tie-downs and grommets that you can choose from. With the standard drawstring, you can select pliable at the bottom, split zippers, or push clips to keep the legs and grommets in place. You can also choose grommets and split zippers. These protect the gas grillbetter and keep the covers neat and in place.
The UV resistant BBQ covers come in various neutral colours, so you can choose one that goes with your outdoor decor. The Cover Max fabric comes in six different colours: white, black, brown, blue, beige, and grey, to name a few. When you buy Cover Fab, there are two colour options: light grey and light sand. Cover Tuff comes in grey, black, blue, burgundy, and coffee.
Personalise Your 
Weber Genesis II E-410 Grill Cover
You can personalise your outdoor gas grill covers. You can add your logo, or caption in the font and colour of your choice and print them on your grill cover. If you buy more than one cover from us, we also give you a bulk buy discount. 
Didn't find what you were looking for? Need to find something else? Take a look at our other custom covers here.