So Far We've Covered...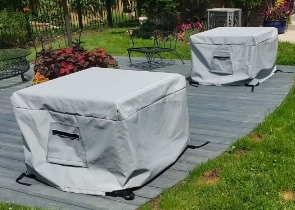 Cushion & Storage Chest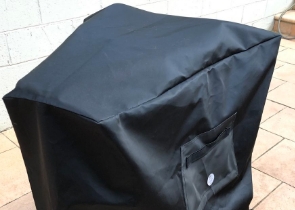 Custom Cover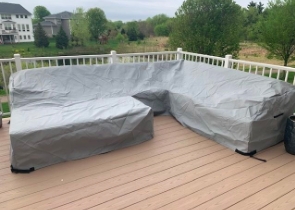 Sectional Covers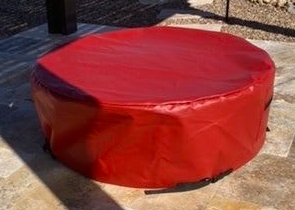 Fire Pit Covers_1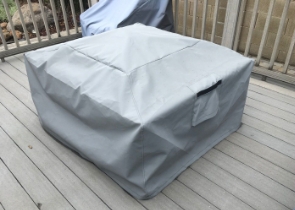 Fire Pit Covers_2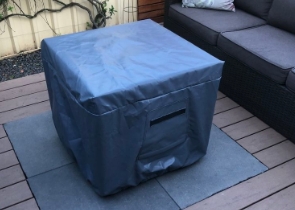 Fire Pit Covers_3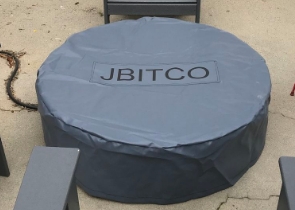 Fire Pit Covers_4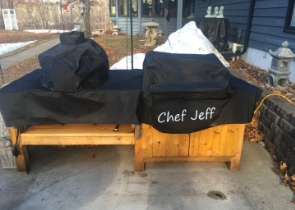 Grill Cover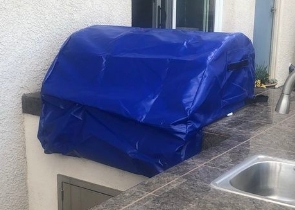 Grill Cover-1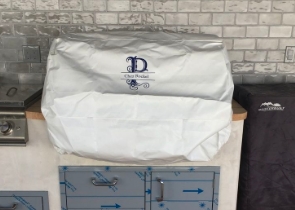 Grill Covers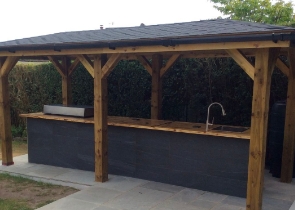 Outdoor Island Kitchen Cover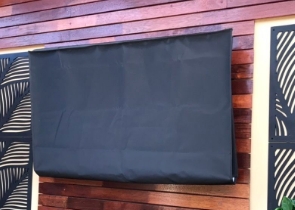 TV Cover
View more Customer Images »
Tie-Downs Offer a Secure Fit on Our Round Skylight Covers
Everyone loves natural light filling their homes and offices. Skylights are ideal for brightening up a space. However, skylights need protection from the weather to prevent damage. Our exterior skylight covers offer maximum protection for your skylights, no matter what the weather is like outside.
Skylights let heat inside in summers and out in winters, and let sunlight shine directly on furniture. To prevent this, install our domed skylight covers to keep heat out during summer and during winter. Our covers also block UV rays to keep your furniture and rugs in good condition.
We can customise our skylight roof covers so they fit properly around your specific skylights. To do this, enter the measurements of your skylights on our form and we'll create a unique cover with our durable, high-tensile strength fabric. 
Elastic and a drawstring are the tie-downs used to give our round skylight covers a secure hold. The elastic is extra-strength to make sure the covers remain firmly in place year-round. You can adjust the elasticity of the covers whenever you need to via the drawstring. 
Fabrics for Our Exterior Skylight Covers Resist Abrasions and Tearing 
Cover Fab, Cover Tuff, and Cover Max are the three fabric options for our domed skylight covers. All three fabrics resist tearing, abrasions, and water for longevity and durability.
Different colours are available to enhance the look of your skylights when covered. The colours for our skylight roof covers include white, grey, coffee, blue, burgundy, and brown.
Add Images or Text to Personalise Our Round Skylight Covers
Do you want to put your personal stamp on the skylight covers? We offer a one-stop-shop for all your customisation needs. You can customise your covers with graphics, logos, text, or a personal design. Order your covers today and we'll ship your personalised covers to your door as soon as possible.
Didn't find what you were looking for? Need to find something else? Take a look at our other custom covers here.