So Far We've Covered...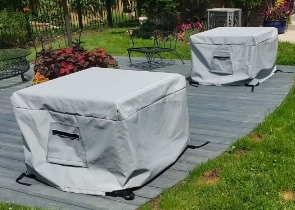 Cushion & Storage Chest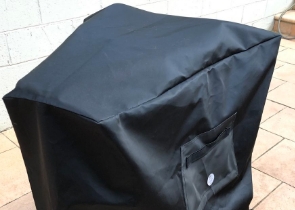 Custom Cover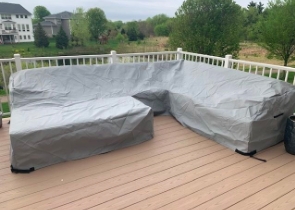 Sectional Covers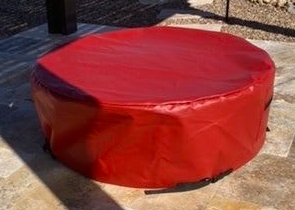 Fire Pit Covers_1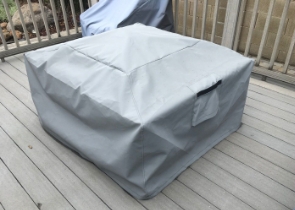 Fire Pit Covers_2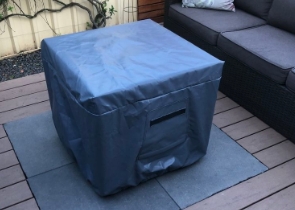 Fire Pit Covers_3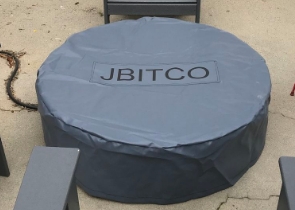 Fire Pit Covers_4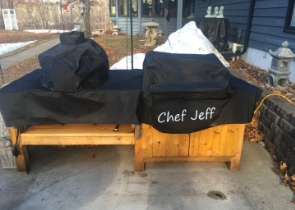 Grill Cover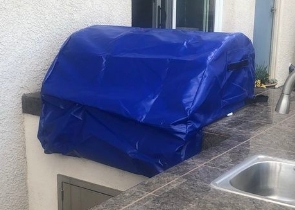 Grill Cover-1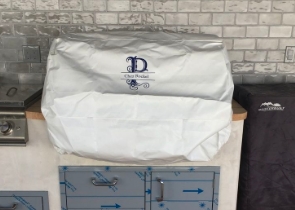 Grill Covers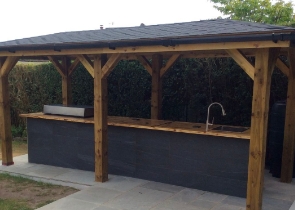 Outdoor Island Kitchen Cover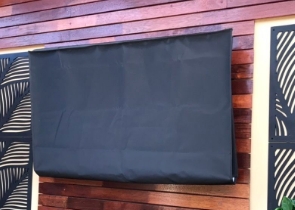 TV Cover
View more Customer Images »
Prevent Your Furnishings from Fading with UV-resistant Exterior Skylight Covers
Skylights are an excellent way to let natural light into a room, making it appear more vibrant and pleasant. During the cold winters, valuable heat escapes through skylights, while in the summer, lots of heat coming in can raise indoor temperatures, rendering air conditioning inefficient. Carpets and upholstery subjected to dangerous UV rays can fade and become dull. Covers & All's skylight storm covers effectively address these issues.
Skylight roof covers come from a variety of durable fabrics. Cover Max, Cover Fab, and Cover Tuff are all polyester fabrics with a high tensile strength. Fabrics that are completely water and wind-resistant provide total protection from the elements. Our UV-resistant fabrics keep the covers looking new for a longer time. Falling branches or projectiles do not affect our tear and abrasion-resistant fabrics.
Cover Max is a 1000D fabric that comes in six neutral colours: grey, white, brown, blue, black, and beige. The 3-year warranty on this 12 oz. fabric ensures total protection for skylight screen covers from mild weather. Cover Fab, our lightweight 600D option, comes in two appealing colours: light beige and light sand. It also includes a 3-year warranty.
Cover Tuff, the champion of our fabrics, provides a complete protection against extreme weather. This heavy-duty 1000D fabric weighs 18 oz. and comes with a 5-year warranty. Any of the five colours available, burgundy, grey, blue, and black, would make attractive exterior skylight covers for your flat bent skylight.
Snug-Fitting Skylight Storm Covers Include Two Fastening Alternatives 
With our online measuring tool, you can take precise dimensions of your skylight easily for a snug-fitting cover. Our design team will better meet your requirements if you upload a photo of the skylight. Skylight roof covers made to your exact specifications fit perfectly over your skylight, blocking harmful UV rays.
Strong winds can cause skylight screen covers to come loose and even fall off. You can prevent this by tying them down with the drawstrings that come with each cover. Extra strong elastic comes recommended for a tighter grip on your skylight cover.
Simple-to-Order Exterior Skylight Covers 
Include a personal feel to your custom skylight storm covers, such as your logo, name, crest, or monogram, to elevate their appearance. Your skylight covers become personalised with the font and UV-resistant colour you choose.
A flat bent skylight cover is simple to order online and will arrive in no time. We will ship the covers to your home or office anywhere around the globe. Place your order right now!
Didn't find what you were looking for? Need to find something else? Take a look at our other custom covers here.