So Far We've Covered...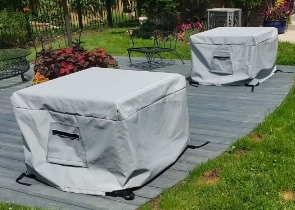 Cushion & Storage Chest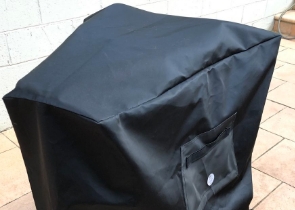 Custom Cover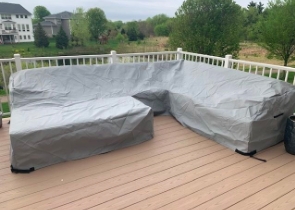 Sectional Covers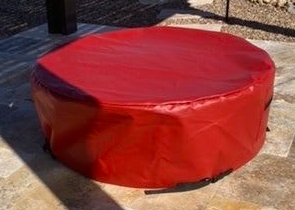 Fire Pit Covers_1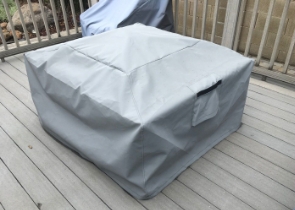 Fire Pit Covers_2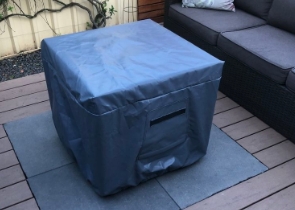 Fire Pit Covers_3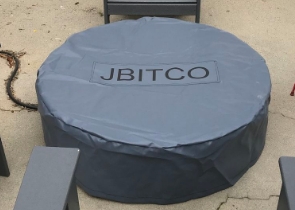 Fire Pit Covers_4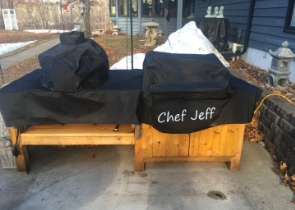 Grill Cover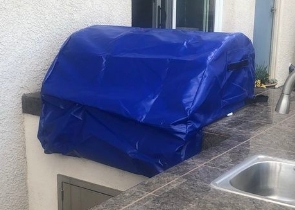 Grill Cover-1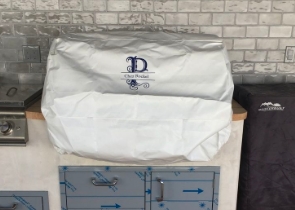 Grill Covers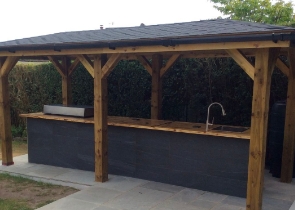 Outdoor Island Kitchen Cover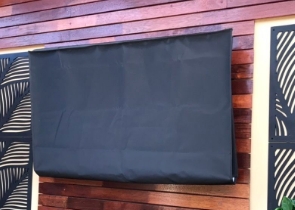 TV Cover
View more Customer Images »
Resistant and Durable Square Skylight Covers
Energy and natural resource conservation are important, which led you to install a skylight on your rooftop. Having natural light, seeing the clouds during the day, and stargazing at night provide a lovely indoor experience. However, intense sunshine may bleach your furniture, overheat your home in the summer, and cool it down in the winter. Covers & All has a simple solution to help prevent these common issues with the use of the exterior skylight covers.  
The square and rectangular skylight roof covers use UV-resistant and waterproof textiles. These enable them to withstand extreme air conditions without damage. The covers keep their colour and do not fade even when there is exposure to direct sunlight for long periods of time. The coverings are able to sustain rain, sleet, and snow as well. 
Our skylight screen covers are tear and abrasion-resistant and include a PVC/PVB covering. This makes them durable enough to survive not just daily use, but also severe weather. They weigh between 12 and 18 oz and you may fold or unfold them by hand. Waterproof coverings protect you from water leaking into your room. Thus, even if it rains outside, you and your family will remain dry inside.
Square skylight covers are very durable due to their resistance and can withstand carefree handling without ripping or cutting. Even in chilly temperatures, the covers keep their elasticity and are very soft and supple to the touch.
Exterior Skylight Covers Available in Many Fabric Options 
Choose from the proper shape for the optimal fit for your skylight. Simply enter the dimensions, in inches, in the box given on our website. Other customisations include choosing fabrics and the colour, then we will craft your skylight roof covers appropriately. We provide for a 1" - 2" wiggle room in order to facilitate the handling of these skylight coverings.
There are 3 fabric options available to select from. Our Cover Max and Cover Tuff fabrics are 1000 Denier polyester with a PVC coating. While the former is optimal for mild weather, the latter is better for more severe climatic circumstances. Our Cover Fab fabric is 600 Denier melange and has PVB backing polyester fibres that are suitable for shady or partially shady environments. Cover Max and Cover Fab fabrics each have a 3-year guarantee, while Cover Tuff offers a 5-year warranty to ensure that your skylight screen covers last a long time.
Personalise Your Square Skylight Covers
Add a fashionable touch to your exterior skylight covers by personalising them. We allow you to customise the covers by printing text, a logo, or any other design. Submit a picture of it to our website and select the font, colour, and precise location for printing. We'll adjust the monogram to meet your cover's design.
We also offer options of tie-downs such as drawstrings or elastic at the bottom so that our skylight covers do not fly off on windy days. Place your order now and we will deliver your custom-made covers right to your doorstep.
Didn't find what you were looking for? Need to find something else? Take a look at our other custom covers here.