So Far We've Covered...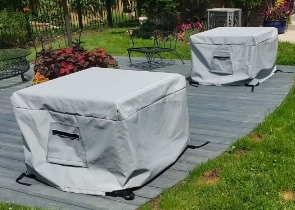 Cushion & Storage Chest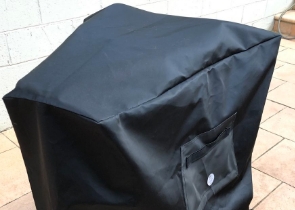 Custom Cover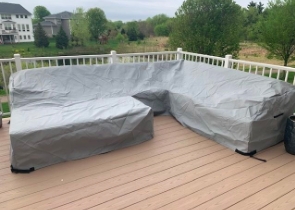 Sectional Covers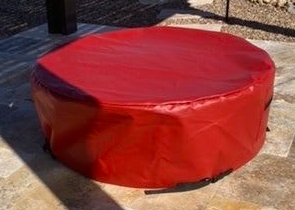 Fire Pit Covers_1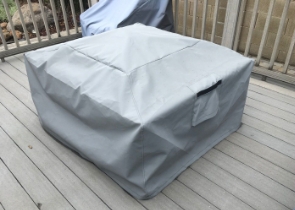 Fire Pit Covers_2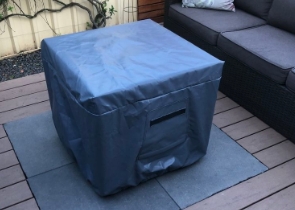 Fire Pit Covers_3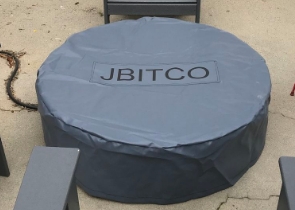 Fire Pit Covers_4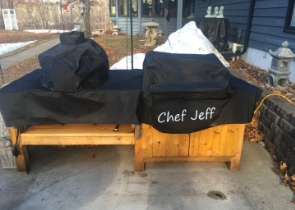 Grill Cover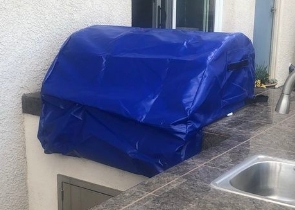 Grill Cover-1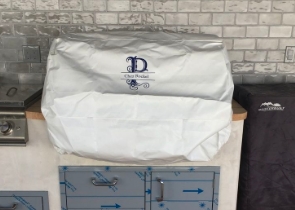 Grill Covers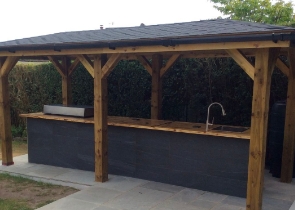 Outdoor Island Kitchen Cover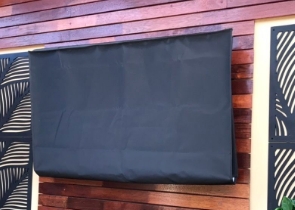 TV Cover
View more Customer Images »
Fabric for Our Square Skylight Covers Resists UV Rays 
Does your skylight add heat to your house? You can block the glare and warmth from the sun before it reaches your skylight with our exterior skylight covers. That means you can lower your air conditioning usage and save energy. Our covers help reduce your electricity bill and regulate your indoor temperatures.
The custom fit of our skylight roof covers is suitable for a wide variety of skylights. Our covers fit skylights that measure 20 in W x 24 in L with a 4 in metal frame height. We also include 1-2 in of wiggle room to make it easy to slip the covers on and off. Send us the dimensions of your square or rectangular skylights with the online tool we provide so we can make sure the covers properly and securely fit around your specific skylights.
Prevent damage to your furniture and other belongings with our skylight screen covers that block out harsh UV rays. This helps to keep heat out during summer and insulate your indoors during the cold season. Installing our robust and waterproof covers is easy. We use a high-tensile strength material to prevent tears and abrasions for incredibly durable covers.
Pick from three fabrics for your square skylight covers. Cover Fab is 600 denier mélange polyester with a PVB backing that's suitable for areas of shade. This option comes with two colour choices and a 3-year warranty. Cover Max has a 3-year warranty and six colour choices. Meanwhile, Cover Tuff has a 5-year warranty and five colour choices. Both Cover Tuff and Cover Max are PVC-coated 1000 denier polyester. We recommend Cover Max for moderate weather and Cover Tuff for severe weather.
Our Exterior Skylight Covers Come with Two Tie-Down Choices
There are two tie-down selections for our skylight roof covers. Extra-strong elastic along the bottom ensures the covers have a snug fit. The drawstring tie-down makes sure the covers stay in place securely. Other options are also available. Our covers are low maintenance and clean easily.
Design one-of-a-kind skylight screen covers with creative graphics, text, or family crests. We print your design on the covers with fade-resistant UV ink so the colours withstand weather conditions.
Discounts are Available for Our Square Skylight Covers
Product discounts keep the customers of Covers & All happy. That's why we offer savings when you order at least two of our exterior skylight covers. When you order more covers, you receive a larger discount. Place your order now.
Didn't find what you were looking for? Need to find something else? Take a look at our other custom covers here.