So Far We've Covered...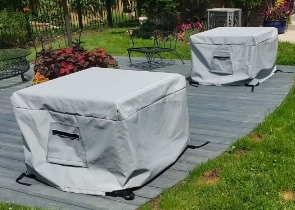 Cushion & Storage Chest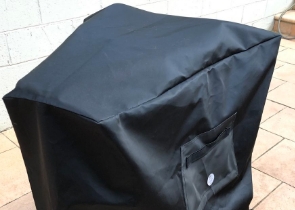 Custom Cover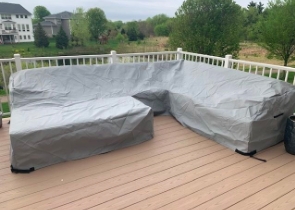 Sectional Covers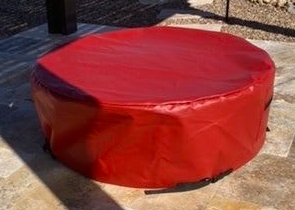 Fire Pit Covers_1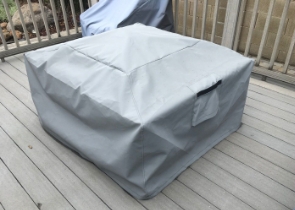 Fire Pit Covers_2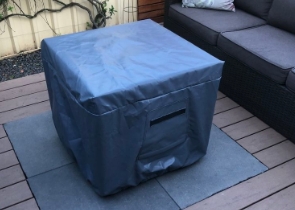 Fire Pit Covers_3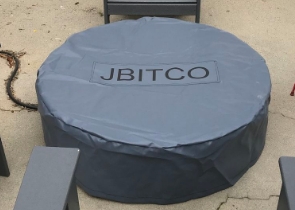 Fire Pit Covers_4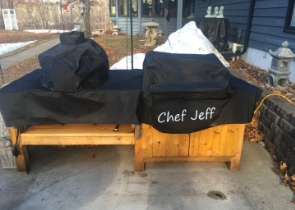 Grill Cover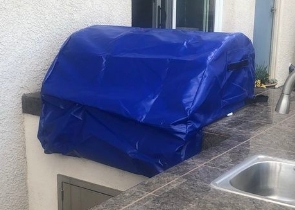 Grill Cover-1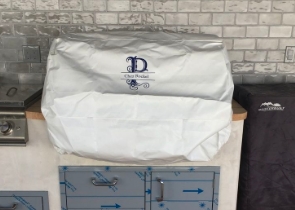 Grill Covers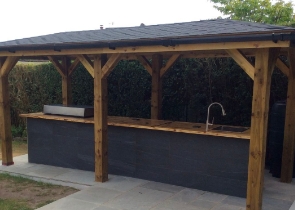 Outdoor Island Kitchen Cover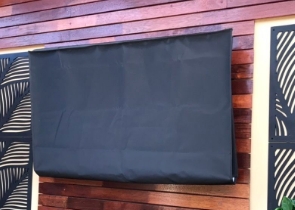 TV Cover
View more Customer Images »
Make Patio Furniture Unique with Waterproof Outdoor Square Table Covers
A magnificent piece of patio furniture adds an air of distinction to your outdoor or indoor living environment. However, a protective table cover for your patio furniture is a must. Our waterproof table covers will enliven and protect your table.
The fabric's UV protection assures that your garden furniture covers will withstand year-round weather. Premium fabrics such as Cover Rite, Cover Max and Cover Tuff guarantee extraordinary longevity and durability, ensuring that your outdoor square table looks fantastic all year. They come with a warranty of between 3 and 5 years, depending on the fabric you choose.
We can tailor our patio table covers to meet your uploaded measurements. You receive additional lee-way within the specified width and depth for simple removal and covering.
Tear, water, UV, abrasion, mildew and mould resistance, the air vents on the edges of the outdoor square table covers allow for ventilation and prevent the material from being lifted by the wind.
Secure Waterproof Table Covers with Grommets & Tie-Downs
Windy days cause additional security for table covers to ensure they stay in place. Drawstring, elastic at the bottom, velcro, push clips, and a waterproof split zipper provide further strength and a finished look to our cover. The elastic at the bottom and push clips provide additional strength and a polished look to our garden furniture covers.
Grommets, which comprise high-quality, corrosion-resistant brass, ensure that the holes do not wither at the seams of the patio table covers. We offer grommets in three different spacings: 6, 12 and 24 inches. You can adjust the space between grommets.
Customise Outdoor Square Table Covers for an Exceptional Look
Even when covered with our waterproof table covers, your table will look fantastic. Our online design tool will assist you in creating a patio furniture cover that will ultimately elevate your home. You may customise your covers with a name, logo, unique text/artwork, and more to make your space stand out.
Didn't find what you were looking for? Need to find something else? Take a look at our other custom covers here.
Frequently Bought Together