So Far We've Covered...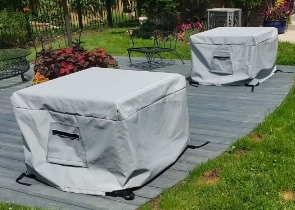 Cushion & Storage Chest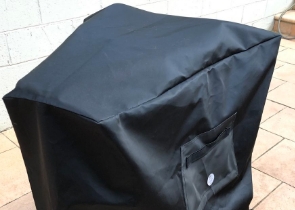 Custom Cover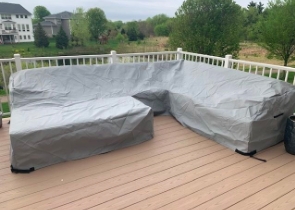 Sectional Covers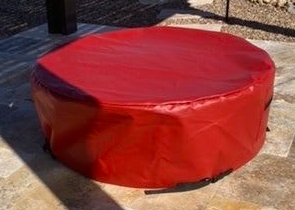 Fire Pit Covers_1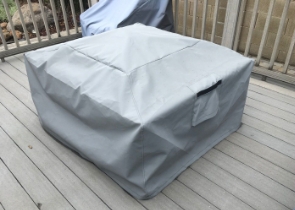 Fire Pit Covers_2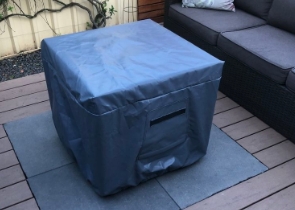 Fire Pit Covers_3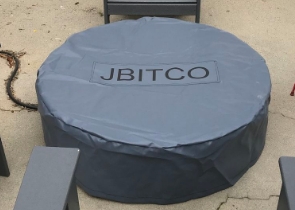 Fire Pit Covers_4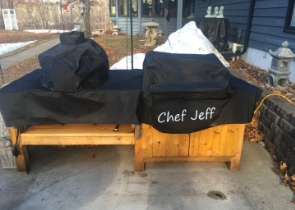 Grill Cover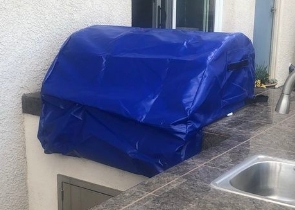 Grill Cover-1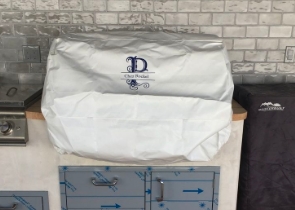 Grill Covers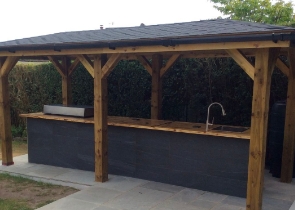 Outdoor Island Kitchen Cover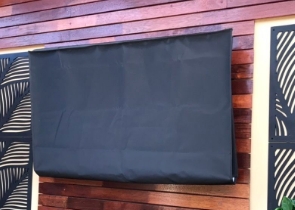 TV Cover
View more Customer Images »
Made-to-Last and Tailored-Fit Custom Covers
Is your item not listed in one of our cover categories? Do not fret! We create square/rectangular shaped outdoor covers that are ideal for your needs. These robust covers provide long-term weather, water, and dust protection. We use UV and tear-resistant materials to create them. Protect your valuables with one of our high-quality covers.
With the help of our online measurement tool, you can easily measure and enter the dimensions of your required equipment covers. Our square/rectangular custom sizing ensures the perfect fit every time.
Depending on the exposure your belongings face, we offer three fabric options: Cover Max, Cover Fab, and Cover Tuff. These fabrics are long-lasting, with Cover Max having a 3-year warranty and Cover Tuff having a 5-year warranty.
Our custom tie-down options provide additional protection and ensure that the square patio furniture covers do not become dislodged in the event of a strong wind. Add elastic at the bottom for a better grip, a drawstring, push clips to secure the legs or velcro straps to your covers as per your needs. We enable ventilation to protect your possession from mould and mildew by putting air pockets in place.
Compliment Outside Decor with Colourful Outdoor Covers
Custom coloured industrial machine covers are now available to complement your outdoor space. Choose from a wide range of colour options, including burgundy, red, blue, coffee, brown, and black.
Our covers are custom made with high-quality stitching and materials that outperform any inexpensive vinyl cover. With our machine covers, we provide complete satisfaction in terms of both product and price. These square patio furniture covers are perfect for: equipment, patio furniture, industrial machines, saunas, gym equipment, speakers, swing sets, and anything else you want to keep outside.
Add a Personal Touch to Your Custom Covers
With a dash of customisation, your covers can look even better. We can include UV-resistant printing on our outdoor covers and give you the option of adding your own text or graphic. Add your name, address, initials, or whatever else you want to your covers to make them look great and stylish.
Didn't find what you were looking for? Need to find something else? Take a look at our other custom covers here