So Far We've Covered...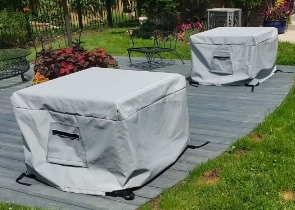 Cushion & Storage Chest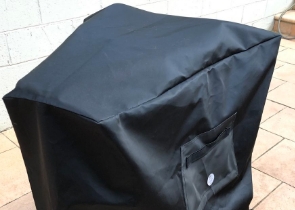 Custom Cover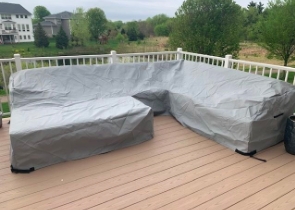 Sectional Covers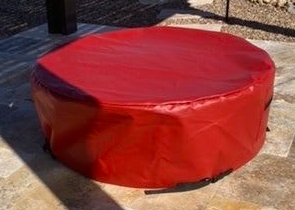 Fire Pit Covers_1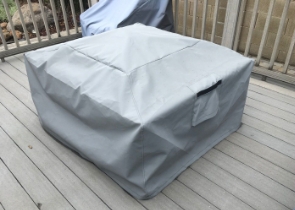 Fire Pit Covers_2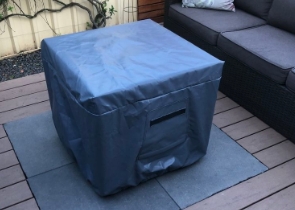 Fire Pit Covers_3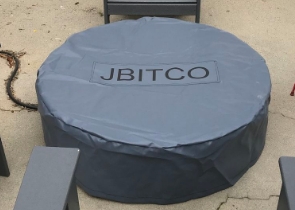 Fire Pit Covers_4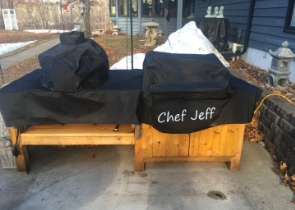 Grill Cover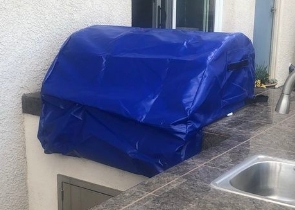 Grill Cover-1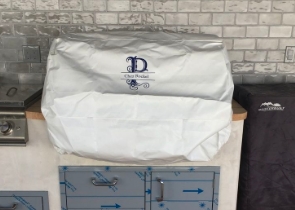 Grill Covers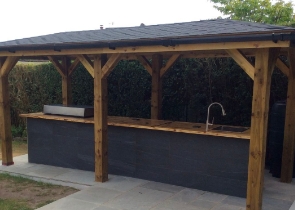 Outdoor Island Kitchen Cover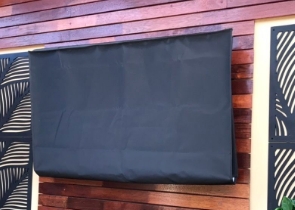 TV Cover
View more Customer Images »
Buy Tailored-Fit Custom Covers in Three Weather-Specific Fabrics
The product you are looking for isn't listed in our cover categories? Do not fret! Covers & All provide Custom covers in square/rectangular shape to suit any unique requirements. These covers are going to be perfect for: equipment, patio furniture, industrial machines, saunas, gym equipment, speakers, swing sets, and anything that requires protection from elements.
Custom Covers: Choose covers that fit like a glove because its custom made. Your furniture, belongings or equipment will be covered from all sides because they're measured by an expert; that is, you. To order custom outdoor furniture cover, add the measurements on the given table and we'll ship your cover that will protect your belongings for years to come.
Cover Rite Fabric: PU-coated on one side, the 600 denier Cover Rite fabric is constructed from 100% solution-dyed polyester. The 8 oz fabric is light, water-repellent, and UV-resistant, making it ideal for moderate climates. The coating gives it increased durability to withstand scorching heat.
Cover Max Fabric: The fabric is made out of 1000 denier PVC coated polyester and weighs around 12 oz. These covers are durable enough for moderate weather and can withstand water, abrasion, and UV rays.
Cover Tuff Fabric: The fabric is constructed out of 1000 denier PVC coated polyester and weighs around 18 oz. In spite of its lightweight construction, this fabric can withstand wear & tear. The fabric can withstand severe weather conditions owing to its waterproof qualities and resistance to the sun's rays.
Heavy-duty Covers: Custom waterproof covers made with Cover Max fabric weigh 12 Oz, Cover Rite weigh 8 Oz, and Cover Tuff weigh 18 Oz. These heavy-duty covers stay in place and are designed to protect your belongings from the wrath of harsh weather.
Tearproof: These covers are resistant to tears and abrasions, making them suitable for extended use. Made only from the best heavy-duty fabrics and with high-quality stitching, these covers may outlast your outdoor furniture or equipment.
UV Resistant & Water Repellent: The furniture is protected from moisture and mildew, thanks to custom waterproof covers. The additional air bag accessory enable covers to stay in shape, stop water collection on the surface, hence stunts mould growth. Owing to the cover's resistance to ultraviolet rays, your belongings will be saved from deterioration.
Custom Furniture Covers Equipped with Tie Downs are Covered in Warranty
Tie-Downs for Secure Fit: In the event of wind gust, our square patio furniture covers will not blow off thanks to our customizable tie-down options. To ensure that the covers are sung fit on your belongings, it comes with an elasticized bottom for a firmer grip, a drawstring, push clips and velcro straps to keep the legs in place.
Warranty: We provide warranty on our covers so you stay worry-free about their durability. Cover Max fabric has a 2-year warranty. The 3-year warranty on Cover Max fabric ensures that it will remain in as good of shape as your outdoor furniture. Fabricated to last exceptionally long, covers made from Cover Tuff fabric come with a 5-year warranty.
Compliment Outside Decor with Personalised Outdoor Covers
Colour Selection: Custom coloured covers are now available to complement your outdoor space. Choose from a wide range of colour options that best suit your style. The Cover Max fabric comes in a wide range of colours, including black, brown, blue, white, grey, beige, and royal blue. Colour options for Cover Rite fabric include Sky blue, navy blue, charcoal grey and beige. Colours for the Cover Tuff fabric include grey, black, blue, red, and coffee.
Personalisation: If you want things with a certain touch of personality, you've come to the right place. Add your name, initials, a logo, or anything else on the covers that makes you feel is best for the aura of your outdoor space.
Shop for the covers and they will soon be shipped to your doorstep! We offer free shipping on orders above $99.
Didn't find what you were looking for? Need to find something else? Take a look at our other custom covers here.