So Far We've Covered...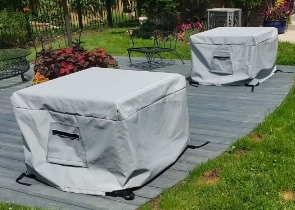 Cushion & Storage Chest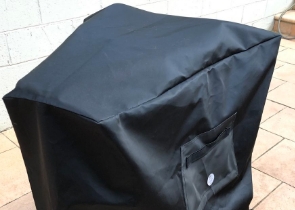 Custom Cover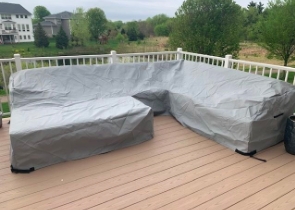 Sectional Covers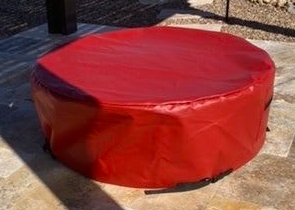 Fire Pit Covers_1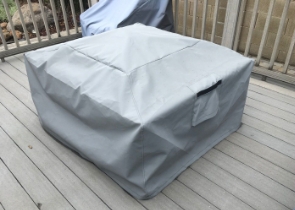 Fire Pit Covers_2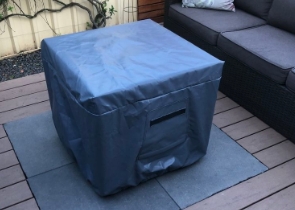 Fire Pit Covers_3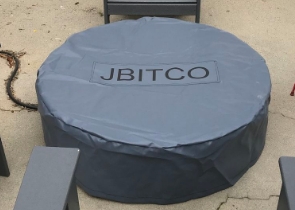 Fire Pit Covers_4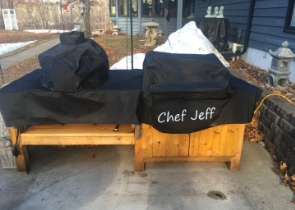 Grill Cover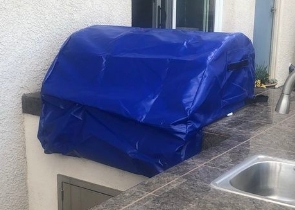 Grill Cover-1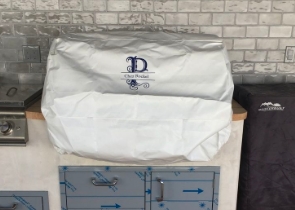 Grill Covers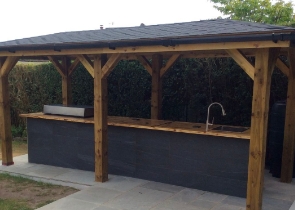 Outdoor Island Kitchen Cover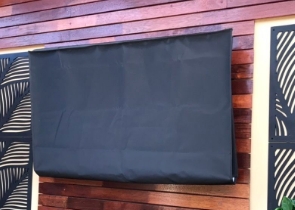 TV Cover
View more Customer Images »
Garden Parasol Covers Provide Superior Protection
Umbrellas shield you from the rain and sun, ensuring that your leisure time goes uninterrupted. However, adverse weather conditions might take their toll on your umbrella over time. It's time you gave your umbrella the best possible protection against damage, with outdoor parasol covers from Covers & All. Our covers shield your umbrella from the sun, water, and dirt, ensuring that it remains in good condition for many years.
These garden umbrella covers are completely waterproof and offer complete protection from rain, snow, and sleet. They feature a UV-resistant fabric, and their unique design allows for excellent airflow, which inhibits the growth of mould and mildew and thus keeps moisture away.
Outdoor Parasol Covers Fabric Selection Comply With Local Weather Conditions
Our custom-made garden furniture covers comprise materials tailored to fit snugly. The covers are available in three fabric options: Cover Max, Cover Fab, and Cover Tuff. Cover Max is a practical mid-weight PVC coated polyester fabric that is suitable for moderate weather. Cover Tuff is a heavyweight polyester fabric weighing 18 ounces and is ideal for extreme weather conditions. Last, Cover Fab is an incredibly lightweight fabric made of eco-friendly 600D polyester and works well in shaded areas.
Garden umbrella covers contain handles that make them simple to remove when not used. Available in a variety of colours, these sturdy covers feature multiple tie-down options. You can secure your umbrella with drawstrings, push clips, elastic, or a zip.
Customise Your Garden Parasol Covers to Complement Your Environment
Customise your garden furniture covers to reflect your personality and blend seamlessly into your outdoor space. You can modify your covers with various UV-resistant colourful images, logos, or text.
Our outdoor parasol covers comprise materials that resist tearing and abrasion, extending the life of your umbrella. The covers feature warranties ranging from 1 to 5 years, depending on the fabric selected. Make your decision and click the buy button. We'll deliver your new waterproof umbrella cover directly to your door.
Didn't find what you were looking for? Need to find something else? Take a look at our other custom covers here.
Frequently Bought Together