So Far We've Covered...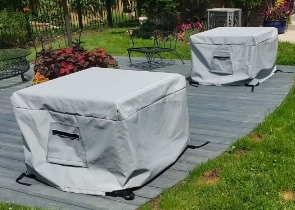 Cushion & Storage Chest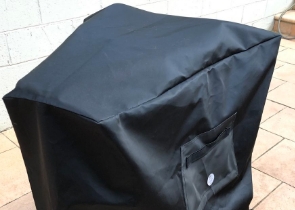 Custom Cover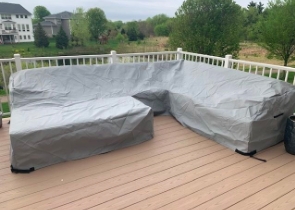 Sectional Covers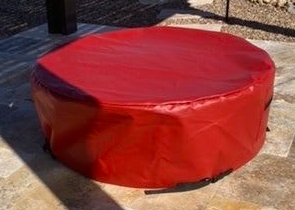 Fire Pit Covers_1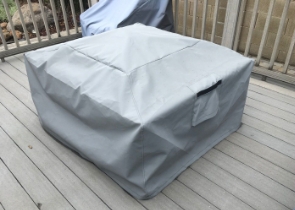 Fire Pit Covers_2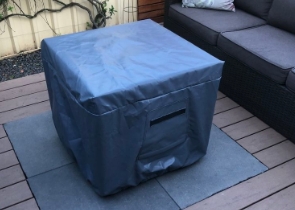 Fire Pit Covers_3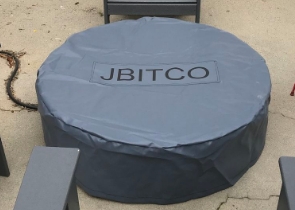 Fire Pit Covers_4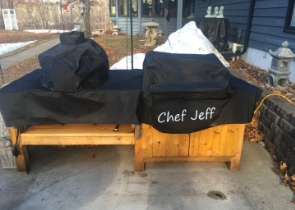 Grill Cover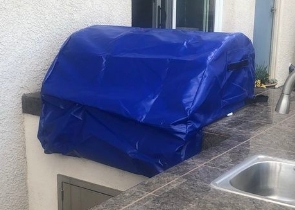 Grill Cover-1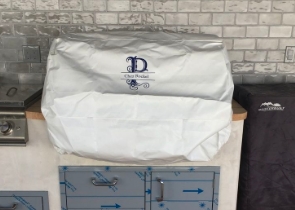 Grill Covers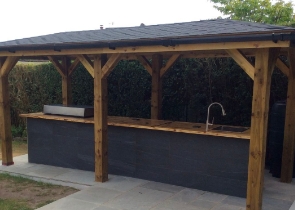 Outdoor Island Kitchen Cover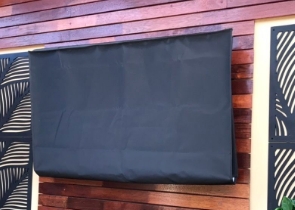 TV Cover
View more Customer Images »
Personalised Accent Table Covers Have a 3-5 Year Warranty
Your precious rectangle-shaped table stands out among the other furniture on your patio. Covers & All EU recommends using their sturdy outdoor rectangular table covers to protect the furniture from the wear and tear of the outside elements.
Using long-lasting 1000 Denier and PVC-coated polyester materials in the construction of our outdoor side table covers makes them tough. 
You can make your own personalised waterproof outdoor table covers out of our three unique fabrics. Cover Max is a versatile, mid-weight fabric made of PVC-coated 12 oz 1000D polyester. It is relatively light and provides maximum protection to furniture exposed to heavy rain, heat, and wind. Cover Fab features 600D eco-friendly polyester along with a PVB backing and has a stylish appearance. It's ideal for areas that remain shaded or partially shaded. Both fabrics feature a three-year warranty.
Cover Tuff is our most durable fabric. With PVC-coated 18 oz 1000D polyester construction, it offers excellent protection against the elements. It features a 5-year warranty.
Vinyl-like Feel Outdoor Rectangle Table Covers
Our outdoor side table covers provide the needed protection for your furniture. The fabrics have a vinyl-like feel and are tear and abrasion-resistant. Easy-to-access handles are another thoughtful addition to our covers. They make it quick and easy to put on and take off the rectangle accent covers.
Our fabrics are all 100% waterproof and UV resistant, which sets them apart from the competition. It's no surprise that they remain stylish and neat despite the harsh sun, rain, snow, or sleet. Use our custom tie-down options to give your rectangle-shaped furniture a smart, tailored appearance. These waterproof outdoor table covers prevent dust and debris from accumulating.
Add an Image or a Logo to Personalise Accent Table Covers.
Choose your favourite fabric and colour for your outdoor rectangular table covers. You can also personalise the covers with photo prints or a logo.
Simply follow the four-step process to place your order. Give us your fabric and colour choices after measuring the dimensions of your furniture. Place your order after you've added your personal touch. The cover will be shipped right to your doorstep. 
Didn't find what you were looking for? Need to find something else? Take a look at our other custom covers here
Frequently Bought Together