So Far We've Covered...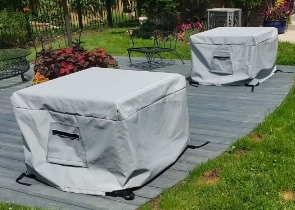 Cushion & Storage Chest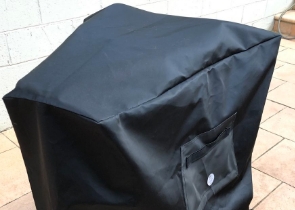 Custom Cover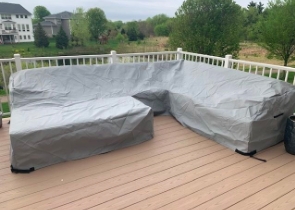 Sectional Covers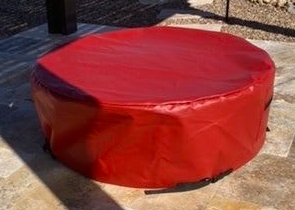 Fire Pit Covers_1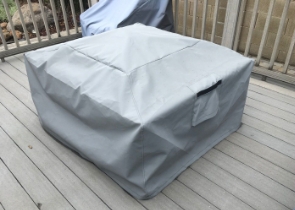 Fire Pit Covers_2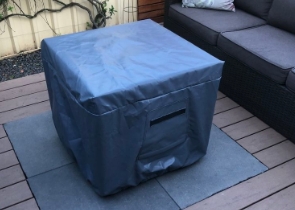 Fire Pit Covers_3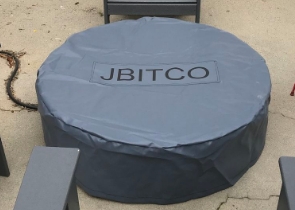 Fire Pit Covers_4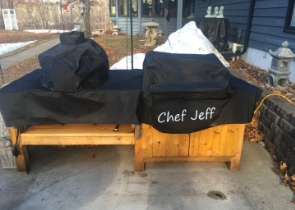 Grill Cover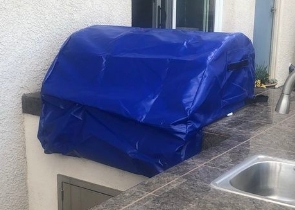 Grill Cover-1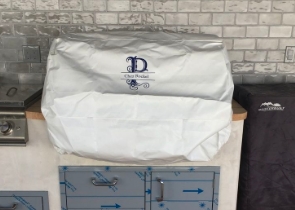 Grill Covers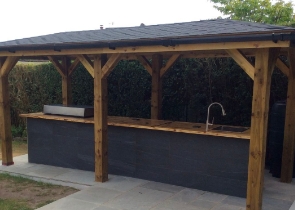 Outdoor Island Kitchen Cover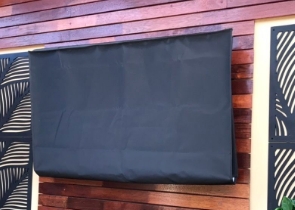 TV Cover
View more Customer Images »
100% Weatherproof Oval Table Covers 
You don't want your Oval patio table to be exposed to the weather. It can be very heartbreaking to see it get damaged by harsh sunlight, wind, rain, or even small pieces of dust and dirt. This is where our waterproof outdoor table covers come in. Not only do they protect your tables, but they also add style and complexity to your outdoor space.
If you have a Oval patio table with 40" (width) x 25" we make them of a very durable garden furniture cover, so they are completely waterproof and resistant to the sun. Because our covers are tear- and abrasion-resistant, they don't tear quickly. Also, the well-designed air vents on the covers keep the wind from blowing and the table surface from getting mildew and mould.
The patio table covers come in three different heavy-duty fabrics that are good for different weather. The first is called Cover Fab, and it's made of 600 denier melange and polyester with a PVB back. It comes in two neutral colours, so we can use it in both dark and light areas. There is a three-year warranty on this lightweight material.
We make a lot of the fabrics used in Cover Max and Cover Tuff of polyester that has a PVC coating. Oval table covers made from these materials are medium weight featuring a vinyl-like texture. Cover Max comes in six colours and has a three-year warranty. It's best for moderate weather. Our Cover Tuff fabric comes in five colours and has a 5-year warranty. It's great for places that get a lot of rain or snow.
Get Waterproof Outdoor Table Covers with Multiple Tie-Down Options  
As you need, you can use tie-downs to keep your patio table safe and sound. They have drawstrings or elastic at the bottom of the patio table covers, push clips to keep the legs in place, and a waterproof zipper to keep the cover in place. Also, you can get airbags that keep water from pooling on the surface of the cover.
Add your name, logo, text, or even a design to the garden furniture covers that you buy from the store. This is done with the UV-resistant printing method.
It's Simple to Order Our Oval Table Covers.
When you order our waterproof outdoor table covers, you need to tell us what kind of fabric, colour, and size you want them to be. Add 1 to 2 inches of leeway to the width or depth so that we can pull in the covers and out with ease. The cover will arrive at your door in a few days after you order it. Order now, please.
Didn't find what you were looking for? Need to find something else? Take a look at our other custom covers here.
Frequently Bought Together