So Far We've Covered...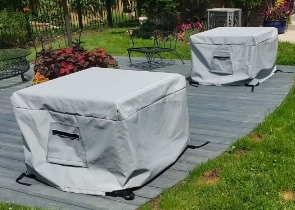 Cushion & Storage Chest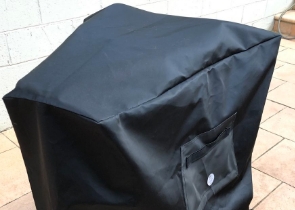 Custom Cover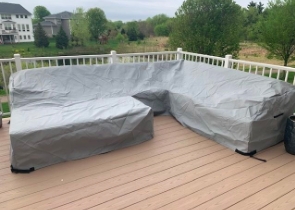 Sectional Covers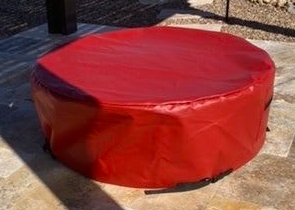 Fire Pit Covers_1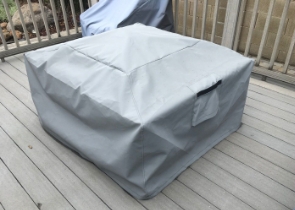 Fire Pit Covers_2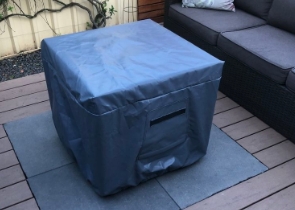 Fire Pit Covers_3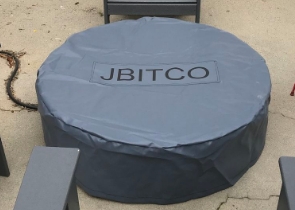 Fire Pit Covers_4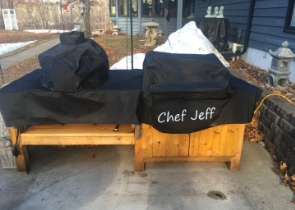 Grill Cover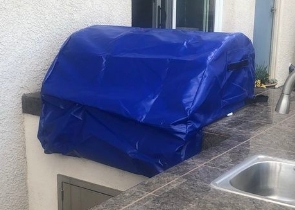 Grill Cover-1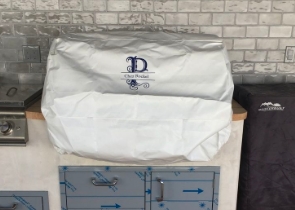 Grill Covers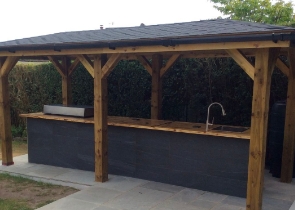 Outdoor Island Kitchen Cover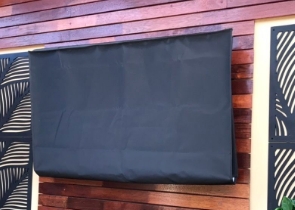 TV Cover
View more Customer Images »
Shop Outdoor Mattress Covers to Keep Your Outdoor Mattress Pristine for Long
Are you looking for a robust cover for your mattress kept outdoors? Your search ends with Covers & All which presents its highly-durable Custom Outdoor Mattress Covers. With a choice of waterproof & UV resistant fabric, that can be customised and personalised, the covers offer all-round protection to your outdoor bed.
Tailor-Made Sizes: Our custom-made mattress covers ensure that your mattress is well-guarded against external elements. You can measure your bed using our measuring guide and submit the sizes on our website. You will find a leeway of 1'' or 2'' to the final size. We make this purposely to allow easy placement and removal of these covers.
Personalise with Text/Logo: Make these mattress covers fashionable by printing them with a text or logo. Add life to a dull outdoor space with these personalised covers with trendy prints and patterns. It is to be noted that out of the three fabrics that we provide, Cushion Plus is not available for personalisation.
Fabric for Moderate Weather Conditions:
Cushion Rite: This 100% solution-dyed polyester has a thickness of 600 denier and a PU coating on one side. It is tearproof, UV-resistant and water-repellent, making it ideal for moderate weather conditions. With an 8 oz weight, the light material is easy to use and manage.
Cushion Plus: It is made of 100% olefin with a TPU (Thermoplastic Polyurethane) coating. The coating makes the material resilient to changing temperatures. Water-repellent and UV-resistant, the 7 oz material should be used for moderate weather conditions. The fabric is recyclable and thus a greener option when compared to others.
Cushion Pro Fabric for Extreme Weather: To fight extreme weather conditions, choose Cushion Pro material that is water-resistant, UV-resistant and highly durable. The 300 denier solution-dyed woven polyester weighs about 8 oz and is highly breathable. It has a luxurious rich look, making your covered bed a centre of attraction in your outdoor area.
UV-Resistant: All our fabric types are resistant to the harsh UV rays of the sun. This makes them resilient towards colour-fading and maintains their lustrous look for a long time. It also protects your mattress from sun damage and enhances its shelf-life.
Water-Repellent & Water-Resistant: Your mattress will not get damaged from water or moisture when you sheath it with our waterproof covers. The Cushion Rite and Cushion Plus covers are water-repellent, while the Cushion Pro covers have water-resistant property.
Mildew-Resistant: The material of Cushion Rite and Cushion Plus covers resist the growth of mould and mildew. This feature enhances the longevity of both the covers and your mattress.
Custom Mattress Covers Come in Multiple Colours and with a Warranty
Multiple Colour Options: We provide a range of colour options for these covers. The Cushion Rite fabric comes in beige, sky blue, navy blue and charcoal grey colours. The Cushion Plus fabric are available in tween navy, navy textured, grey textured and beige textured. While the Cushion Pro fabric is featured in a toast colour.
Warranty: A product with a warranty help you enjoy its benefits in peace. For this reason, we provide substantial warranty on all our fabric types. Enjoy 5 years of warranty with Cushion Pro, 3 years of warranty with Cushion Plus and 2 years of warranty with Cushion Rite.
Daybed Mattress Covers are Secured with Sturdy Zippers
Robust Zippers: You can customise the position of the sturdy zippers around length, around width, or around both length and width, as per your requirement. The zippers facilitate the placement and removal of the covers, thus saving you time and energy.
The vigorous custom covers are the best option available in the market to sheath your mattresses. Buy the Custom Outdoor Mattress Covers on the Covers & All website, today!
Didn't find what you were looking for? Need to find something else? Take a look at our other custom covers here.
Frequently Bought Together