So Far We've Covered...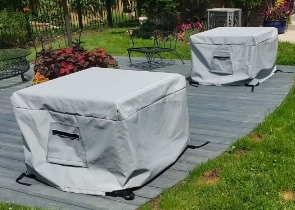 Cushion & Storage Chest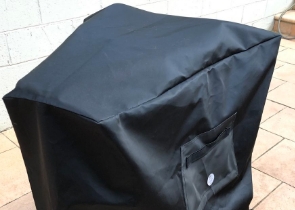 Custom Cover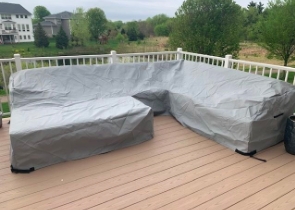 Sectional Covers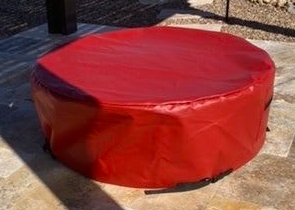 Fire Pit Covers_1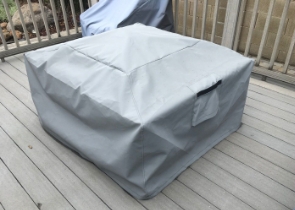 Fire Pit Covers_2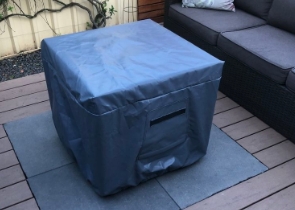 Fire Pit Covers_3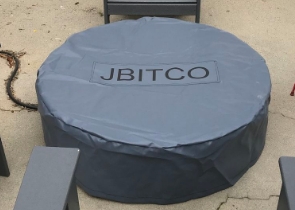 Fire Pit Covers_4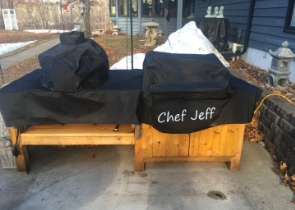 Grill Cover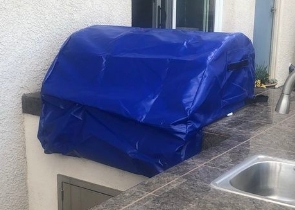 Grill Cover-1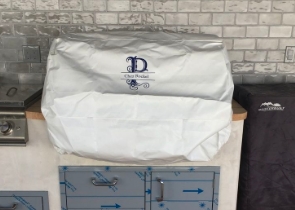 Grill Covers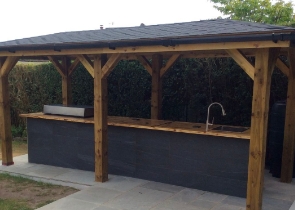 Outdoor Island Kitchen Cover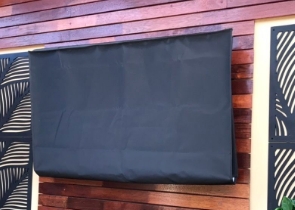 TV Cover
View more Customer Images »
Get Full Protection with Custom-Fit Cushion Storage Covers
Your sleek storage chest gives your yard a stylish look and protects your valuable items. An uncovered chest doesn't fully protect your items from the elements. When you install our storage chest covers, you have complete protection for everything from accessories to cushions. Our covers offer a precise fit with weatherproof and waterproof fabric.
You can customise our waterproof deck box covers to fit any size or shape of a storage chest. We offer an online measurement tool to help you easily upload the correct dimensions for your personal cover. The customisable sizes we offer allow us to create covers with a perfect fit for your storage unit.
All of our outdoor furniture covers are tear-and-UV resistant for durability and longevity. Cover Fab, Cover Tuff, and Cover Max are the three weather-specific fabrics we offer. A 3-year warranty protects the Cover Max fabric. The Cover Tuff option comes with a 5-year warranty. You can also select the colour you prefer once you pick the fabric.
Seam stitching along the edges locks out moisture in our covers. Our cushion storage covers protect your belongings and keep them bone-dry for safety.
Convenient Tie-Down Options Make Our Storage Chest Covers Low Maintenance
We design our waterproof deck box covers with convenience in mind. The handles make it easy to install the covers quickly and remove them for cleaning. You can personalise the covers to suit your specific needs for even more convenience.
We offer a range of tie-down options to secure our outdoor furniture covers. These options include zippers, a drawstring, push clips for the legs, and elastic that all provide a strong and sturdy grip. The range of options allows you to protect your storage chest and seal out the elements to prevent mildew and mould.
Customisation Options are Available for Your Cushion Storage Covers
Add a personal touch to give your storage chest covers a unique appearance. For example, you can include graphics and text with UV-resistant printing. Other options include your family monogram, a design that fits in with your décor, or even your house number.
It doesn't matter where you are; we make sure that we deliver it right to your doorstep. Place your order and stop worrying about your cushion storage chest covers.

Didn't find what you were looking for? Need to find something else? Take a look at our other custom covers here.
Frequently Bought Together