So Far We've Covered...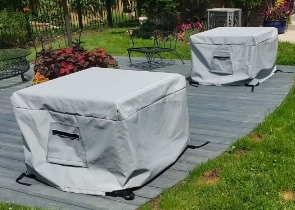 Cushion & Storage Chest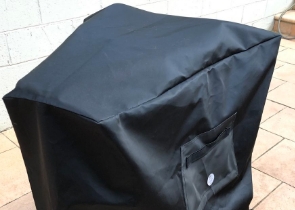 Custom Cover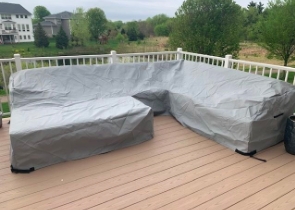 Sectional Covers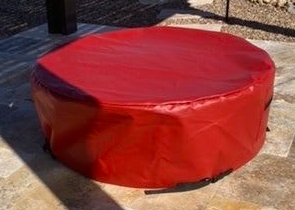 Fire Pit Covers_1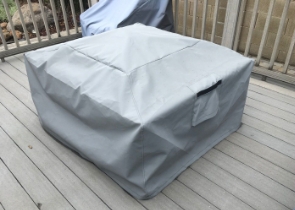 Fire Pit Covers_2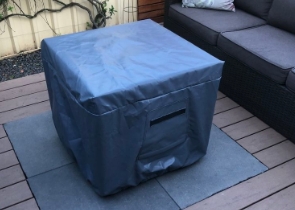 Fire Pit Covers_3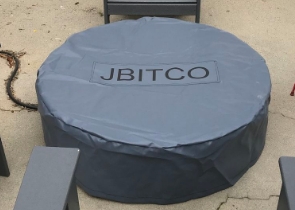 Fire Pit Covers_4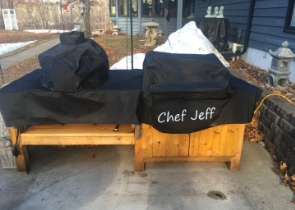 Grill Cover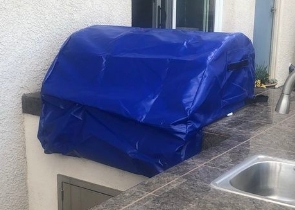 Grill Cover-1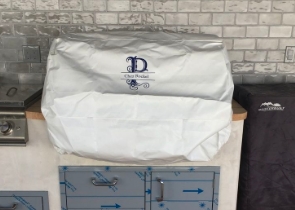 Grill Covers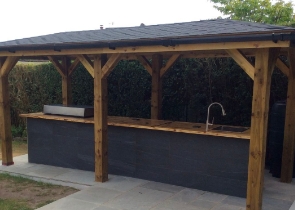 Outdoor Island Kitchen Cover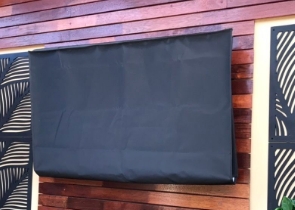 TV Cover
View more Customer Images »
Fabri Swatch Kits Ensure Better Selection
Before placing an order, sometimes you'd want to feel and touch the fabric. You've navigated to the correct place since we offer the ideal solution for you. We've put together a free fabric catalogue kit with a variety of fabrics in different colour selections to assist you in making the best decision.
Our high-quality waterproof fabrics come in a variety of vibrant colours. The free swatch kits give you an idea of the fabric's construction and colour quality. Fabrics and colours have proper labels to help you choose.
The UV-resistant fabrics are 100% waterproof to endure snow, sleet, or rain while preventing water from leaking through, ensuring maximum protection.

We use UV-resistant material to make our fabrics. The UV-coated covers protect against harmful UV radiation and can withstand exposure to extreme temperatures.
Custom-made Fabric Catalogue Comes in 3 Fabric Options
Resistant to tears and abrasions, our waterproof fabrics provide maximum protection. Anti-mould and mildew fabric repels moisture and extends the life of your product or equipment.
Our UV-resistant fabrics are customisable to meet your requirements for a perfect fit. They come in three fabric options: Cover Max, Cover Fab, and Cover Tuff.
Cover Max comes with a 3-year warranty and is available in a range of colours. The durable fabric is12 Oz - 1000D Oxford polyester with a PVC coating. This medium-weight fabric feels like vinyl and is incredibly durable, making it great for moderate conditions.
Cover Fab fabric is 600D eco-friendly polyester and has a PVB backing. The UV-resistant cover comes with a 3-year warranty and is ideal for shaded and semi-shaded environments.
Cover Tuff is a polyester yard fabric with high tensile strength. The cover has a five-year warranty and is perfect for adverse weather situations.
Fabric Swatch Kit Offers Customisation Options
The fabric catalogue will help you better understand our covers. Our covers provide protection and ensure that your furniture remains attractive when not in use. They also offer customisation choices. You can choose UV-resistant photos, printed texts, or logos.
So order your swatch kit today to understand our covers better. Examine the fabric before you make the perfect buy.

Didn't find what you were looking for? Need to find something else? Take a look at our other custom covers here.
Please note that the colour shades may vary slightly from the swatch kit that you will receive.
Frequently Bought Together