So Far We've Covered...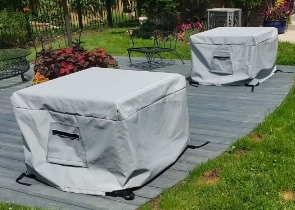 Cushion & Storage Chest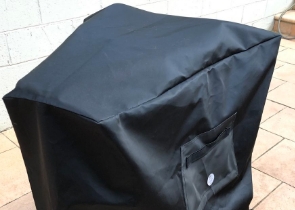 Custom Cover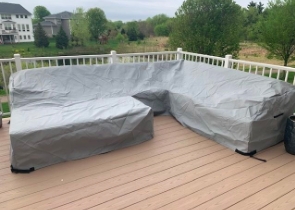 Sectional Covers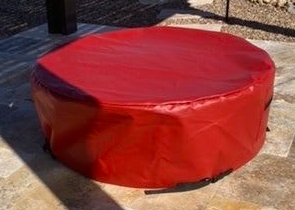 Fire Pit Covers_1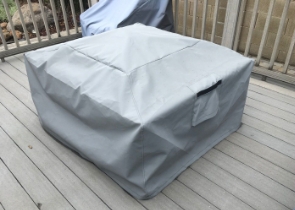 Fire Pit Covers_2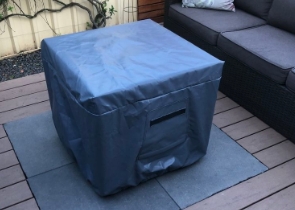 Fire Pit Covers_3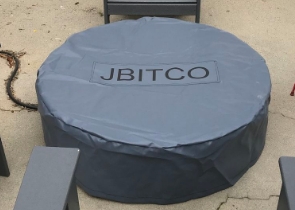 Fire Pit Covers_4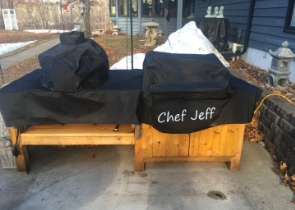 Grill Cover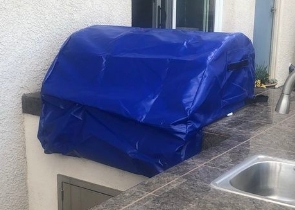 Grill Cover-1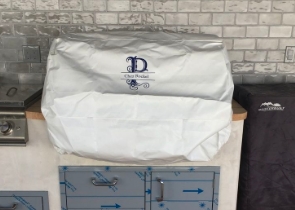 Grill Covers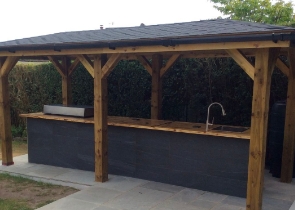 Outdoor Island Kitchen Cover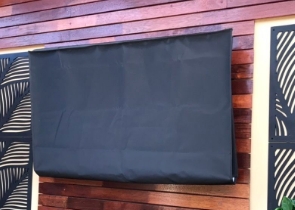 TV Cover
View more Customer Images »
Sturdy Round Table Top Covers have Multiple Fabric and Colours
Concerned about the state of your patio table after last night's downpour? For maximum protection, we offer made-to-measure waterproof table top covers. We make our covers to protect your valuable table in both moderate and extreme weather, and they will also compliment your decor.
Our outdoor table top covers, which come in a variety of fabrics and colours, add beauty and elegance to your outdoor living space. These premium-quality covers will ensure that your outdoor furniture remains in tip-top shape.
These covers feature heavy-duty materials and are completely dustproof and water-resistant. Our patio table top covers come with grommets and easy-access handles, making them extremely effective in protecting your table.
We make the round table top covers with care and precision and they are easy to put on and take off. Built to exceed your expectations, these covers will undoubtedly be the talk of your next festivity.
Use Our Waterproof Table Top Covers with Tear-Resistant Materials
Our outdoor table top covers are purchasable in three fabrics: Cover Max, Cover Tuff and Cover Fab, and feature 100% UV-resistant material. We make our covers from rip and abrasion-resistant fabrics to last a long time and come with a 3-5 year warranty.
 Coffee, burgundy and grey are just a few of the bright colours available for our custom covers. You can secure your patio table top covers with many tie-down methods, including push clips and spit zippers, to withstand the test of time.
Round Table Top Covers with a Touch of Customisation
After you've decided on the fabric, size, and colour, you may personalise the waterproof table top covers with your own style. You can customise the cover with a design, a logo or a text that reflects your personality. The covers are a terrific complement to your patio, ensuring a superb fit and excellent protection at all times. Place your order today, and we will deliver the custom covers right to your doorstep.
Didn't find what you were looking for? Need to find something else? Take a look at our other custom covers here.
Frequently Bought Together