So Far We've Covered...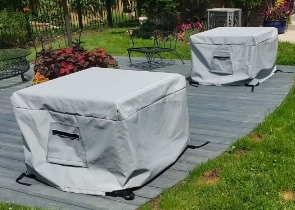 Cushion & Storage Chest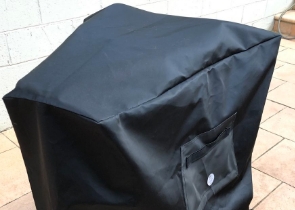 Custom Cover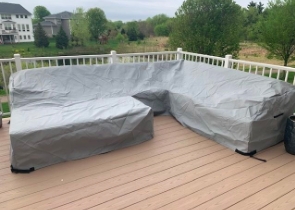 Sectional Covers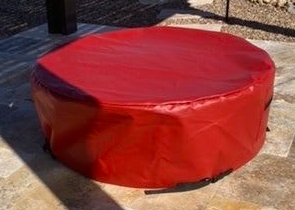 Fire Pit Covers_1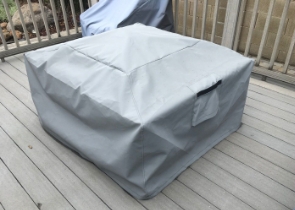 Fire Pit Covers_2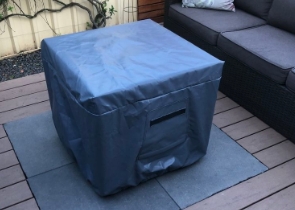 Fire Pit Covers_3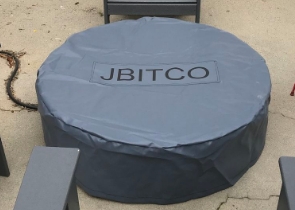 Fire Pit Covers_4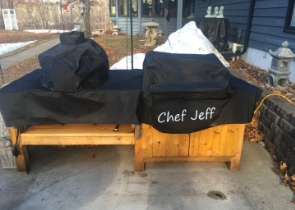 Grill Cover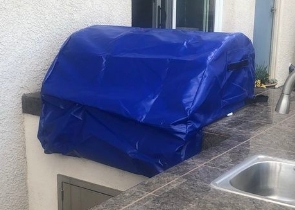 Grill Cover-1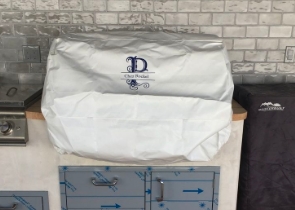 Grill Covers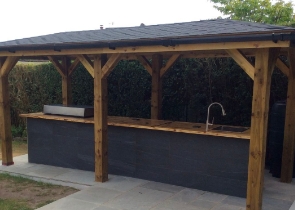 Outdoor Island Kitchen Cover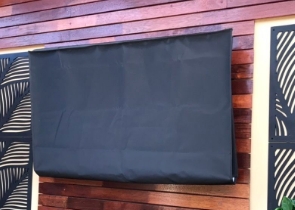 TV Cover
View more Customer Images »
Snug-Fit Outdoor Sectional Covers in a Variety of Fabrics
With the stylish, contemporary lines, your trendy sectional set adds to the appeal of your patio. However, with time, even the toughest furniture can get damaged by the elements. Covers & All provide the ideal solution in this case. We suggest you look at our patio sectional covers if you believe your outdoor seating area deserves to appear fabulous every time guests walk in. Our covers feature durable yet fashionable fabrics.
Cover Max, Cover Fab, and Cover Tuff are the three fabrics available for our waterproof sectional covers. Cover Max fabric is 1000 Denier PVC Coated Polyester and is ideal for moderate weather; Cover Fab fabric is 600 Denier melange with PVB Backing Polyester and is suitable for shaded areas. The last one, Cover Tuff, features 1000 Denier PVC Coated Polyester and can withstand the harshest weather. Depending on the fabric you select, the covers offer a 3- or 5-year warranty.
Our covers promise to give your outdoor patio an exquisite, pristine appearance, ensuring well-fitting sectionals. The covers feature tie-downs and grommets placed at the spots as per your requirements. Drawstrings, push clips, elastic, and waterproof zippers are all helpful in keeping sectional patio furniture covers well-fitted. Even amid a storm, they remain firmly in place.
Custom-Sized and Sturdy Patio Sectional Covers for all Shapes
The waterproof sectional covers are lightweight, stylish, and have a vinyl feel, giving them an added advantage. They let go of any concerns about your sectionals being exposed to the elements because the covers' double-stitched seams can protect them. The covers are also UV and abrasion-resistant.
Our sectional patio furniture covers are available in a wide range of shapes and sizes. We can cover even the odd-shaped or eccentric pieces as soon as we receive their specifications from you.
Personalise Outdoor Sectional Covers with Your Favourite Colours
You can personalise your cover by selecting the fabric and colour that best complements the look of your patio. You can also customise your patio sectional covers by adding your logo, name, or family crest on them. 
Didn't find what you were looking for? Need to find something else? Take a look at our other custom covers here.
Frequently Bought Together