So Far We've Covered...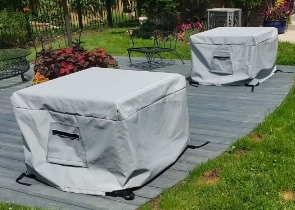 Cushion & Storage Chest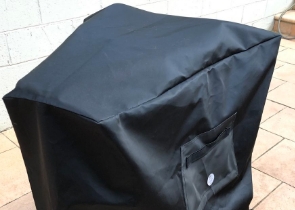 Custom Cover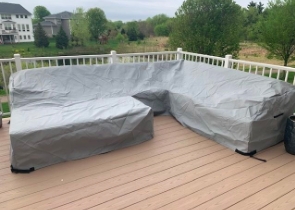 Sectional Covers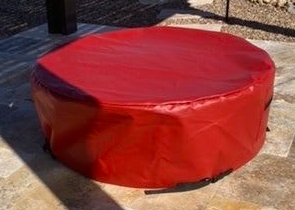 Fire Pit Covers_1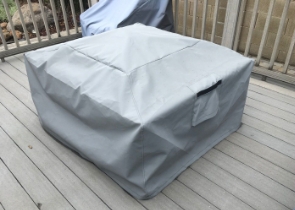 Fire Pit Covers_2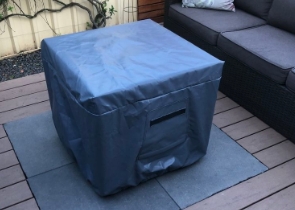 Fire Pit Covers_3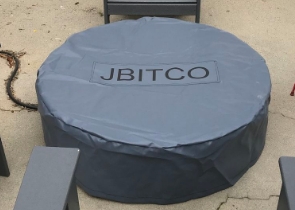 Fire Pit Covers_4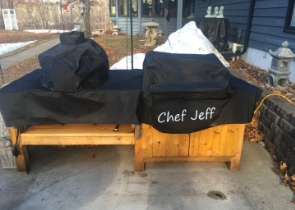 Grill Cover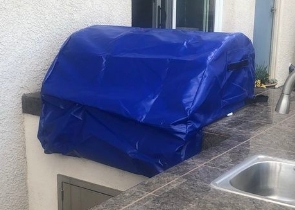 Grill Cover-1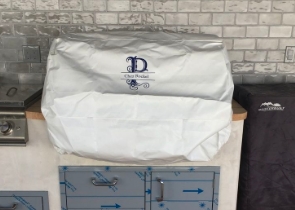 Grill Covers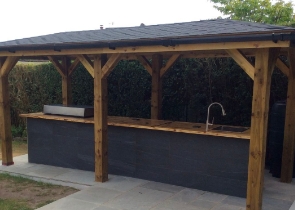 Outdoor Island Kitchen Cover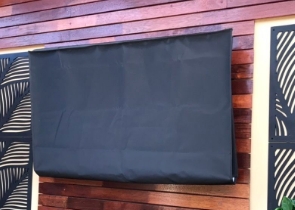 TV Cover
View more Customer Images »
Long-lasting and Weatherproof Outside Chair Covers
They lend a sophisticated, understated elegance to your patio. We are referring to the outside space chairs that your visitors adore. Although they're exquisite, these chairs require proper maintenance. Use high-quality patio covers from Covers & All to protect the chairs from any damage and help them maintain their original appearance for many years.
Made with durable fabrics, our waterproof chair covers keep your chairs safe all year long, regardless of the weather. When it snows or rains, you need not rush out to bring them inside. Our covers feature 1600 denier, 100% solution-dyed polyester with PU coating on one side, and are ideal for average weather conditions.
You can also choose from our available premium fabrics to personalise your garden furniture covers. For starters, there's the Cover Max, a mid-weight versatile fabric. This easy-to-handle fabric, made of PVC-coated 12 oz 1000D polyester, has proven to be perfect for grills, outdoor equipment, and types of machinery that remain exposed to sun, wind, and heavy rain.
Cover Tuff, our other fabric, is robust, as its name implies. Crafted with PVC-coated 18 oz 1000D polyester, it can resist severe weather that almanac encounters.
Custom-Stitched and sturdy Patio Chair Covers 
We make our garden furniture covers using 100 percent UV, tear, and water-resistant fabrics that defy abrasions, tears, and rust. They come in a variety of sizes and shapes, including square, round, short, and tall, all with high-quality stitching that ensures long-term durability.
Our waterproof chair covers also come with optional tie-downs to ensure a secure fit. They have air pockets that do not allow mould and mildew growth.
Add an Image or Logo on Outside Chair Covers For Personal Finish
You can personalise your patio chair covers by selecting your favourite fabric and colour. You can also customise these covers by printing UV-resistant logos, your name, or graphics on them.
We will deliver your Chair Cover right to your door shortly after you place your order.  Didn't find what you were looking for? Need to find something else? Take a look at our other custom covers here.
Frequently Bought Together