So Far We've Covered...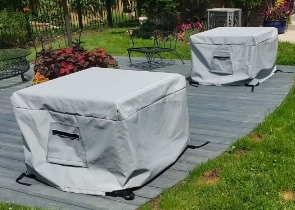 Cushion & Storage Chest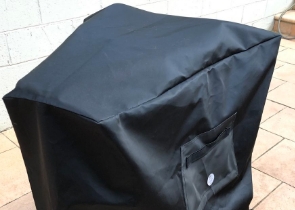 Custom Cover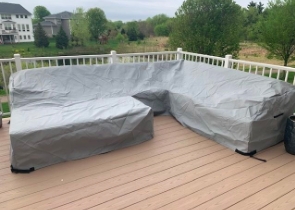 Sectional Covers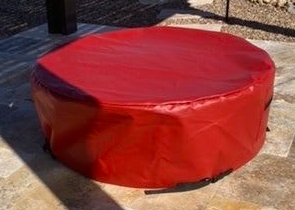 Fire Pit Covers_1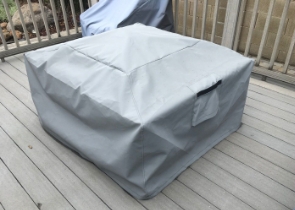 Fire Pit Covers_2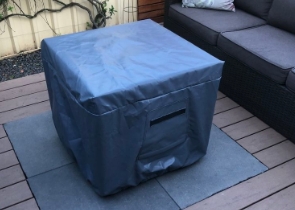 Fire Pit Covers_3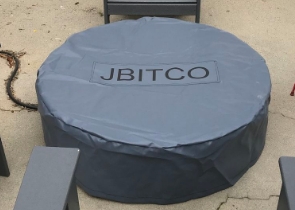 Fire Pit Covers_4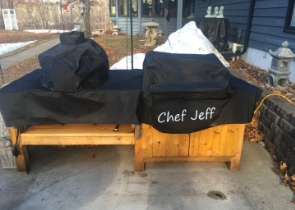 Grill Cover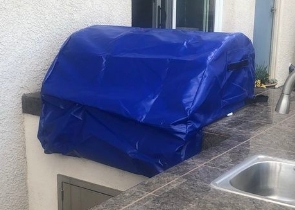 Grill Cover-1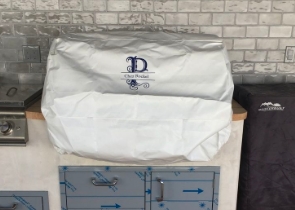 Grill Covers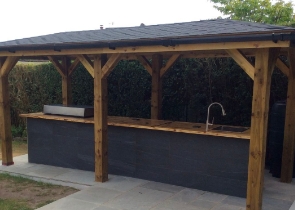 Outdoor Island Kitchen Cover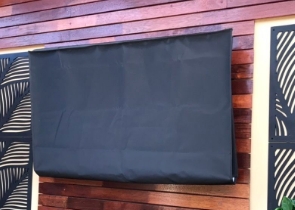 TV Cover
View more Customer Images »
Outdoor Chair Protectors provide All-Year protection for your Furniture
A gorgeous piece of outdoor furniture mixed with wonderful weather is the perfect way to live your desired future every day. Your furniture, irrespective of how expensive or durable it is, will eventually lose its lustre. It's also a waste of money to cover it with uninteresting and pricey coverings. You can secure your outdoor seating chairs while giving them an intriguing appeal with our carefully designed premium-looking garden furniture covers.
Our incredibly durable lawn chair covers come from 100% solution-dyed polyester fabric and provide furniture security against mild weather. Because of the UV-coated of this fabric, your trendy furniture will always seem new and in good condition. Their 600 to 1000 denier density ensures long-term strength and durability. The chair coverings are medium to lightweight and unrivalled because of the use of quality materials such as Cover Tuff, Cover Rite and Cover Max.
These PU (polyurethane)-coated waterproof chair covers are resistant to multiple factors, including moisture, rip, damage, mould, and fungus. The UV-resistant characteristic allows the cover to withstand moderate weather. This technology extends the life of our chair cover and protects it from early deterioration because of any environmental factors. Our bespoke covers are water-resistant and have a guarantee of 3-years.
For increased protection, we make our grommets from high-quality, corrosion-free brass. The grommets feature a gap of 6, 12, and 24 inches by default, but your outdoor chair protectors allow you to change the space locations between them.
 Our Garden Furniture Covers offer a Variety of Tie-Down Solutions
Air pockets in these lawn chair covers safeguard the furnishings from mould and mildew. With the five tie-down choices, we can secure and safeguard your chair. A drawstring, elastic at the base, push clips, and a watertight split zipper are all options. The coverings will stay in place all season with these tie-down alternatives.
You can also use both of our tie-down solutions at the same time: flexible at the bottom and push clips. Extra-strong elastic ensures that the waterproof chair covers stay in place by providing a perfect fit and a tight grip. At the very time, the push clips provide added security on particularly windy days. 
Words or Emblems are Additional Options to your Outdoor Chair Protectors
Make your seat coverings stand out by adding your own personal touch. We provide a broad range of colour options to match your preferences. Make the garden furniture covers unique by adding a title, slogan, or imaginative wording, and keep your furniture looking great all year!
Didn't find what you were looking for? Need to find something else? Take a look at our other custom covers here.
Frequently Bought Together