So Far We've Covered...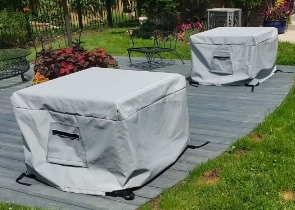 Cushion & Storage Chest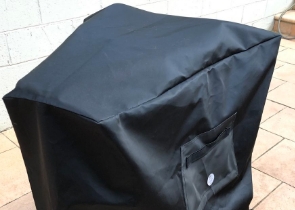 Custom Cover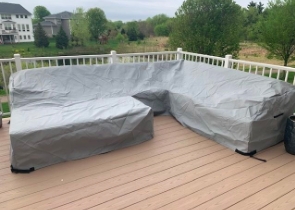 Sectional Covers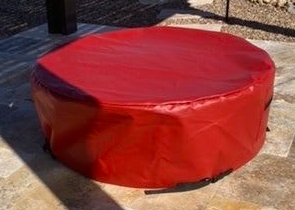 Fire Pit Covers_1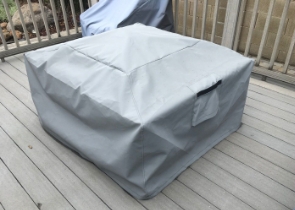 Fire Pit Covers_2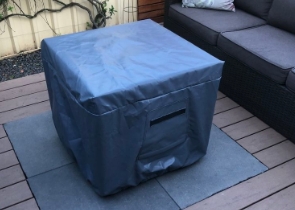 Fire Pit Covers_3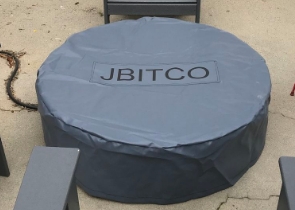 Fire Pit Covers_4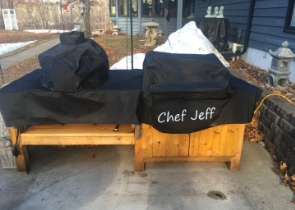 Grill Cover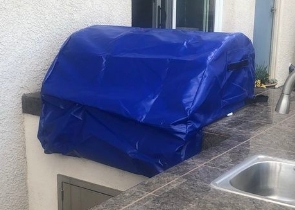 Grill Cover-1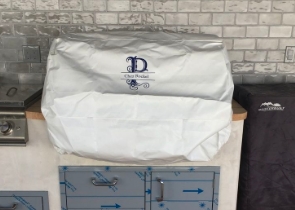 Grill Covers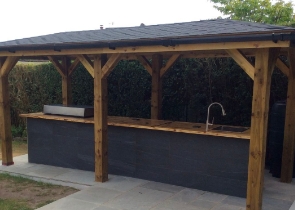 Outdoor Island Kitchen Cover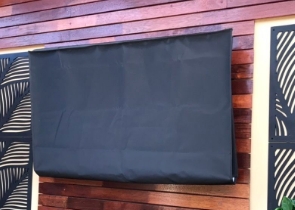 TV Cover
View more Customer Images »
Weber Summit S-470 Grill Covers are Waterproof for Maximum Protection
Socialising with an outdoor barbecue is a lot of fun, but cooking at an outdoor grill is even more enjoyable. However, your grill and bad weather don't mix well. To withstand the weather, you need a heavy-duty cover that protects your grill and keeps it functioning all year. Gas grill covers from Covers & All are stylish, keep your grill in good condition, and enhance the look of your outdoor grilling space.
Our polyester outdoor grill covers have the durability of vinyl and breathability that prevents mould, no matter how cold it is outdoors. UV inhibitors and water-resistant material ensure our covers are high-quality and strong. These covers fit the series of Summit 400 grills.
The lightweight waterproof, and UV-resistant polyester covers come in three fabric options including Cover Tuff, Cover Max, and Cover Lite. Resistance to scratches, tearing, and rust is thanks to the high-tensile strength fabric. You can use these covers to keep your grill in working order and give your outdoor space a classy look.
Gracefully withstanding weather conditions year-round, our covers keep your grill clean for a sleek look. The water-resistance feature helps blocks damage from moisture. Velcro straps provide a strong hold that keeps them firmly in place so the covers don't fly away. Lastly, it's easy to slip the Weber Summit S-470 grill covers on and off thanks to the easy-access handles.
Customise Our Gas Grill Covers with Tie-Downs and Grommets
Tie-downs ensure our quality-stitched outdoor grill covers remain securely in place over your grill. For a custom fit, you can add push clips, elastic, drawstrings, and split zippers. For added security, you can include rust-free grommets that remain hidden when the cover is on the grill. You can also customise the grommet spacing to meet your needs.
If you want your covers to fit like a glove, we can custom-make polyester covers for you. It's easy to customise your covers with our online tool that lets you upload specific measurements.
Jazz Up Your Weber Summit S-470 Grill Covers with Graphics
Customisation of our gas grill covers begins with selecting the fabric and colour. However, we go beyond that and allow you to add personal graphics, text, names, or designs. You upload your choices and we print the personal touches on the covers.
Order your outdoor grill covers now. We offer worldwide delivery right to your door.
Didn't find what you were looking for? Need to find something else? Take a look at our other custom covers here.
Frequently Bought Together