So Far We've Covered...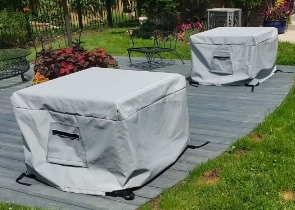 Cushion & Storage Chest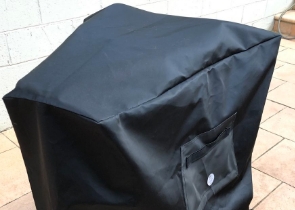 Custom Cover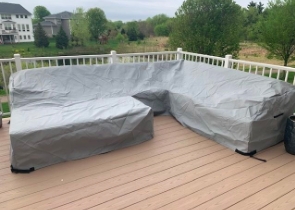 Sectional Covers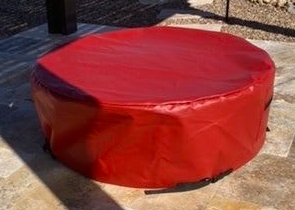 Fire Pit Covers_1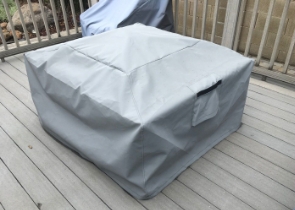 Fire Pit Covers_2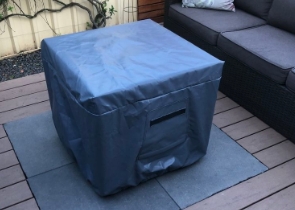 Fire Pit Covers_3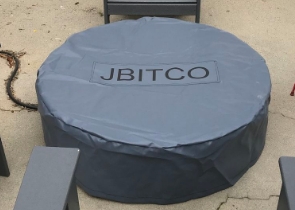 Fire Pit Covers_4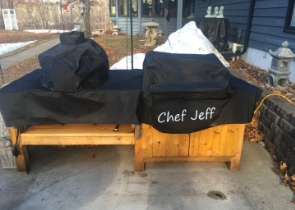 Grill Cover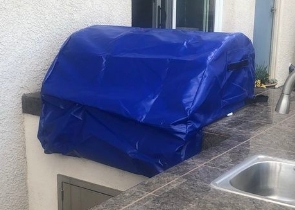 Grill Cover-1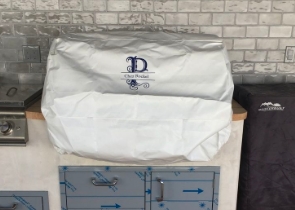 Grill Covers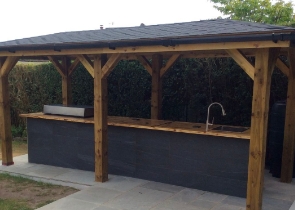 Outdoor Island Kitchen Cover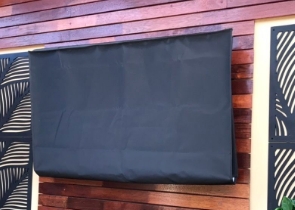 TV Cover
View more Customer Images »
High-Quality and Tailor-Made Weber Summit S-670 Gas Grill Covers
You continually expose your grills to harmful natural factors. Not only does this wreak havoc on your pricey barbecue, but it also puts an end to all backyard cookout plans and party ideas. Therefore, you demand the greatest custom-made waterproof grill covers for your barbecue. At Covers & All, we specialise in creating designs that suit and protect every model. We designed these covers specifically for the Weber Summit 670 grill model.
Tailored to provide a form-fitting appearance, this model's proportions are pre-filled to match your grill. We create accurate UV-resistant BBQ covers designs with finely stitched seams that give elegance and style to your grill. To ensure total protection, we offer three highly durable fabric materials: Cover Fab, Cover Tuff, and Cover Max. You can select the most appropriate fabrics based on your needs and the weather.
If your Weber Summit grill encounters extreme weather, choose outdoor grill covers like Cover Tuff, which comprises PVC-coated polyester and comes with a 5-year warranty. For mild weather, you can choose Cover Max, a PVC-coated polyester fabric that comes with a 3-year warranty. Cover Fab, PVB-backed polyester material with a 3-year warranty, is ideal for grills in semi-shaded areas.
These fabric materials are available in a variety of traditional colours, including grey, black and red. You can choose any colour you want for an appealing appearance. Our Weber Summit S-670 gas grill covers include drawstrings, but you may also secure your grill cover with grommets, elastic or push clips.
Our Waterproof Grill Covers are Completely Waterproof
We built our UV-resistant BBQ covers to withstand the rigours of daily use. They are impervious to abrasions and tears caused by forceful tugs. We constructed our coverings from tough fabrics that are completely UV resistant and waterproof. This will ensure that your grill remains in mint condition and free of harm year after year.
While they eliminate fading and rust, our breathable fabric materials also inhibit the growth of mildew and mould. We ensure your grill is completely safe. Consider our unique pricing offers when placing an order. With our outdoor grill covers, you may purchase more and save more.
Customise Weber Summit S-670 Gas Grill Covers to Fit Your Personality
Grills are a source of pride, and a waterproof grill cover should not detract from their beauty. Our customising function provides an infinite number of alternatives. You may customise your cover with anything from full-colour logos, text, crests, and photos. We're going to print it with UV-resistant ink. Customise these gas grill covers to fit your personal style and preferences. Place your purchase immediately!

Didn't find what you were looking for? Need to find something else? Take a look at our other custom covers here.