So Far We've Covered...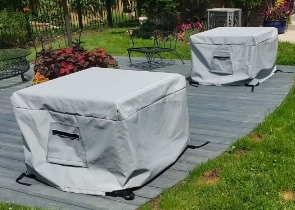 Cushion & Storage Chest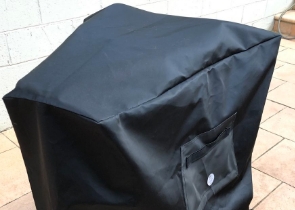 Custom Cover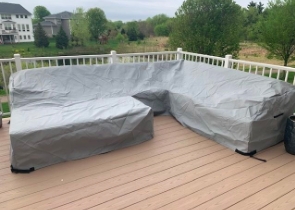 Sectional Covers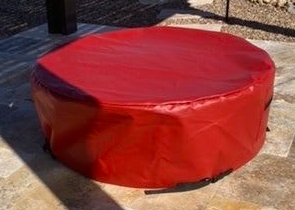 Fire Pit Covers_1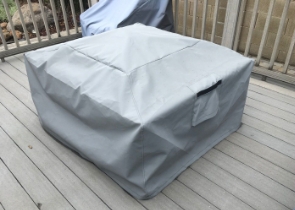 Fire Pit Covers_2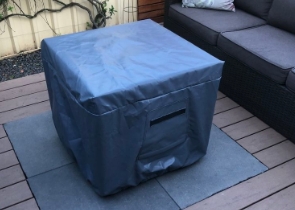 Fire Pit Covers_3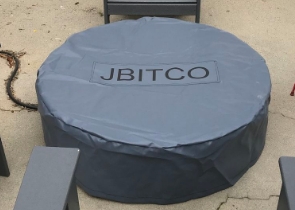 Fire Pit Covers_4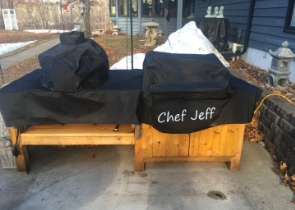 Grill Cover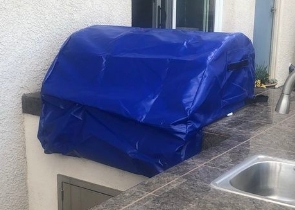 Grill Cover-1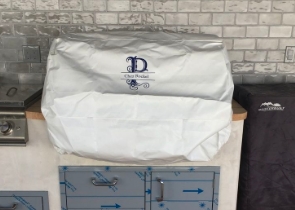 Grill Covers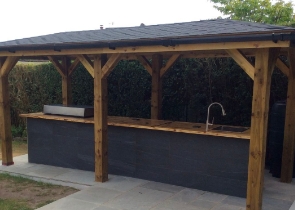 Outdoor Island Kitchen Cover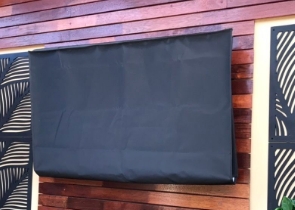 TV Cover
View more Customer Images »
Weatherproof and Durable Fabrics For Weber summit Grill Centre Covers
Outdoor grilling can be enjoyable for you, your friends, and your discriminating taste, but what happens once you finish the party and the visitors leave? You must cover and protect your grill from the elements. Our gas grill covers are fantastic for keeping your outdoor grill safe. They're stylish and well-fitting, plus they protect your grill from grime, snow, bird droppings, rain, sun, and hail, keeping it dry, shining, and ready to use.
We make all of our backyard grill covers of durable, UV, and water-resistant materials. They not only allow water to soak in during rainstorms or storms but also protect it from the harmful effects of direct sunshine. The fade-resistant covers are abrasion and tear-resistant, so they won't fray. The double stitching on the covers makes them tougher and more durable.
The patio grill covers come in three fabric variations to suit different weather conditions. The 600 denier melange polyester used in Cover Fab has a PVB backing. This material is a12 oz. lightweight fabric that is perfect for shaded or semi-shaded areas. Both Cover Tuff and Cover Max comprise 1000 denier PVC coated polyester and weigh 12 and 18 oz., respectively. Cover Tuff can withstand harsh weather, while Cover Max is perfect for mild weather.
A manufacturer's warranty covers all of our Weber summit grill centre covers. While Cover Max and Fab have a three-year warranty, Cover Tuff has a five-year warranty. Pick from a variety of colours, including beige, brown, light sand, blue, white, and more. The Cover Max palette contains six colours, the Cover Tuff palette has five, and the Cover Fab palette has two choices.
Tie-Down Choices Available for Our Gas Grill Covers
High-wind areas require extra caution when it comes to tying and securing the backyard grill covers. You can make it your own by using any of our tie-down alternatives. There's a waterproof split zipper, drawstring, elastic at the hem, and rust-free grommets for the drawstring for removing and covering your grill.
Get a smart-looking cover by adding a touch of style to the patio grill covers with a logo, monogram, or text. Send us your design and we'll have it printed with UV-resistant ink that won't fade under the sun or wash away in the rain. We can also make your cover to your specifications in terms of size, colour, and fabric.
Weber Summit Grill Centre Covers Feature Structured Vents
Our gas grill covers have perfect air vents that allow air circulation in your grills, thus preserving airflow, and preventing condensation. These covers help to stop mould and mildew from growing. Now is the time to get the gas grill covers and extend the life of your barbecues.
Didn't find what you were looking for? Need to find something else? Take a look at our other custom covers here.