So Far We've Covered...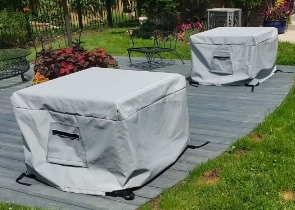 Cushion & Storage Chest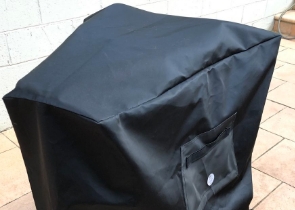 Custom Cover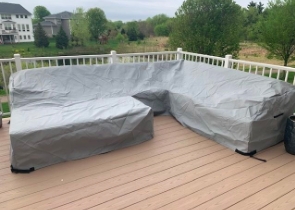 Sectional Covers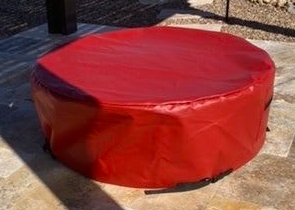 Fire Pit Covers_1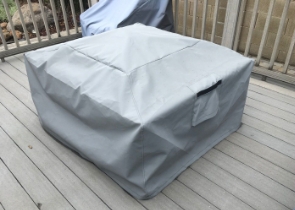 Fire Pit Covers_2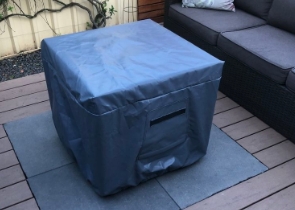 Fire Pit Covers_3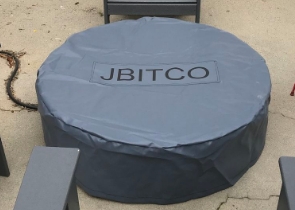 Fire Pit Covers_4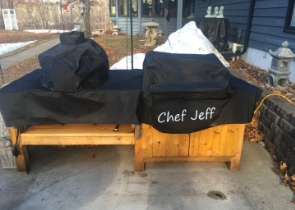 Grill Cover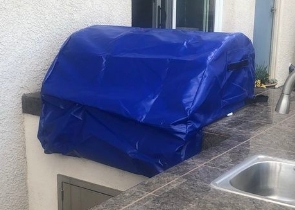 Grill Cover-1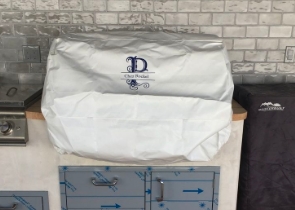 Grill Covers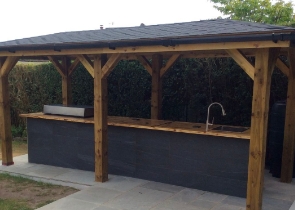 Outdoor Island Kitchen Cover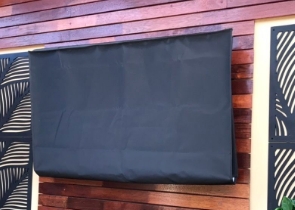 TV Cover
View more Customer Images »
Weber Q 3200 Gar Grill Covers are Durable and Made of 1000 Denier Polyester with a PVC Coating
Who doesn't enjoy barbecuing outdoors in the sun, especially with friends and family? Maintaining a safe, dry and ready-to-use outdoor grill, on the other hand, takes time and effort. Our waterproof grill covers safeguard your grill against the detrimental effects of inclement weather. Under the barrier of Weber Q Grill covers, your grill will remain untouched by storms, ferocious winds, snow, sun or rain.
We make our robust portable grill covers of 1000 Denier PVC-coated polyester, excellent for moderate weather. Our gas grill covers are lightweight and easy to handle, weighing only 12 ounces. They are also UV-resistant and waterproof. These quality requirements ensure that you receive a product that will endure for a long time.
We tailor our backyard grill covers to fit your Weber Q Grill precisely. You can achieve additional security using tie-downs such as elastic at the bottom, leg-securing push clips, drawstrings and waterproof zips.
Our Weber Q 3200 gas grill covers feature integrated handles that make installing and removing them simple.
Three Robust Fabrics are Available For The Waterproof Grill Covers
We constructed our elegant portable gas grill covers from a high-quality tear- and abrasion-resistant fabric. While Cover Fab and Cover Max come with a 3-year warranty, Cover Tuff comes with a 5-year warranty to ensure the covers protect your outdoor grill for an extended period of time.
Additionally, backyard grill covers are customisable to any colour. Many colours are available to match your decor and style.
Enhance the Customisation of Your Weber Q 3200 Gas Grill Covers
Our waterproof grill covers are ideal for adding flair to your patio. You may add your customisation by having a slogan, logo or text etched on them that is UV-resistant.
Delivered worldwide, we build our gas grill covers to last and exude beauty. Therefore, click away and place your order immediately for an outstanding experience.

Didn't find what you were looking for? Need to find something else? Take a look at our other custom covers here.