So Far We've Covered...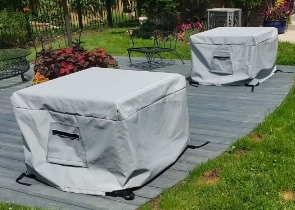 Cushion & Storage Chest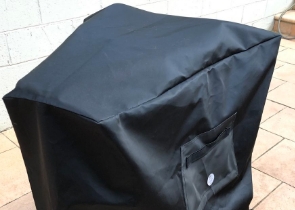 Custom Cover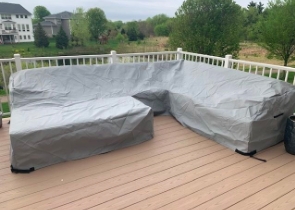 Sectional Covers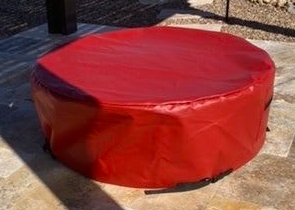 Fire Pit Covers_1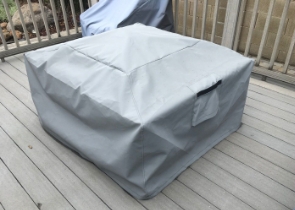 Fire Pit Covers_2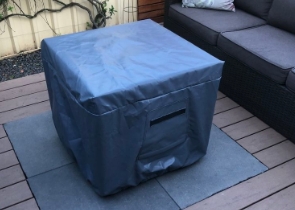 Fire Pit Covers_3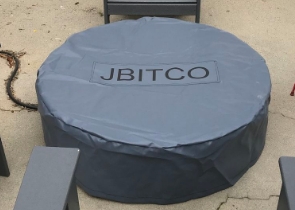 Fire Pit Covers_4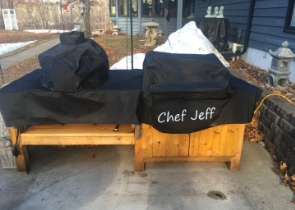 Grill Cover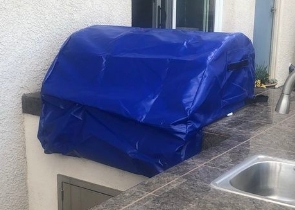 Grill Cover-1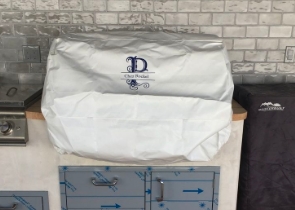 Grill Covers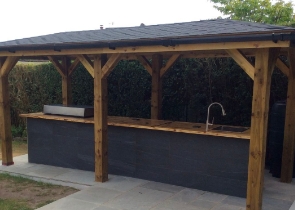 Outdoor Island Kitchen Cover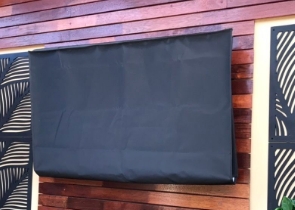 TV Cover
View more Customer Images »
Weber Q 1200 Grill Covers Made from Weather-Resistant Fabrics 
Weekends with your outdoor grill are enjoyable, but what happens after that? Managing any grill is difficult, but maintaining an outdoor grill is even more difficult. The sun, dirt, and rain can all wreak havoc on your grill, leaving you frustrated. Our gas grill covers provide complete protection against the elements. We guarantee that all of our Weber grill covers are completely water- and UV-resistant.
The portable grill covers comprise high-tensile, 100% waterproof fabrics that keep your grills resistant to rust. Their UV-resistant feature helps them keep their colours and vibrancy even after exposure to direct sunlight. The durable fabrics are also tear and abrasion-resistant so these covers will last for years.
These polyester grill covers offer three different weather-resistant fabrics to accommodate various weather conditions. Our Cover Fab, which features 600 deniers PVB backing polyester, is ideal for shaded and partially shaded areas. The graphic weight of this lightweight material is 12 oz, and the texture is like that of fabric. It comes in two colours and offers a 3-year warranty.
Cover Max is suitable for mild weather, while Cover Tuff is ideal for resisting severe weather. Both Weber Q 1200 grill covers comprise PVC-coated polyester with a 1000 Denier rating. They're both mid-weight, with graphic weights of 12 oz. and 18 oz., and a vinyl-like feel to them. While Cover Max has six colour options and a 3-year warranty, Cover Tuff offers five colour options and a 5-year warranty.
Gas Grill Covers with Custom-Tailored Fit and Elastic at the Bottom
Our covers come tailored to the exact dimensions of the Weber Q 1200 gas grill and fit snugly. These portable grill covers have a high-strength elastic at the bottom for added weather and moisture protection. The elastic holds the covers in place and ensures that they remain perfectly suited.
When ordering your polyester grill covers, keep in mind that you will receive a discount if you order over one cover. A larger order entitles you to a bigger discount.
Enhance the Look of Your Weber Q 1200 Grill Cover by Customising them
On your gas grill covers, we can print any logo or design. Upload your preferred colours, fonts, design/texts, and print side, and your customised, one-of-a-kind cover gets delivered to your door. Now is the time to order and enjoy the benefits of owning a high-quality cover.

Didn't find what you were looking for? Need to find something else? Take a look at our other custom covers here.