So Far We've Covered...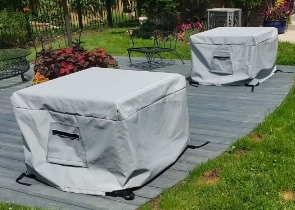 Cushion & Storage Chest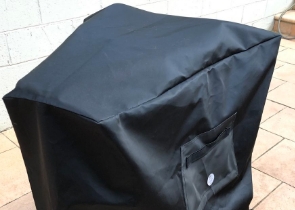 Custom Cover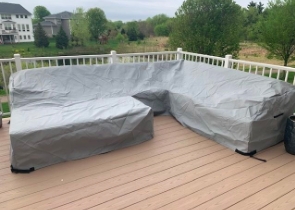 Sectional Covers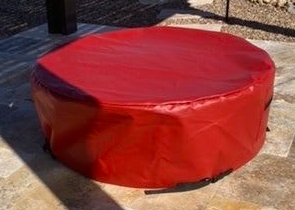 Fire Pit Covers_1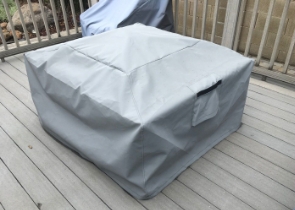 Fire Pit Covers_2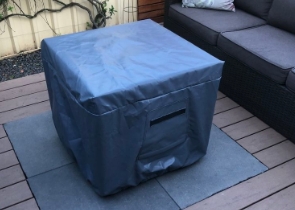 Fire Pit Covers_3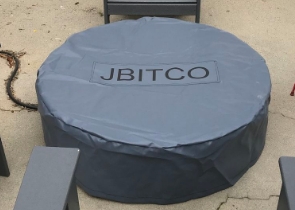 Fire Pit Covers_4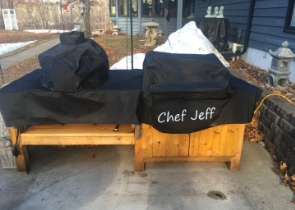 Grill Cover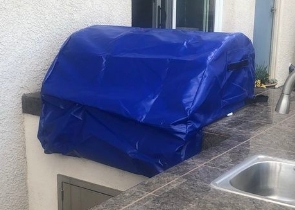 Grill Cover-1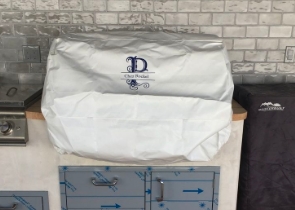 Grill Covers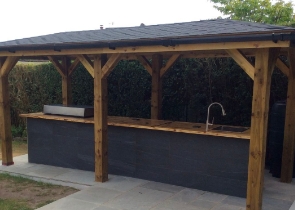 Outdoor Island Kitchen Cover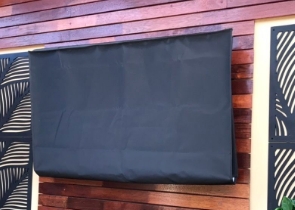 TV Cover
View more Customer Images »
Weber Q 2000 Grill Covers of High-Quality Fabrics are Completely Waterproof
Enjoy spending time with your family and friends while grilling out in your outdoor kitchen? However, as the weather changes, your BBQ is vulnerable to the elements. This is where Covers & All's gas grill covers come in handy, providing optimum protection for your Weber Q grill. Our covers promise to maintain your gas grill in tip-top shape, allowing you to enjoy the finest of barbeques all year.
Our portable grill covers protect your grill from the elements such as rainfall, wind, dust, snowfall, and sunlight. They're manufactured using top-of-the-line fabrics and stitching for maximum strength and durability. Under extreme stress, they do not tear or lose shape. Our covers are also completely waterproof.
These UV-resistant BBQ covers are available in three weather-specific fabrics: Cover Tuff, Cover Max, and Cover Fab. Cover Fab features 600 denier melange, PVB backing polyester fabrics, whilst Cover Tuff and Cover Max comprise 1000 denier PVC coated polyester.
The Cover Max and Cover Fab have a 3-year guarantee, while Cover Tuff has a 5-year warranty. You can choose a fabric for the Weber Q 2000 grill covers based on your needs and the temperature of the location where you will be staying.
Our Made-to-Measure Gas Grill Covers come in a Variety of Colors
We create our covers specifically for your gas barbecue model. We don't let your grill covers appear formless and lifeless like other covers. Instead, our portable grill covers fit over your barbecue like a glove. We place an elastic at the back of the cover to keep it looking nice and secure while also securing it to your grill.
After you've decided on the fabric for your model, you'll need to decide on a colour for your UV-resistant BBQ covers. We offer a variety of colour choices for you to select from. Burgundy, blue, white, grey, brown, coffee and other colours are among them. Choose a colour that complements the appearance of your patio and will keep it looking attractive for many years.
Weber Q 2000 Grill Covers are Customisable
With our offer to personalise your covers with a design of your choice, they can appear their most adorable. Using our online tool, you may add full-colour emblems, crests, or graphics. UV-resistant ink will print your one-of-a-kind design. Order now and we will deliver your gas grill covers to your door.
Didn't find what you were looking for? Need to find something else? Take a look at our other custom covers here.