So Far We've Covered...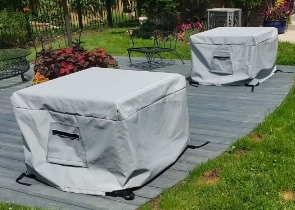 Cushion & Storage Chest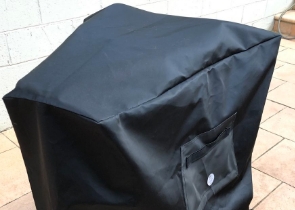 Custom Cover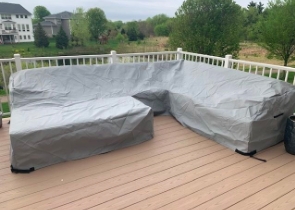 Sectional Covers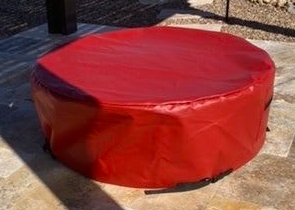 Fire Pit Covers_1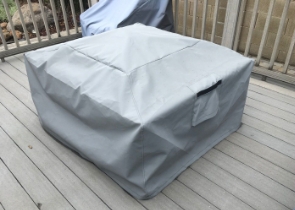 Fire Pit Covers_2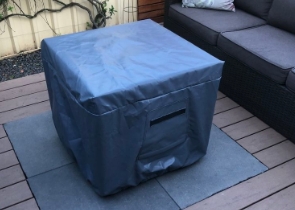 Fire Pit Covers_3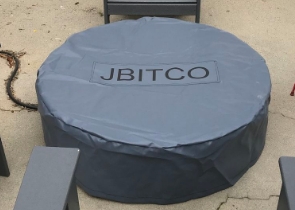 Fire Pit Covers_4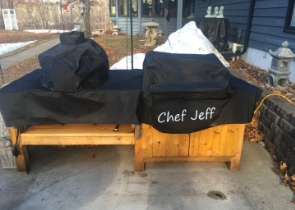 Grill Cover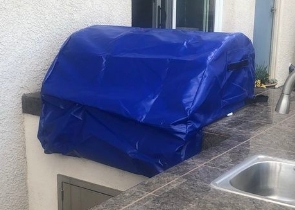 Grill Cover-1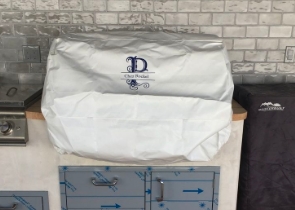 Grill Covers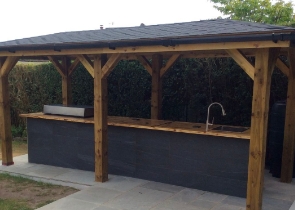 Outdoor Island Kitchen Cover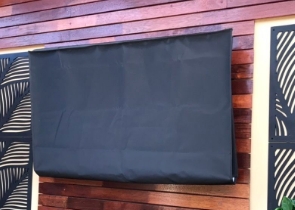 TV Cover
View more Customer Images »
Square Table Top Covers are Tough and Long-Lasting
Spending quality time with your family is a wonderful feeling over an outdoor lunch in the backyard. However, an unclean and damp outdoor square table could thwart your objectives. Our custom table top covers are the ideal solution to your dilemma.
Engineered to provide optimal protection for your table, our custom coverings also add a touch of luxury to your outdoor décor. These waterproof table top covers are naturally water and dust-resistant.
Our high-quality personalised table covers provide longevity and protect your outdoor table in all weather conditions. These custom-made coverings are a perfect blend of strength and durability for satisfying your outdoor meal demands on a beautiful day.
We provide square table top covers in various fabrics and colours, depending on the use. The covers are light to medium weight, as per the fabric, and come with a 3-5 year warranty.
Custom Table Top Covers Come in a Variety of Fabrics
Our covers feature a tear and abrasion-resistant material and are available in three fabrics: Cover Max, Cover Fab, and Cover Tuff. These waterproof table covers are extremely sturdy and puncture-resistant, and have several tie-down options, including a drawstring, push clips, and split zipper.
The covers come in various hues, including blue, beige, burgundy, and coffee. With their easy access knobs, these durable and attractive personalised table covers are a great addition to your alfresco living décor.
Personalise Your Square Table Top Covers to Achieve Excellence
Along with selecting the fabric and colour, you may also customise the covers. Include texts, logos, or any other designs that express your distinct individuality to your custom table top covers.
Our vibrant covers will ensure that you never miss an opportunity to enjoy an outside dinner with your family. Simply enter the measurements, select the fabric, and customise the cover before placing your order.
Didn't find what you were looking for? Need to find something else? Take a look at our other custom covers here.
Frequently Bought Together