Porches, patios, and decks have become a commonplace feature of American homes. Like the wide array of architectural styles of the homes they are attached to, porches, patios, and decks come in many variations and designs, each with their own unique traits. Trying to decide on which type is right for you has a lot of interesting details to consider, which is why we've gathered five of the most popular and appealing styles for your home.
Wrap-around porches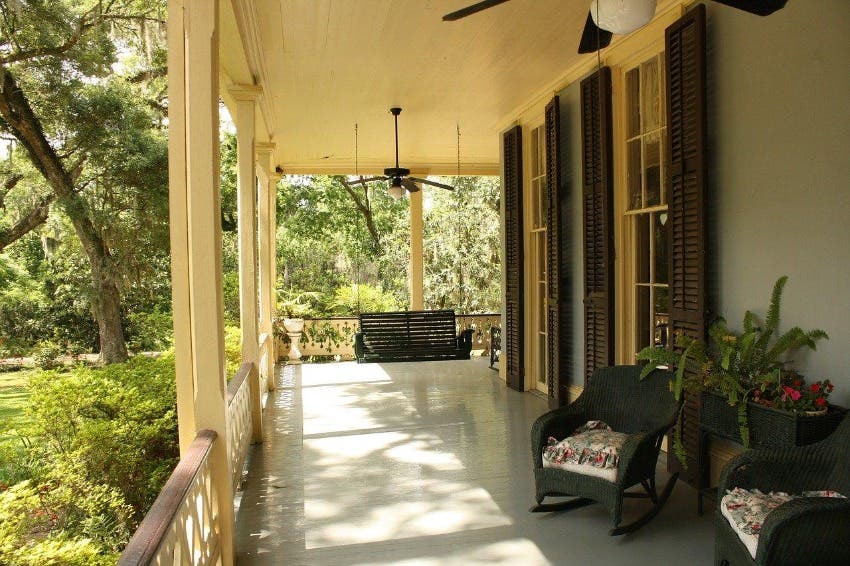 A staple of many Southern and Victorian style houses, a wraparound porch is the home addition many people dream of. These traditional porches are perfect for entertaining large groups or just spending a relaxing afternoon in the fresh air. With many wraparound porches serving as an extension of one's living or dining room, adding dining sets or comfortable lounge seating is a natural and appealing design choice. On sunny days, opening your doors to let in the breeze lets you bring the outdoors right into your home. And don't forget to use stylish tailor-made covers for your outdoor furniture to keep it looking good, clean, and ready once the inclement weather passes.
Bedroom Decks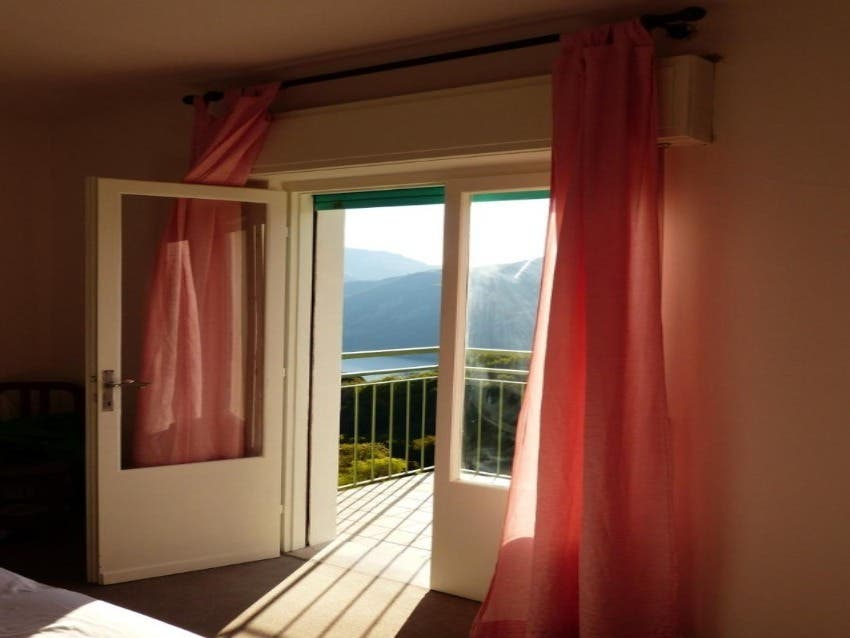 Your bedroom is the most personal, luxurious room in your home, and a bedroom deck is the perfect way to extend that comfortable atmosphere to the outdoors. Why settle for breakfast in bed when you can enjoy your bacon and eggs on your own private hideaway amongst the trees? An adirondack chair is the perfect accessory for a pleasant outdoor brunch, and when you're done just throw on a protective cover to keep it clean. And size doesn't mean everything when it comes to these unique terraces – even a modestly sized bedroom deck can serve as a relaxing retreat where you can get away from it all.
Double Decker Porches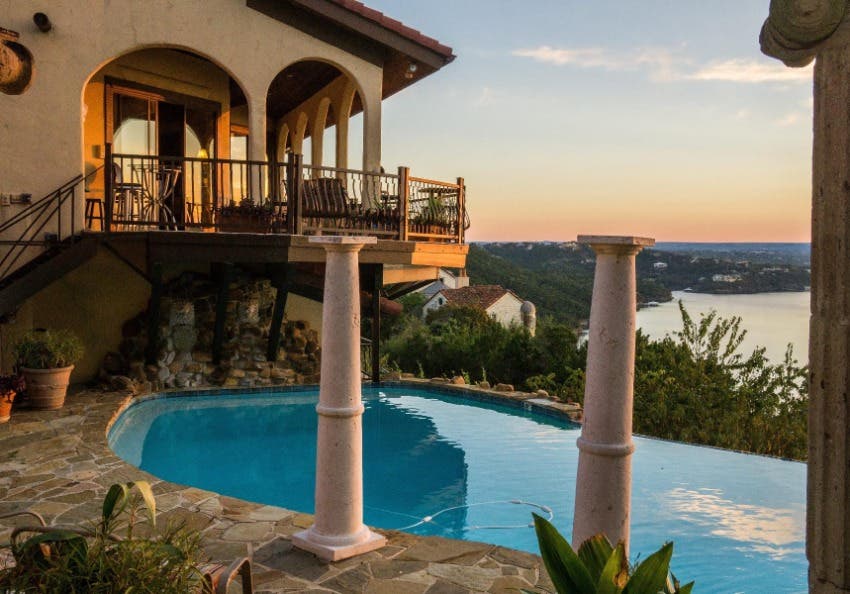 If you find yourself throwing many parties and get-togethers throughout the year, a two-story porch will be an excellent addition to your home. Double the porch means double the entertaining space so your guests can enjoy the festivities and atmosphere without feeling cramped. One popular design idea for double-decker porches is having the lower deck serve as a kid's play area complete with toys and activities, while the upper deck is decked out with a bar and dining sets for the grown ups.
Concrete Patios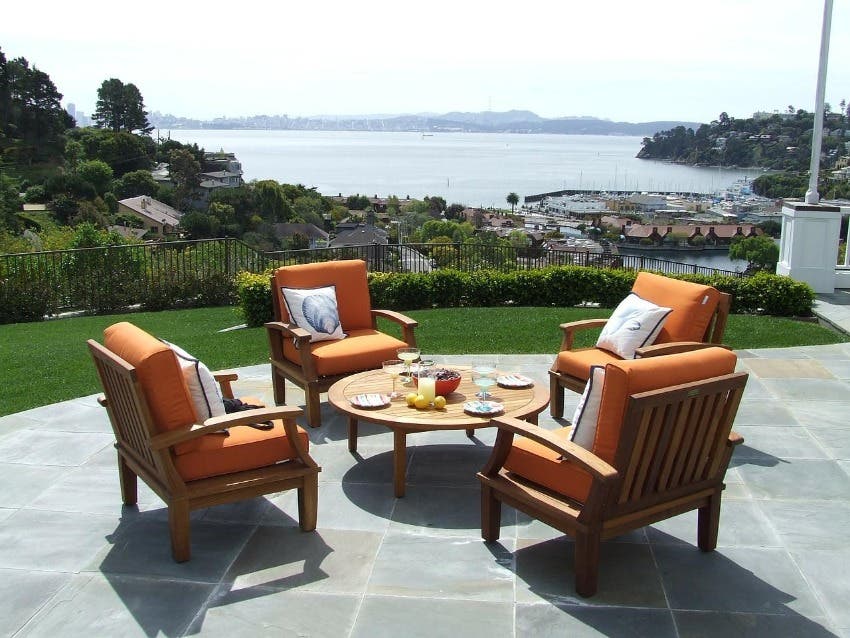 Not every deck has to be made of wood. Common in the Southwest and coastal areas, concrete patios are notable for their clean designs and ability to withstand harsh UV rays and heavy rains. And they make cleanup a breeze: a quick hosedown will do the trick when pollen season rolls around. While concrete may seem too industrial of a choice for a private patio, unique tile designs, stone fireplaces, and pops of grass in between slabs can add touches of life to the smooth paved surface.
Destination decks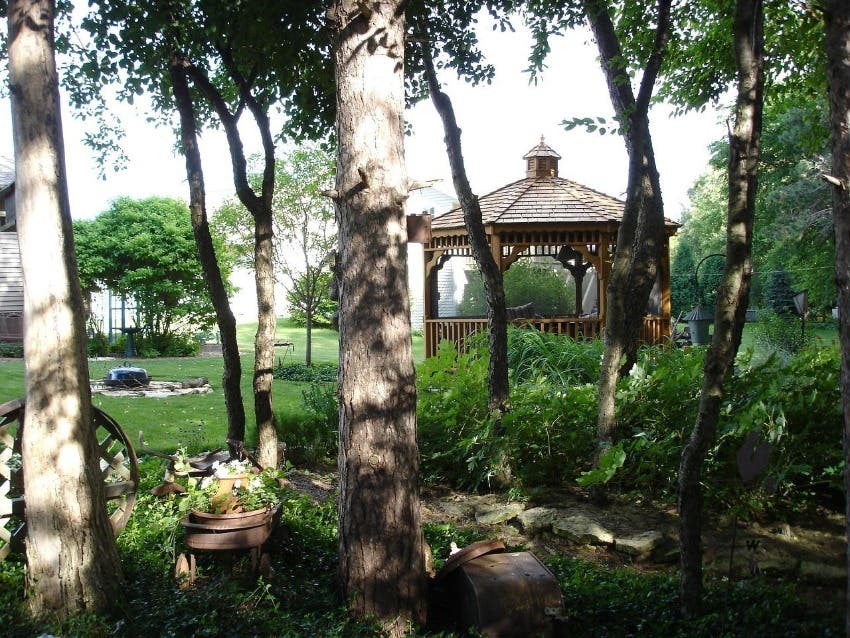 Your backyard is a retreat in itself – why not emphasize that with a free-standing destination deck? Accentuated by a winding garden path, these unique platform patios turn your yard into a sanctuary for escaping the hustle and bustle of everyday life. Adding a firepit, safeguarded by a fire pit cover, and perhaps a plethora of plant life serve to create a truly lush and captivating ambiance and takes the idea of a "Staycation" to the next level.