So Far We've Covered...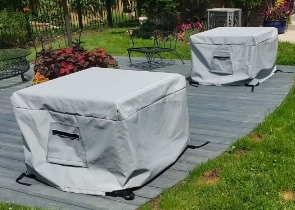 Cushion & Storage Chest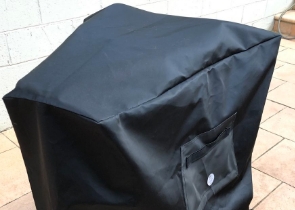 Custom Cover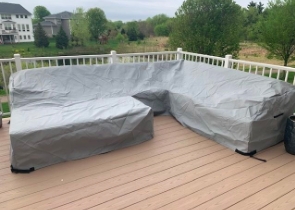 Sectional Covers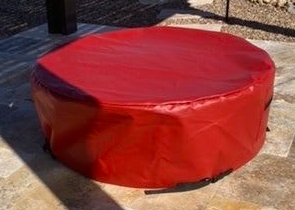 Fire Pit Covers_1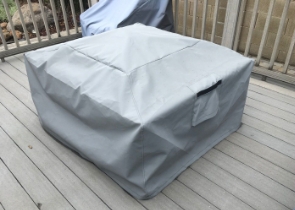 Fire Pit Covers_2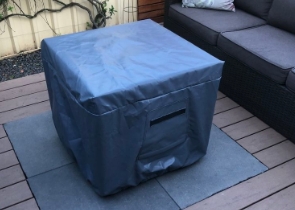 Fire Pit Covers_3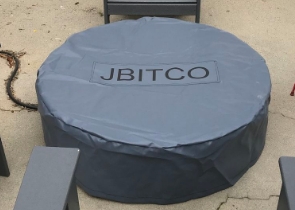 Fire Pit Covers_4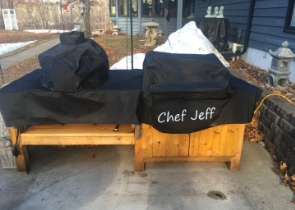 Grill Cover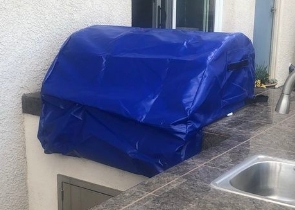 Grill Cover-1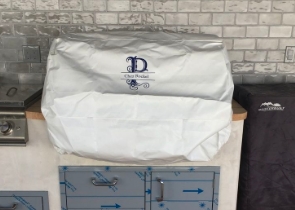 Grill Covers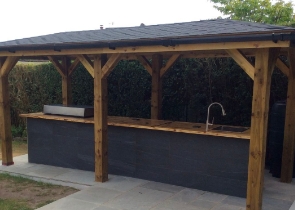 Outdoor Island Kitchen Cover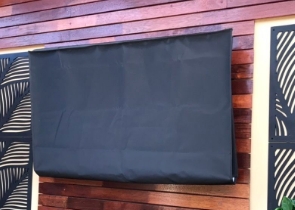 TV Cover
View more Customer Images »
Grill Cover for Weber Spirit SP-335 Gas Grill Covers Made with Durable Fabric
An outdoor weber spirit gas grill is all you need to enjoy your outdoor cooking with your friends and family. But being exposed outdoor for a long time can fetch your expensive grill's shine in a jiffy. To withhold its new condition for a long time, a well-fitted cover will be an ideal solution. Our Weber Spirit SP-335 gas grill cover is the ideal protection from harsh weather. It will help you keep your brand-new barbecue grill looking and working like new while also prolonging its lifespan.
Our Weber Spirit grill covers from Covers & All will protect your grill from grime, pollen, bird droppings, downpours, and other elements. The PVC/PVB coating on our polyester covers will always keep your outdoor gas grill dry and safe.
Our covers are composed of a lightweight yet malleable fabric that is a perfect balance of toughness and durability. For our covers, we use Cover Max, Cover Fab, and Cover Tuff materials. These also act as natural shields against harmful UV radiation, rain, snow, and sleet. The Color Max and Cover Tuff fabrics that feel like vinyl are made of 1000 denier, PVC coated polyester and come with a 3-year and 5-year warranty, respectively. Our Cover Fab fabric is backed by a three-year warranty. All of our covers are tear and abrasion resistant and will keep your barbecue looking new for a long time. The fabric is available in a variety of colours, including black, blue, grey, and coffee.
Our customisation options let you choose the colour and fabric of your liking. Use our online measurement tool to send us the size of your grill. You need to share us the exact measurement from edge to edge. While the height dimensions remain the same, we also add 1" to 2" leeway on the given width/depth for easy pull-in and pull-out.
Keep Your Weber Spirit Grill Covers Protected with Tie-Downs & Grommets
With our multiple tie-down options on offer, you can rest assured that your cover will stay put even when faced with rough, inclement weather. You can choose from tie-downs like a drawstring, elastic at the bottom, and push clips to secure the legs. You can also combine elastic at the bottom with push clips for added security.
Our covers can also be customized with rust-free grommets for providing additional protection. As per your requirements, you can have them placed at a gap of 6, 12, or 24 inches.
Create a Style Statement with Your Personalised Gas Grill Cover
If you think your grill cover needs that extra zing then you must try out our online, easy-to-use design tool to give it a personal, even futuristic look. All you need to do is to add your name, initials, text, logo, or any design of your choice to make it uniquely yours. Just a few clicks and the cover will be shipped right to your doorstep anywhere in the world. Order now!
Didn't find what you were looking for? Need to find something else? Take a look at our other custom covers here