So Far We've Covered...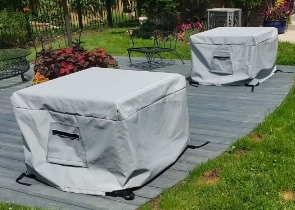 Cushion & Storage Chest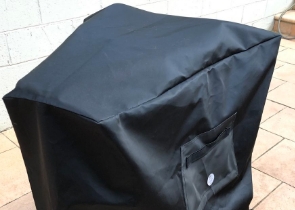 Custom Cover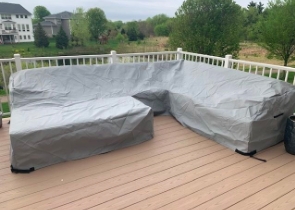 Sectional Covers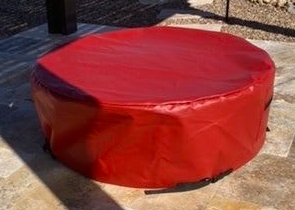 Fire Pit Covers_1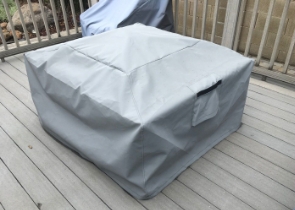 Fire Pit Covers_2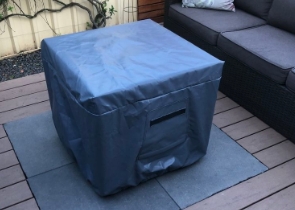 Fire Pit Covers_3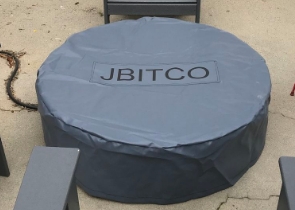 Fire Pit Covers_4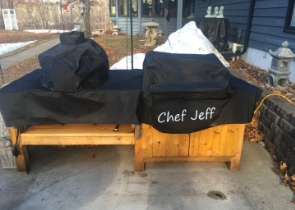 Grill Cover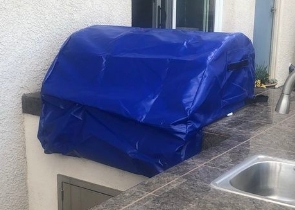 Grill Cover-1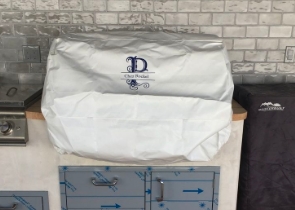 Grill Covers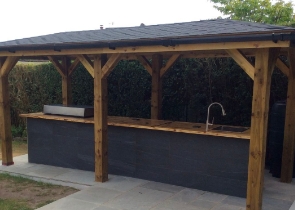 Outdoor Island Kitchen Cover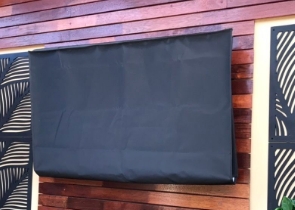 TV Cover
View more Customer Images »
Strong Custom Ice Cream Machine Covers for Optimal Security
Ice cream is a treat that many people enjoy and it is important to avoid losing the ability to make it due to a non-functioning machine. Our outdoor ice cream machine covers at Covers & All are ideal for ensuring you can produce this popular frozen dessert for as long as possible. We use high-quality materials when making our covers to ensure you can indulge your inner child with a favourite treat.
Featuring fully water-resistant fabrics that can resist UV rays, these waterproof ice cream machine covers offer a high level of security for your equipment. The material helps keep the machine looking nice while preventing rust, scratching, and the build-up of dust. The covers also resist tearing and are very strong so they will not lose durability too quickly. We have 3 choices of fabric for you to browse so that you can keep the device both indoors and outdoors while keeping it intact.
The Cover Tuff and Cover Max materials consist of 1000 Denier, polyester materials with PVC coating that feature warranties for 5 years and 3 years respectively. Our Cover Fab material features 600 Denier melange, PVB-backed polyester warranty of 3 years. Pick the option for equipment covers that will be most suitable for your needs.
You can add drawstrings to make the custom ice cream machine covers fit snugly. You can also set up other tie-down options including push clips and grommets. To ensure an optimal level of airflow within the fabric, we offer airbags that can help reduce the risk of water pooling on the outside.
Outdoor Ice Cream Machine Covers Come in Various Colours
Due to our excellent stitching and personalisation choices, we can produce high-quality waterproof ice cream machine covers for you. Our industry-grade covers are capable of fitting any model and size of ice cream maker. All you have to do is provide the measurements of your device with the help of our online guide for measuring and then choose a colour that you like.
These equipment covers also include split zippers behind them to make access and removal simpler. You can also receive lower prices on orders with more than 1 unit. Purchase more spend less.
Customise Your Custom Ice Cream Machine Covers
Create any design, graphic, or writing for your outdoor ice cream machine covers using ink that resists UV rays with our customisation service. It is perfect for displaying business logos and can feature anything you like. Get your ice cream machine covers now, we will deliver them right at your doorstep.
Didn't find what you were looking for? Need to find something else? Take a look at our other custom covers here.
Frequently Bought Together