So Far We've Covered...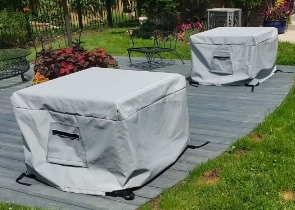 Cushion & Storage Chest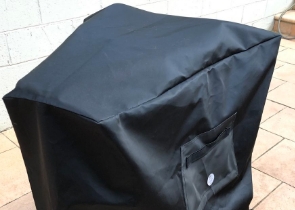 Custom Cover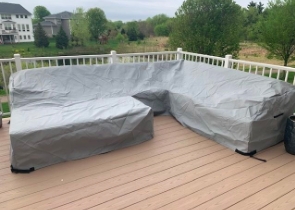 Sectional Covers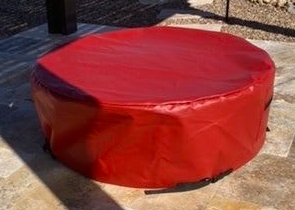 Fire Pit Covers_1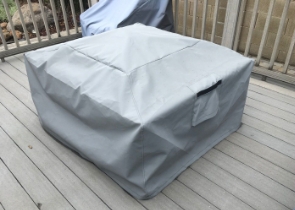 Fire Pit Covers_2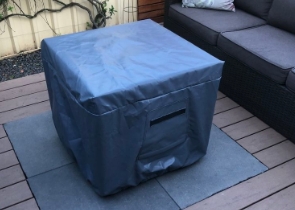 Fire Pit Covers_3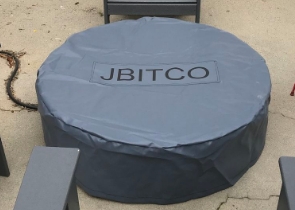 Fire Pit Covers_4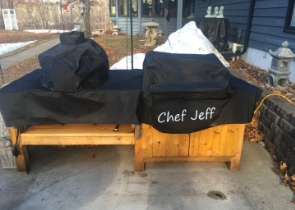 Grill Cover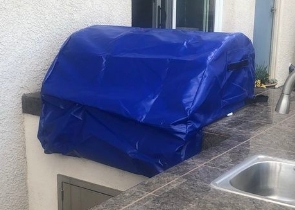 Grill Cover-1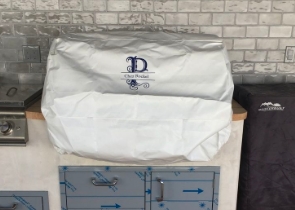 Grill Covers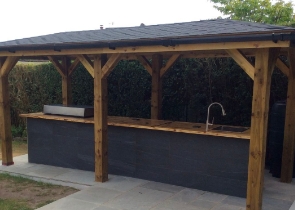 Outdoor Island Kitchen Cover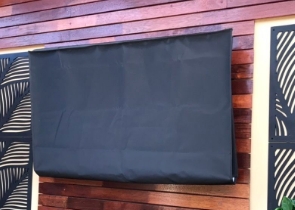 TV Cover
View more Customer Images »
Outdoor Vinyl Curtains Provide Complete Privacy
A day spent relaxing in one's own backyard is one of the most enjoyable ways to spend one's time. To maximise the value of your leisure time, you may need extra seclusion or privacy to control light and glare. Patio curtains from Covers & All give you the complete privacy you need to unwind in comfort and style.
Our waterproof outdoor curtains come made to order and feature a variety of portable materials that are simple to handle, hang, and maintain.

We also provide custom outdoor curtains with a transparent vinyl panel attached to the back. Double seam stitching adds strength, and the use of customisable grommets simplifies hanging.
Outdoor vinyl curtains come tailored to any size. Simply enter your measurements into our tool to ensure the proper fit. Rest assured that the curtains provide complete privacy.
Superior Quality Fabrics Increase the Durability of Your Patio Curtains 
Our waterproof outdoor curtains are available in three fabrics, all of which comprise superior-quality, fade-resistant fabric. The fabric options include Tarp Max, Tarp Tuff, and Tarp Clear.
These fabrics are resistant to both water and dust. They come in a range of colours, from black to beige to grey, and several shades in between. Additionally, the fabrics for your custom outdoor curtains come in all sorts of sizes.
Give Your Outdoor Vinyl Curtains a Unique Feel
Add a logo, message, or a weighted chain to the bottom hem of your patio curtains - the possibilities are endless. Once completed, these durable pieces lend an air of sophistication to your favourite outdoor space. We will accommodate any special requests you may have and customise your curtains to your specifications.
Didn't find what you were looking for? Need to find something else? Take a look at our other custom covers here.