So Far We've Covered...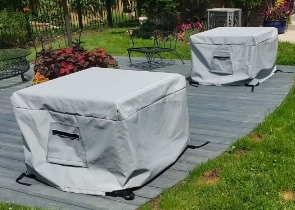 Cushion & Storage Chest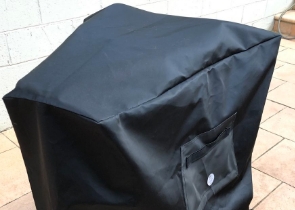 Custom Cover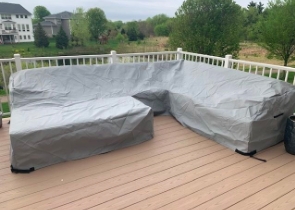 Sectional Covers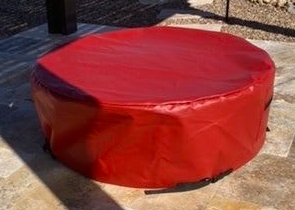 Fire Pit Covers_1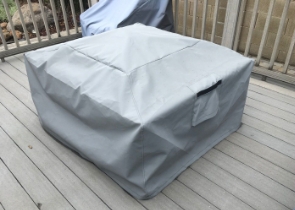 Fire Pit Covers_2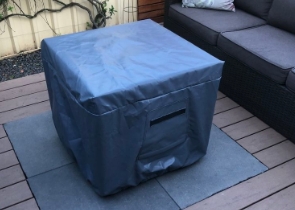 Fire Pit Covers_3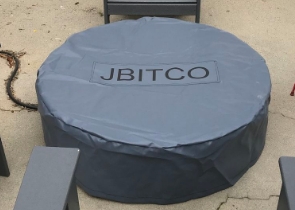 Fire Pit Covers_4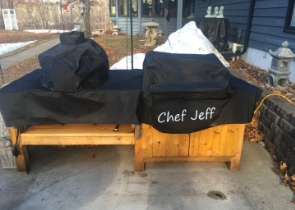 Grill Cover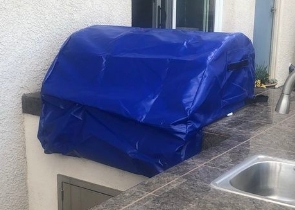 Grill Cover-1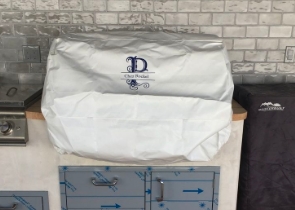 Grill Covers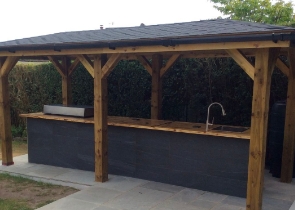 Outdoor Island Kitchen Cover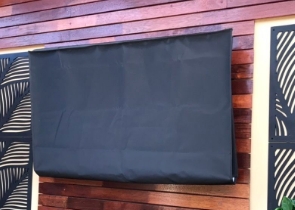 TV Cover
View more Customer Images »
Bring Home the Miracle of Sleeping Peacefully with Small Dog Bed Cushion
A well-behaved pet is the envy of every neighbour and a pet who sleeps on his bed is an astounding miracle. Our furry friends need the same comfort and cosy environment for sleep as we do. Our bed can become their second home, this can result in saliva laden bed sheets that need to be changed time and again, exasperating you. Transform the vibe of your pet's corner and give them the gift of peaceful sleep with our small dog bed cushion.
Crafted with 600 Denier, woven polyester fabric with acrylic coating, the cushions are durable and highly resistant to damage by UV rays making them perfect for your pet corner. The polyester holo fibre is used as a filler with the outer and inner material made of 270 GSM and 160 GSM polyester respectively. The amalgamation of this poly filling fibre makes for a comfy snuggle zone.
Time and again we encounter wet paws printed on our upholstery and furniture. Our four-legged friends are the innocent culprits of this folly, keeping this in mind, we have designed our cushion in water repellant fabric. All pets have a tendency to chew and scratch which makes it quintessential to own a high-tensile strength fabric cushion that is resistant to tears and abrasion.
Caring for our dog bed cushion is hassle-free and stress-free. Remove the cushion and put it in the washing machine for a quick wash. Be vigilant about using mild detergent and cold water for washing. You can air-dry the cushion bed for better results.
Tailor-made Small Dog Bed Cushion
If your furry friend is a Shih Tzu, Pomeranian, Chihuahua or a small-sized pet then our small dog bed cushions are the perfect companion for his sleep and relaxation. Choose from our predefined sizes- large, medium and small.
If your pet is a lover of digging, burrowing and nesting right before they close their eyes and go to dreamland, then our cushion is the right choice due to its high tenacity of enduring rough usage. The super-soft material ensures cosiness, and great looks and is easy to maintain.
Easy and Simple to Place Order for Dog Bed Cushion
Make use of our effortless measuring tool to customise the dog bed for your pup, then choose the pattern that would best go with your tapestry. Add the cushion to your cart and proceed to checkout. It will hardly take a few minutes of your precious time to place an order at Covers & All.
Didn't find what you were looking for? Need to find something else? Take a look at our other custom covers  here