So Far We've Covered...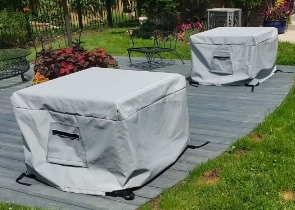 Cushion & Storage Chest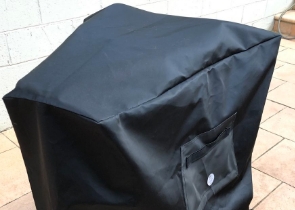 Custom Cover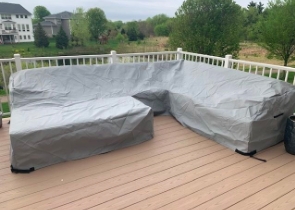 Sectional Covers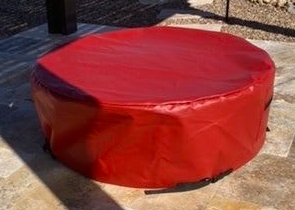 Fire Pit Covers_1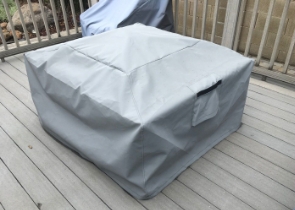 Fire Pit Covers_2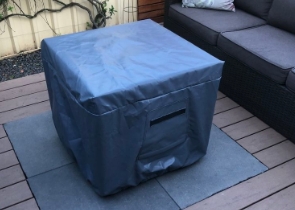 Fire Pit Covers_3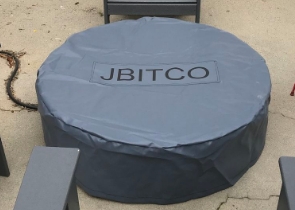 Fire Pit Covers_4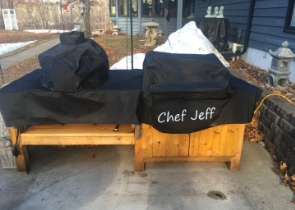 Grill Cover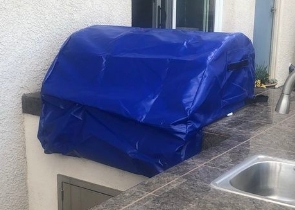 Grill Cover-1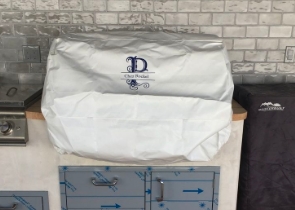 Grill Covers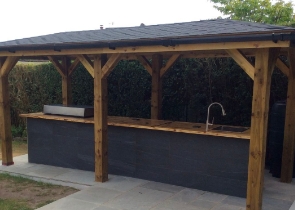 Outdoor Island Kitchen Cover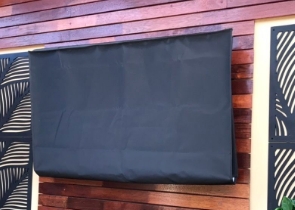 TV Cover
View more Customer Images »
Superior-Quality Dog Car Covers are Made of Robust Pet Max Fabric
Are you the kind of person who frequently take trips with your furry friend? Are you always worried about your car's condition on such trips? Don't miss out the fun on your wheels. All you need is a good quality dog car cover. Shop for our dog car trunk/cargo cover at Covers & All, and enjoy the journey without any worry.
Made of 600 denier 100% solution dyed polyester, our dog car covers are resilient. To make the rides easy and cosy for your dog, we also fill our cover with a soft 15 denier material. The hollow silicon conjugated fibre of the inserts provides a softness and bouncy nature to the covers. Without a doubt, your dog would love to play and sleep on our tender covers.
We provide a PU coating on one side of our fabric. The coating provides a required thickness to the covers, making them more durable and resilient. Pets being playful would want to play around, scratch and rub on surfaces. But, worry not! Resistant to tears and abrasions, the covers do not get easy cuts and slits.
Our dog cargo covers weighs approximately 8 oz. Their light weight makes it easy to carry them around, use and store. In addition to this, the covers are resistant to medium UV rays that help them retain their colour for a long time. Our versatile covers become your dog's best bud, right from its first ride.
Our Customisable Pet Cargo Covers are Resistant to Water
Different people have different choice, when it comes to cars. Some may like a Volkswagen, some Dacia and some Toyota. Taking care of everyone's individuality, we provide our car trunk covers in custom-sizes. Just submit your desired dimensions in the space provided on our website. And we will deliver your perfect dog car cover to your doorstep in no time.
No matter how smart or trained your pet is, there is always a possibility of accidental spills and sprays. Such wetting could destroy the interiors of your valuable vehicle. For the same reason, our trunk covers for dogs are resistant to water and mildew growth. So, wait no more. Place order for our dog car covers, now.
Our Car Trunk Covers on Warranty are Trustworthy
Fake or low-quality products are on rise in the e-commerce market. One should be careful with every purchase. Apart from using high-quality raw material to make our dog trunk covers, we also provide one year of warranty. The warranty enhances the longevity of the covers, and let you have a fun and peaceful experience.
Didn't find what you were looking for? Need to find something else? Take a look at our other custom covers here.