So Far We've Covered...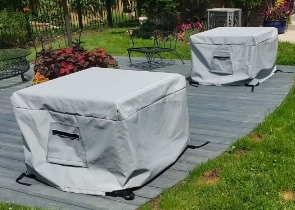 Cushion & Storage Chest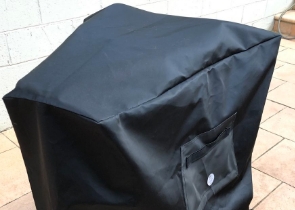 Custom Cover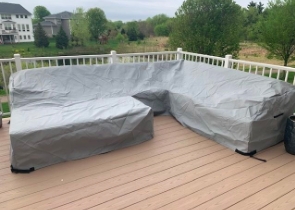 Sectional Covers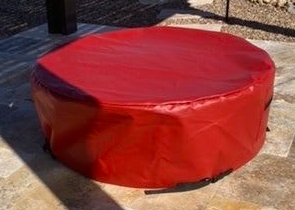 Fire Pit Covers_1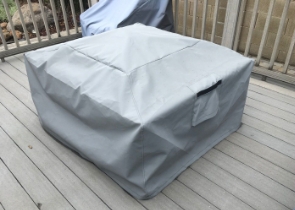 Fire Pit Covers_2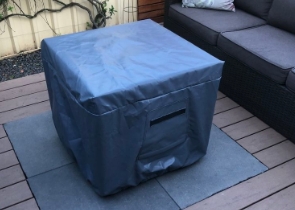 Fire Pit Covers_3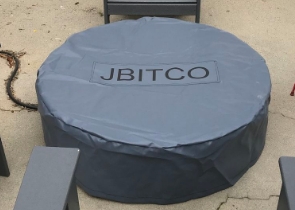 Fire Pit Covers_4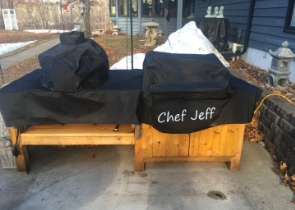 Grill Cover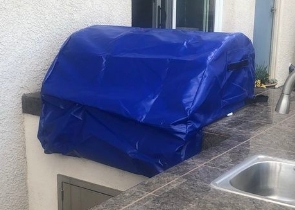 Grill Cover-1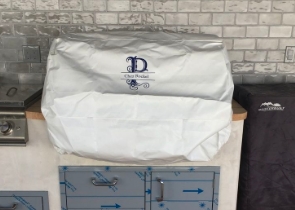 Grill Covers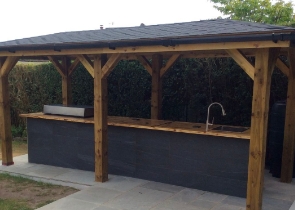 Outdoor Island Kitchen Cover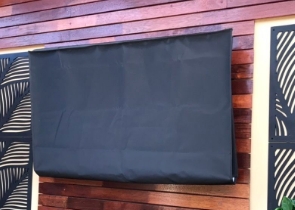 TV Cover
View more Customer Images »
Weber Smokey Joe Grill Covers Feature UV and Water-Resistant Fabric
Continue loving your backyard cook-outs as our 14" charcoal grill covers will maintain your grill, keeping them safe and functional. UV rays, heavy rain, and snow may affect your grills when they are outside for too long. Make them last longer and carry on with your barbecuing and enjoyment by protecting your grills with Weber Smokey Joe Covers.
Our waterproof grill covers feature unique materials that provide full security from the sun's rays and thus, resist fading. They will keep rainwater and snow from getting in and can keep your grills free of corrosion and moisture. The dense materials keep the covers safe from tearing and scratching so they will always look smooth. We strategically place air vents to circulate air and keep mould and mildew from building up. The guards also include favourably located handles for extra convenience during use.
We have made UV-resistant BBQ covers for any climate. If your equipment is in a spot with full or partial shading, then you may want Cover Fab, featuring 600 denier melange, PVB backing polyester. It is light and weighs just 12 oz, making it easy to carry. We offer 2 choices of colour with this cover and a warranty of 3 years.
For harsh weather, try Cover Tuff and for moderate elements, purchase covers with the Cover Max material. Both of these Weber Smokey Joe grill covers feature 1000 denier, polyester with PVC coating. Cover Max weighs 12 oz, features 6 colour options, and includes a 3-year warranty. Cover Tuff weighs 18 oz and has 5 colour options with a 5-year warranty. As they are both lightweight, these covers are simple to set up or moved as needed.
Charcoal Grill Covers Include Various Tie-Down Choices
To keep your waterproof grill covers in place on your grill, we provide these extra options for you to select from. Add a drawstring with or without grommets, hem-based elastic, and push clips for tighter protection. Place grommets on your Weber grill cover at intervals of 6", 12", or 24".
If you would like us to print your name, logo, or monogram on your UV-resistant BBQ covers, we can. Submit your graphics, colours, text, and where you would like the print, and we prepare your custom product to meet your requirements. We print with ink that resists UV rays, making it safe from fading in the sun.
14" Weber Smokey Joe Grill Covers are Ideal for Weber Smokey Joe Premium Charcoal Grill
These charcoal grill covers feature a unique design that will fit a grill measuring 17" (H) x 14.2 (W) x 16.5 (D). We also maintain a margin of 1" to 2" in the material to make it easy to pull over or take off.
So, do not wait and order now. The covers will ship right to your doorstep.
Didn't find what you were looking for? Need to find something else? Take a look at our other custom covers here.