So Far We've Covered...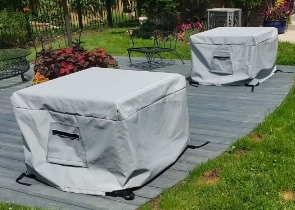 Cushion & Storage Chest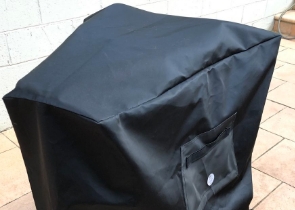 Custom Cover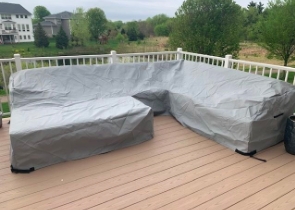 Sectional Covers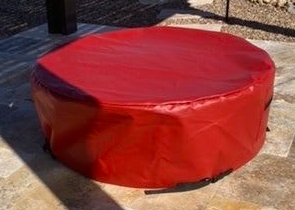 Fire Pit Covers_1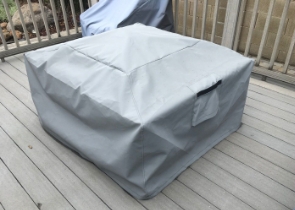 Fire Pit Covers_2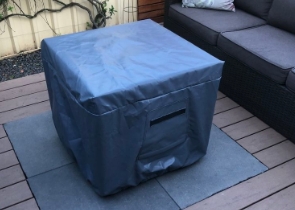 Fire Pit Covers_3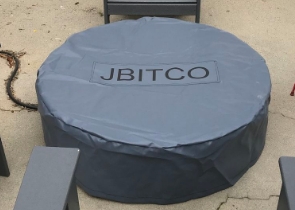 Fire Pit Covers_4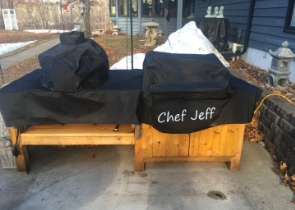 Grill Cover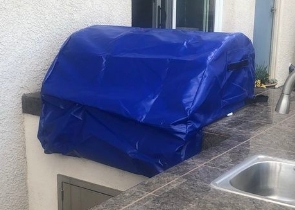 Grill Cover-1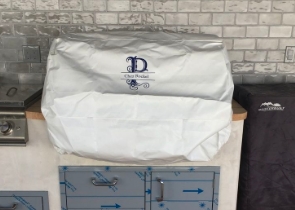 Grill Covers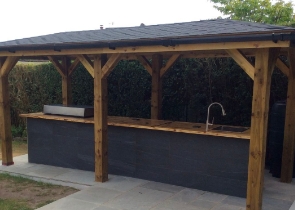 Outdoor Island Kitchen Cover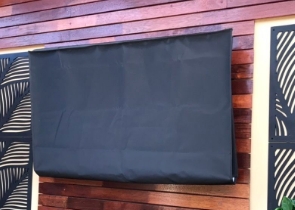 TV Cover
View more Customer Images »
Protect your grill from the elements With Weber Summit Charcoal Grill Cover
With a 24" Weber grill in your backyard, you can enjoy all of the modern conveniences of a BBQ while also appreciating the simplicity and elegance of charcoal cooking. A grill that is not covered is vulnerable to the elements. Covers & All provides a solution to this problem with its quality customisable waterproof grill covers for durability and beauty.
The Weber summit grill covers are not only UV-resistant and weatherproof, but it also protects your grill from bird droppings, dirt, and debris. In addition, the UV resistant bbq covers come in various colours, including blue, beige, white, and brown. So you may pick one that complements your outside décor the best.
Outdoor grill covers with a variety of tie-down and grommet options are available. Our grill covers have zippers, elastic, push clips, and a range of draw straps to guarantee a precise, snug fit for your 24" summit grill.
Specify the size of the weber summit charcoal grill cover with the help of our measurement tool. This will enable us to build a cover that is unique to you. From edge to edge, you must provide exact measurements. The height measurements will remain constant according to your requirements, and we will add 1" to 2" to the width/depth to allow for simple pull-in and pull-out.
Durable and Weatherproof Fabrics For your Waterproof Grill Covers
Your UV resistant BBQ covers come in three different weatherproof materials. Cover Fab, Max and Tuff are the three high-tensile fabrics. Cover Max comprises 1000 denier PVC coated polyester suitable for moderate weather. This fine weight fabric has a vinyl-like texture and a 3-year warranty. Cover Fab, which weighs 12 ounces, is ideal for shaded and semi-shaded regions. It's constructed of 600 denier melange with a PVB polyester backing. We include a 3-year warranty with this lightweight fabric.
The Cover Tuff outdoor grill cover weighs 18 ounces and is ideal for combating adverse weather conditions. This medium weight fabric, made of 1000 denier PVC coated polyester, comes with a 5-year warranty.
Personalise your Weber Summit Charcoal Grill Cover
It's a simple process to add a logo or creative writing to the waterproof grill cover, and it gives a lovely, unique touch to your grill cover. Of course, you can also contact us if you have any specific requests for the bespoke covers.
It only takes a few clicks to protect your grill cover. So place your order right now, and we'll bring it to your door, wherever in the world.
Didn't find what you were looking for? Need to find something else? Take a look at our other custom covers here.
Didn't find what you were looking for? Need to find something else? Take a look at our other custom covers here.
Frequently Bought Together