So Far We've Covered...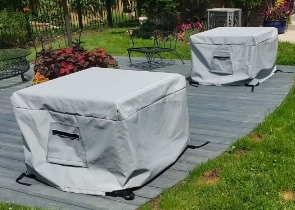 Cushion & Storage Chest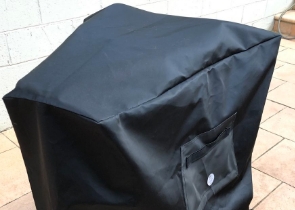 Custom Cover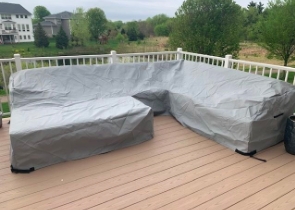 Sectional Covers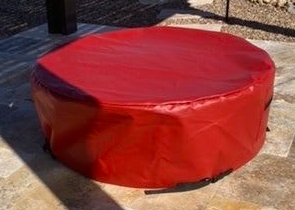 Fire Pit Covers_1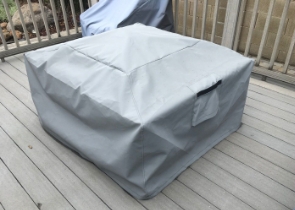 Fire Pit Covers_2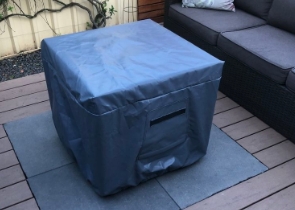 Fire Pit Covers_3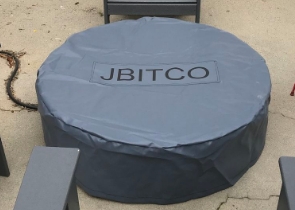 Fire Pit Covers_4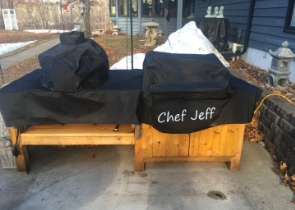 Grill Cover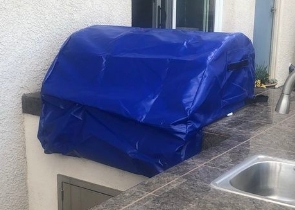 Grill Cover-1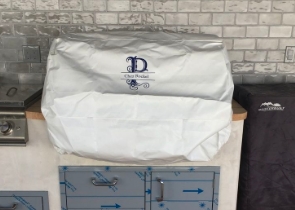 Grill Covers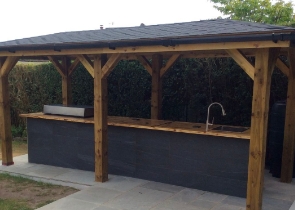 Outdoor Island Kitchen Cover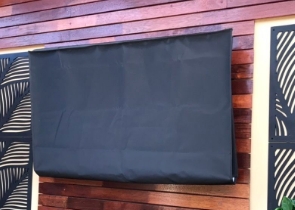 TV Cover
View more Customer Images »
Weber Smokey Mountain 22" Covers Featuring Tough and Weather-Resistant Fabrics
Preventing contact with rain, dirt, snow will improve your smoker's longevity. We design our covers to specially fit the 22" Weber Smokey Mountain Cooker to shield it from inclement weather and extreme UV rays. Prolonged exposure to the sun can causing cracking and fading in other materials but Covers & All's charcoal grill covers are fully resistant to UV rays and water.
These waterproof grill covers feature high-grade, strong materials that keep moisture away from your grill and prevent rust. They will not fade easily and include extra stitching at the seams to help prevent ripping, increase longevity, and block water from seeping in. The unique materials are resistant to abrasions and tearing. Carefully installed high-quality openings allow air to pass through, preventing mould and mildew build-up.
We offer 3 varieties of portable grill covers to work with different weather types. Our Cover Fab is best for full to partial shade. We make it out of 600 Denier, polyester backed with PVB. This light material, weighing just 12 oz has a texture similar to fabric. It is available in 2 colours and with a 3-year warranty.
Our Weber Smokey Mountain 22" covers designed with the Cover Max material are perfect for moderate climates. For more severe elements, you may want to try Cover Tuff covers. Both feature 1000 Denier, polyester coated with PVC, and moderate weight. They have a texture similar to vinyl and weighing 12 oz and 18 oz, respectively. Cover Max features 6 colours and a 3-year warranty, while Cover Tuff includes 5 colours and a 5-year warranty.
Multiple Options for Tying Down Charcoal Grill Covers
Keeping the cover securely attached to the cooker is important to prevent losing it to strong winds. To ensure your waterproof grill covers stay firmly fitted to protect your grill, we offer 4 different types of tie-downs. You can add an elastic or a drawstring at the base. Corrosion-proof grommets or push clips will help secure the covers to the equipment.
Customise your portable grill covers by sending us the graphics, text, or monograms you would like added. Select the colours, fonts, and location of printing and well will do the work for you. Use any of the aforementioned tie-downs as accessories and get a secure fit and unique guard for your cooker.
Weber Smokey Mountain 22" Covers Feature Simple Handles
Accessible handles make removal and installation of the covers easy. These charcoal grill covers take little effort to wash and dry.

Placing an order for your Weber grill cover takes just a few clicks. Order now and we will send your protective cover straight to your doorstep.
Didn't find what you were looking for? Need to find something else? Take a look at our other custom covers here.