So Far We've Covered...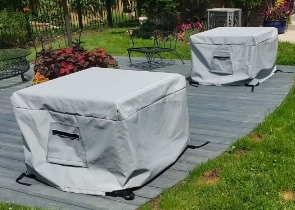 Cushion & Storage Chest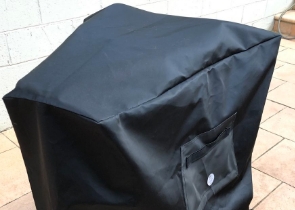 Custom Cover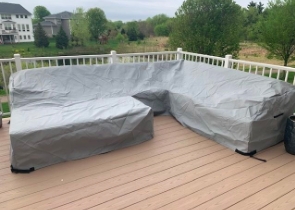 Sectional Covers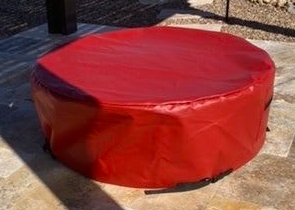 Fire Pit Covers_1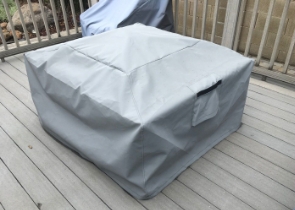 Fire Pit Covers_2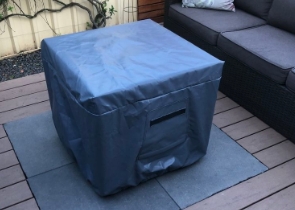 Fire Pit Covers_3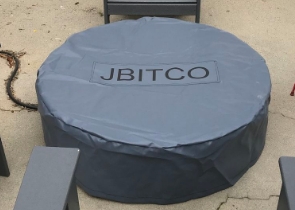 Fire Pit Covers_4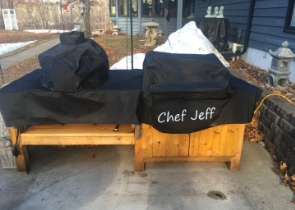 Grill Cover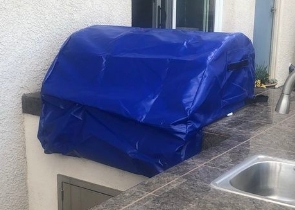 Grill Cover-1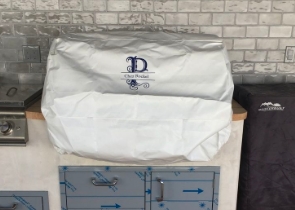 Grill Covers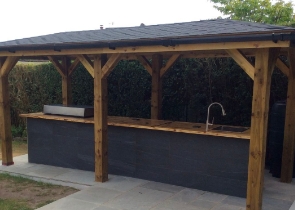 Outdoor Island Kitchen Cover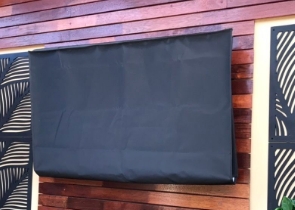 TV Cover
View more Customer Images »
PVC-Coated Weber Smokey Mountain Covers are Long-Lasting
Grilling is something you enjoy doing on your Weber Smokey Mountain grill. You also understand that preserving the oven in ready-to-use condition necessitates covering it when not in use. This will protect your precious possession from falling leaves, rain, sunlight, and even bird droppings. Charcoal grill covers by Covers & All make it simple for you to do so.
Being UV-resistant, the waterproof grill covers comprise 600/1000 denier materials. These qualities keep them dry and fade-resistant, providing much-needed protection for your grill in the backyard.
Our portable grill covers feature high-tensile, robust fabrics including Cover Rite, Cover Max, and Cover Tuff, which are tear and abrasion-resistant. These features help keep the coverings looking new for a longer period. The first two textiles, which both weigh 12 ounces, have a 3-year warranty, while Cover Tuff, which weighs 18 ounces, has a 5-year warranty. These fabrics are lightweight (Cover Fab) and moderate weight, making them simple to work with.
Weber Smokey Mountain Cooker Covers with accessible Handles are easy to handle, especially when removing or replacing them on the cooker. Our covers also have a 1 - 2 inches leeway so that you can easily slide them on and off your cooker.
Various Tie Down Choices are Available with Our Charcoal Grill Covers
Our waterproof grill covers come with a set of tie-downs to provide a form-hugging, compact, and neat fit. Drawstrings, flexibility at the base, and push hooks to attach the legs are all included. You can also use a combination of flexible and push hooks for more security. There's also the option of rust-free brass grommets. You can have them set at 6, 12, or 24-inch intervals, depending on your needs.
You can match the colour scheme of your garden with a variety of colours available with each fabric of our portable grill covers. This gives the patio a warm, special touch and displays your personality.
Weber Smokey Mountain Cooker Covers are Customisable to Make a Statement
You can print a logo or phrase on the charcoal grill covers to make it more unique. You can do this by using our interactive internet tool on the website to submit an image of your choice. In only a few clicks, you can place your order, and we will deliver the product right to your home. So, place your order right now.
Didn't find what you were looking for? Need to find something else? Take a look at our other custom covers here.