So Far We've Covered...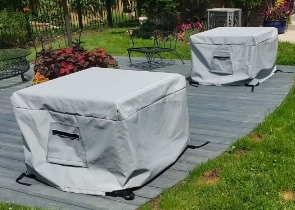 Cushion & Storage Chest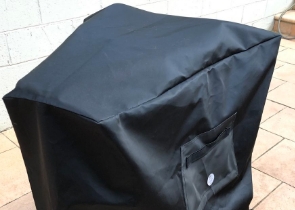 Custom Cover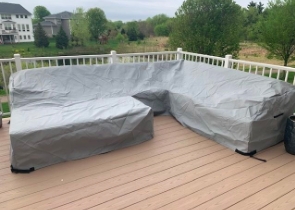 Sectional Covers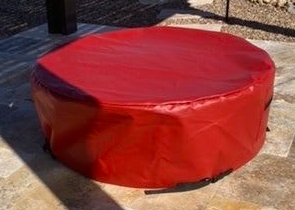 Fire Pit Covers_1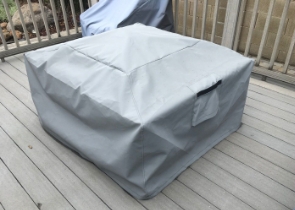 Fire Pit Covers_2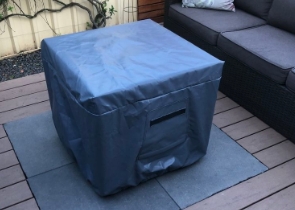 Fire Pit Covers_3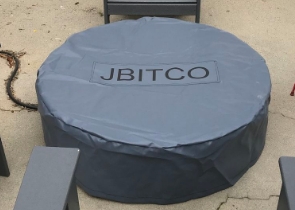 Fire Pit Covers_4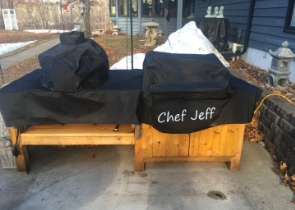 Grill Cover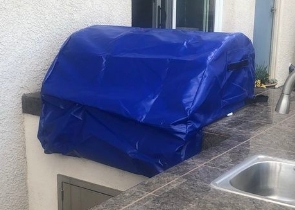 Grill Cover-1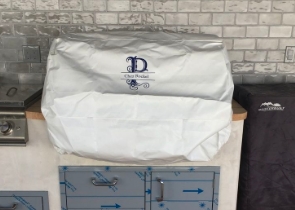 Grill Covers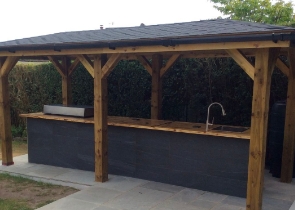 Outdoor Island Kitchen Cover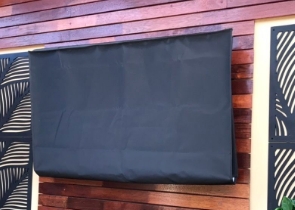 TV Cover
View more Customer Images »
Get Waterproof and UV Resistant Custom Pressure Washer Covers 
Using a pressure washer to remove all the muck, grime, and dirt from your vehicle or machine is quite remarkable. However, you must also ensure that your pressure washer is clean, safe, and in operating order at all times. With the help of Covers and All, you may make your own outdoor equipment covers.
With one of our power washer covers, you don't have to stress about water or moisture getting inside. They help keep your machine running smoothly and efficiently. No matter how much it rains, our coverings will keep your equipment dry. Because we construct them from highly UV-resistant fabric, these pressure washer covers retain their vibrant colour even when left out in the sun for extended periods.
Our covers are resistant to tearing and abrasion, so they can withstand even the hardest hands. With sharp pointed edges, these sheets don't rip or tear even when they come into contact with the pressure washer. The pressure washer rain covers are extremely durable and can endure a wide range of temperatures. No matter how cold or hot it is, none of them get brittle and stiff.
In terms of cover colours, there are a plethora of options. If you'd like, you can pick one of them. Among the colours are black, blue, white, and other hues. Tie-down options are also available for added security. Drawstrings or Velcro at the bottom can be used to keep the coverings in place if desired.
There are 3 Robust Fabric Options for Outdoor Equipment Covers
Three different types of fabrics are available for our power washer covers. Made of 1000-denier polyester covered in PVC, Cover Max and Cover Tuff are suitable for both moderate and cold temperatures. Cover Fab, a 600-denier melange PVB-backed polyester fabric, works well in both partially and fully shaded environments.
These fabrics are easy-to-work-with fabric and weigh from 12 Oz to 18 Oz. Both Cover Max and Cover Fab have three-year warranties. However, Cover Tuff comes with a five-year warranty to ensure that you obtain a long-lasting product.
Add a Personal Touch to Your Pressure Washer Covers 
We let you put any design you want on the pressure washer rain covers. This could be text, a logo, or the name of your business on it. As soon as you do this, we'll print it with UV-resistant paper and in the colour and font of your choice. You can even choose which side of the paper you want it to be on. We will change the size of the monogram so that it looks good on your cover.
In order to get outdoor equipment covers that fit well, all you need to do is send us the dimensions of your pressure washer. To make it easier to move around, we leave about 1 or 2 inches of space. Also, choose the fabric, colour, and tie-down options for your cover to make sure it fits your pressure washer. We will bring your custom-made pressure washer cover to your door. So click to order today.
Didn't find what you were looking for? Need to find something else? Take a look at our other custom covers here.