So Far We've Covered...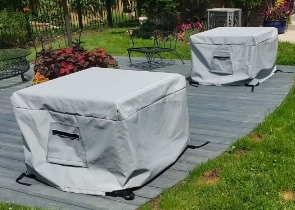 Cushion & Storage Chest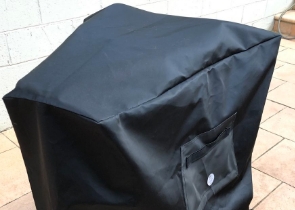 Custom Cover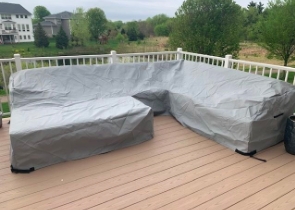 Sectional Covers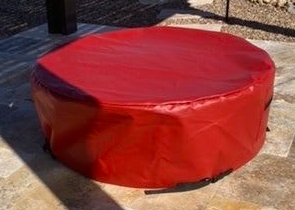 Fire Pit Covers_1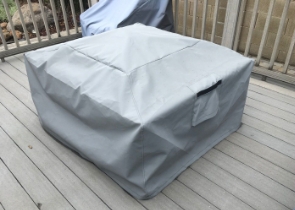 Fire Pit Covers_2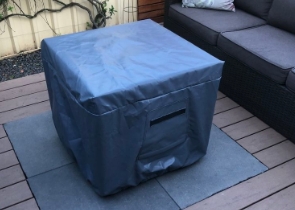 Fire Pit Covers_3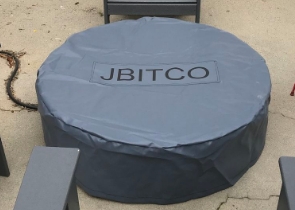 Fire Pit Covers_4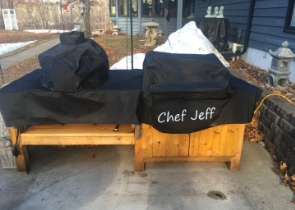 Grill Cover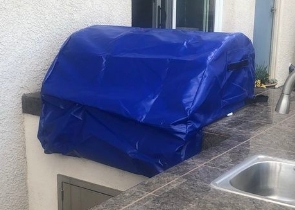 Grill Cover-1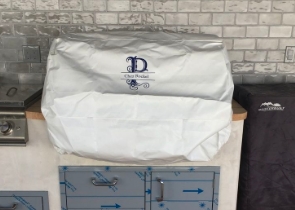 Grill Covers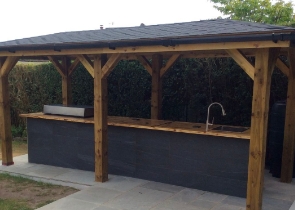 Outdoor Island Kitchen Cover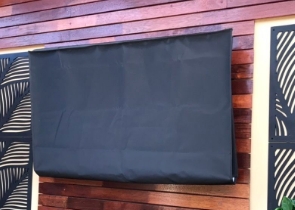 TV Cover
View more Customer Images »
Weatherproof and Sturdy Outdoor Treadmill Covers 
A treadmill workout in your backyard's natural light and fresh air is beneficial to the mind, body, and soul. Nonetheless, it would be best to protect the treadmill from dust, heat, and moisture for it to work properly. Waterproof treadmill covers made to fit your specific machine are the best way to protect it from external elements.
All of our gym equipment covers have 100% waterproof material, which protects your equipment from snow, sleet, rain, and other weather elements.
Crafted with UV-protected fabric, these exercise equipment covers can shield against the scorching sun. The covers can also protect your treadmill from tears and abrasion. They have a breathable fabric that prevents damage caused by moisture, dust, debris, and mildew.
Tailor-Made Waterproof Treadmill Covers
We make custom gym equipment covers for any treadmill brand. Our covers feature three different fabrics. Depending on weather conditions in your region, pick any of the following options. Cover Max is 1000 denier PVC coated Polyester and is ideal for normal weather conditions. Cover Fab features 600 denier melange PVB backing Polyester and is ideal for semi-shaded and shaded places. Finally, Cover Tuff is 1000 denier PVC coated Polyester and is ideal for extreme weather. All these fabrics are available in a wide range of colours.
We offer tie-down choices besides fabric options for keeping the treadmill protected when not used. The exercise equipment covers are available with 4 tie-down choices for an additional fee: waterproof zippers, a drawstring, and strong elastic for sounder hold at the base, also push clips to fasten the legs.
Customise Outdoor Treadmill Covers For Personal Touch
Make your waterproof treadmill covers unique to show your taste. You can have any image, logo, or text printed on the covers in any font and colour. Following a few simple steps, you can customise and personalise your covers: upload your treadmill's dimensions, fabric, and colour preferences, and share the logo or image you want on them. We will provide your Treadmill Covers to wherever you are.
Didn't find what you were looking for? Need to find something else? Take a look at our other custom covers here.