So Far We've Covered...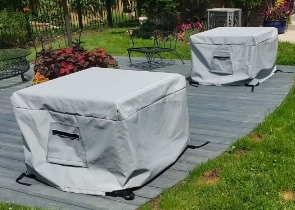 Cushion & Storage Chest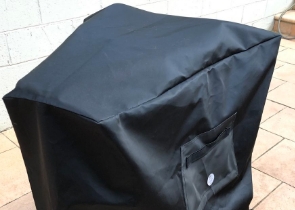 Custom Cover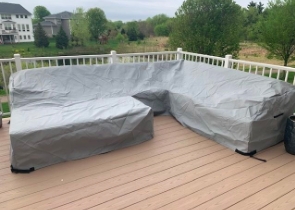 Sectional Covers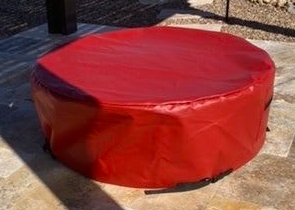 Fire Pit Covers_1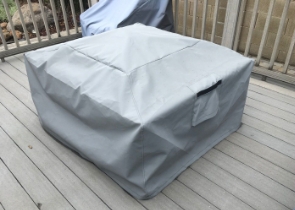 Fire Pit Covers_2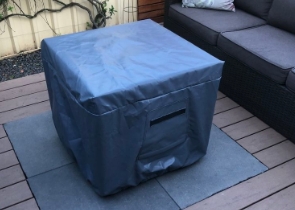 Fire Pit Covers_3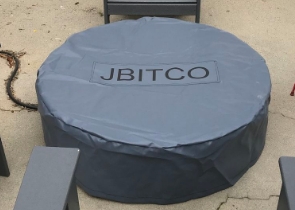 Fire Pit Covers_4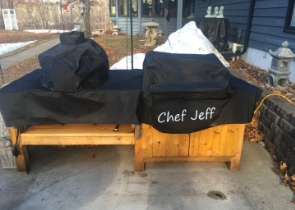 Grill Cover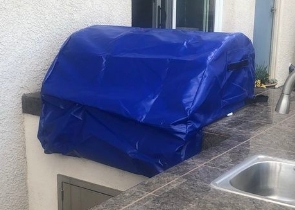 Grill Cover-1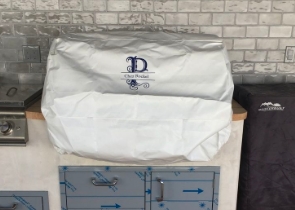 Grill Covers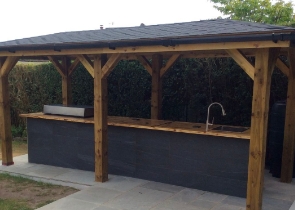 Outdoor Island Kitchen Cover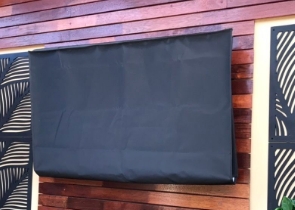 TV Cover
View more Customer Images »
Recumbent Bike Covers Shield Against Elements
The best medicines for staying healthy are fresh air and exercise. Ridding your recumbent exercise bike in the great outdoors is an excellent way to keep in shape. Nonetheless, adverse weather can impair the performance of your exercise bike. Worry no longer because our waterproof exercise bike covers ensure nothing impedes your workout. They can completely protect your bike from damage and keep it running smoothly.
Our top-of-the-line gym equipment covers have 100% waterproof fabric for complete protection from rain, snow, and sleet. The fitness equipment covers protect your bike by keeping it dry and secure.
We make our fitness equipment covers with UV-resistant fabric. These UV-coated covers protect against harmful UV rays and can withstand the elements. 
The recumbent bike covers also have air vents to prevent mould and mildew from growing. Our made-to-measure covers fit all major brands of stationary exercise bikes and come in various sizes. These custom covers are the ideal way to extend the life of your exercise bike.
Tailor-Made Waterproof Exercise Bike Covers For Snug Fit
Our custom gym equipment covers fit your bike like gloves to protect it. The covers are available in three fabric options: Cover Max, Cover Fab, and Cover Tuff to protect against tear and abrasion.
Cover Max is a versatile mid-weight PVC coated fabric made of 12 oz 1000D polyester and is suitable for moderate weather. Cover Tuff is an 18 oz. 1000D polyester fabric designed for extreme weather, whereas Cover Fab is a 600D eco-friendly polyester fabric designed for shaded areas.
The fitness equipment covers have easy-to-remove handles for quick cleaning. These durable covers come in a variety of colours and include multiple tie-down options. To keep your bike secure even when it gets windy, tie-down options such as push clips, elastic, drawstrings, and zippers are available.
Custom Recumbent Bike Covers Complement Your Outdoor Decor
Customise your recumbent bike covers to fit your style and complement your surroundings. You can have UV-resistant colourful images, texts, or logos printed on your covers. Our covers come with a 5-year warranty and are ideal for bringing new life to your recumbent exercise bike. So get ready to click the 'Buy' button, and we'll deliver your new Bike Covers to your door.
Didn't find what you were looking for? Need to find something else? Take a look at our other custom covers here.