So Far We've Covered...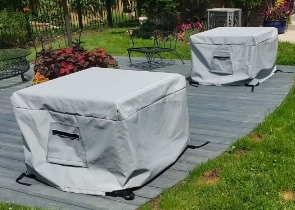 Cushion & Storage Chest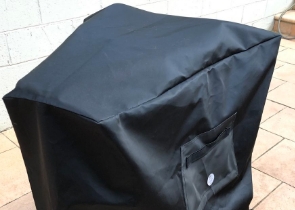 Custom Cover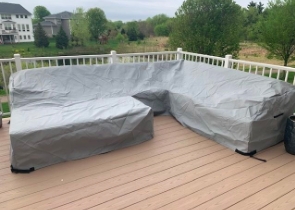 Sectional Covers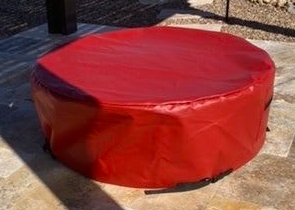 Fire Pit Covers_1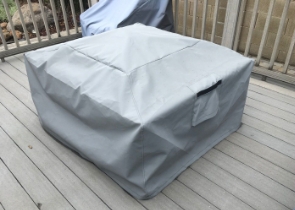 Fire Pit Covers_2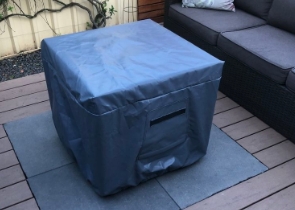 Fire Pit Covers_3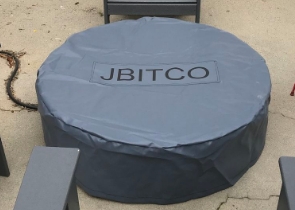 Fire Pit Covers_4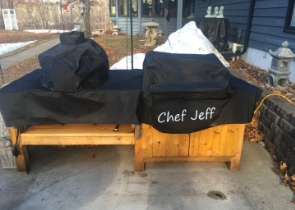 Grill Cover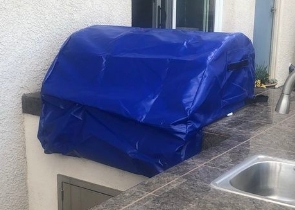 Grill Cover-1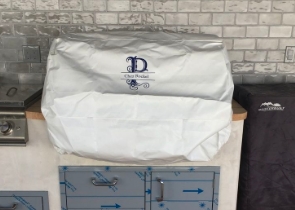 Grill Covers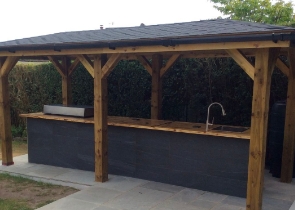 Outdoor Island Kitchen Cover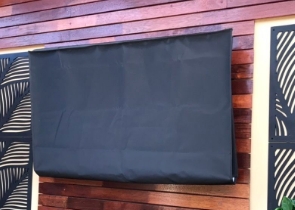 TV Cover
View more Customer Images »
22 Inch TV Covers are Tailor-Made
Unknown damage to your outdoor television made you skip a movie night in the past, but not anymore. Now you can protect your television against the elements with our water-resistant TV covers. We've designed our covers to repel water and protect against all types of weather, and they have a soft interior lining that prevents scratches. You can make every night an outdoor movie night with our custom-fitted, high-quality covers.
No matter what kind of 22-25 inch TV you have, our custom outdoor TV covers fit any brand. Use our measurement tool online to provide accurate dimensions. This helps us create a customised fit that is specific to your TV.
Choose from our durable Cover Fab, Cover Tuff, and Cover Max fabrics for your waterproof TV covers. All three options have long lifespans. A 3-year warranty protects the Cover Max option, while a 5-year warranty applies to the Cover Tuff option.
Protect the back of your TV where portals for plug-ins and cables are with our TV weather protectors. Thanks to the front-to-back design that covers the entire TV, the covers lock out moisture to prevent shorting a circuit.
Customise Tie-Down and Colour Options of Our Water Resistant TV Covers
Give your custom outdoor TV covers a personal touch with graphics or text from our UV printing process. This adds a personalised flair to the design, which is further complemented by your addition of a monogram, house number, or other detail. You can use our customisation options to create a one-of-a-kind cover design that suits your preferences.
We also offer a variety of tie-down and colour options for additional customisation of our waterproof TV covers. From the options we provide, you can select the ones that fit your taste.
Remote Storage Slots on Our 22 Inch TV Covers Offer Convenience
Our water-resistant TV covers come with remote storage slots for a unique yet functional feature that makes the design functional. These built-in storage slots are in the back of the covers and help with organising TV accessories. You can order your cover and continue your outdoor movie watching experience now.
It doesn't matter where you are; we make sure that we deliver it right to your doorstep. Place your order and stop worrying about your 22-25 inch TV covers.

Didn't find what you were looking for? Need to find something else? Take a look at our other custom covers here.